Why Women's History Month Is Still Important Today
For centuries, the roles of women have encapsulated the progression of how the world has evolved. As said in the words of Brene Brown, "Owning our story can be hard but not nearly as difficult as spending our lives running from it." We have run the gamut taking on traditional roles, stepping into positions to live out our purpose, and leading the fight for our rights and freedom of self-expression.
Black women, in particular have played tremendous roles in pushing early society advancements, from Sojourner Truth, a formerly enslaved person turned abolitionist who sympathized with and supported the Women's Rights Movement in the 19th century, to leaders of the Civil Rights Movement who were significant players include Rosa Parks, Ella Baker, and Fannie Lou Hamer, to name a few. It's safe to say that the achievements of Black women through the centuries have set the stage for modern-day women to thrive.
Women's History Month allows us to reflect on our accomplishments while celebrating our current wins of progression and inclusion. I asked a few friends what Women's History Month meant to them and why it is still essential to this day.
Gabe, owner of Oshode Health and Fitness, said, "Women's History Month is important now more than ever before. The role of women is evolving; there is less of a gender role and more of a human role. It's important to celebrate and debunk the traditional ways of thinking in order for women to continue their evolution in society."
Article continues below advertisement
"Seeing as I was fortunate enough to grow up in a family of powerful independent Black women like my great-grandmother who proved to me that this world wouldn't be nothing, nothing without a woman or a girl," said Tyler, a student, speaking to her experience regarding the significance of this month. Everyday items we have access to both in and outside the home have been invented by women. Today's conveniences like the dish-washing machine, the globes teachers use in the classroom to allow students to explore the world, and the rocket fuel used to launch the first-ever satellite into orbit by the United States were all invented by women. These are great examples of historical achievements that improved the world thanks to amazing women.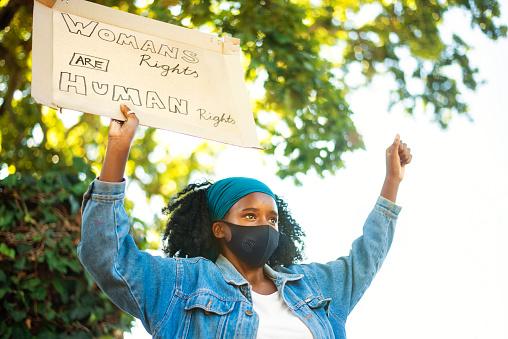 Article continues below advertisement
Ketanji Brown Jackson, who might become the first Black woman to sit on the Supreme Court, is a pivotal example of modern-day women making history and contributing to the evolution of the role. Like many, I am fortunate to be able to have living examples of leadership in all facets and walks of life. A privilege not to be taken lightly but to continue to propel us towards the next era of success for the female race. We (yes all of us) are a part of creating America's historical legacy and completing many firsts along the way. Take, for example, the first female presidential candidate in both 2008 and 2016, Hillary Clinton, or Kamala Harris, who became the first Black woman vice president and the highest-ranking female official in the U.S. These examples are proof that we have built the steps to lay the foundation on this very moment, and that deserves to be commemorated.
With the progression of women in society, a big advancement has been the ability for us to utilize our freedom of speech. Creating major movements that have received global recognition. The MeToo movement founded by activist Tarana Burke stemmed from her own personal history with sexual violence and her desire to pave the way for women to have their voices heard and be supported. The accessibility in this age to receive support and discuss issues that women endured in silence for a long time is a pivotal part of the importance of women's history. As someone who has experienced sexual misconduct having opportunities to share everyday experiences of this magnitude is a life-changing opportunity for me and speaks to how we can continue to advocate for other women and ourselves.
Article continues below advertisement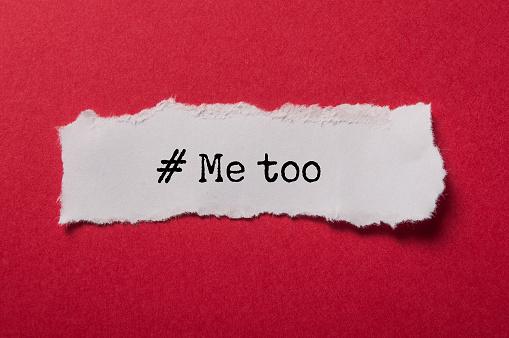 This is an unprecedented era to be a woman. We have sustained incredible feats over the decades, finally in a place to reap the rewards of the years of sacrifices the women before us have made. We have many examples of powerful women in America today, spanning roles in various areas in healthcare, public service, and business. The Standard-Times, states, "Pre-COVID-19, in 2019, 40% percent of all small businesses were owned by women — a growth rate that is 114% over the past 20 years. By 2020, 50% of women-owned businesses were owned and started by women of color, and 64% of new women-owned businesses were started by women of color."
While there's still much more work to be done in the areas of equal pay, protection from violence, and challenges related to health and wellness that negatively impact our communities, the previous reflections magnify why Women's History Month continues to be so special. As illustrated through the many advancements and progression of how far we have come and the vital advancements that have yet to be achieved, its more important now than ever before. Let's continue to uplift and push the narrative forward as we break down barriers, uplift ourselves, and prepare for the generations to come.