Here's Why We Must Stop Telling Black Women They Have 'Imposter Syndrome'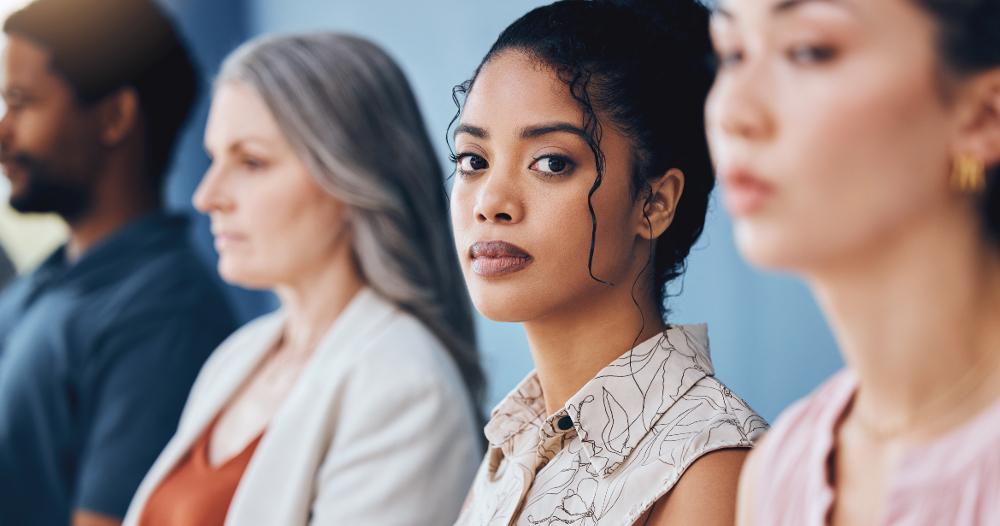 Calling all corporate leaders, managers, career coaches, gurus, and advocates:
Stop asking ambitious, capable Black women (with the career receipts to prove it) to swallow an "imposter syndrome" sugar pill laced with deflection, deception, and gaslighting. The subliminal meaning embedded within the popular buzz words implies that the fault lies within us.
Over the years, as a career editor and writer, I've published stories that include tips and advice on how to "combat" what is referred to as "imposter syndrome." It's a topic that's ever-trending—something many women say they can relate to.
Well, now I'm reformed. Years of propaganda blinded me, and, like Bartimaeus after his visit with Jesus, I am no longer blind to the lies. I can see clearly.
Her Agenda's founder, Rhonesha Byng, got me all the way together about "imposter syndrome" and its true meaning for women. After taking a deep dive into this Harvard Business Review article, I found that it's a term that needs, in use, to be given responsible context.
Getting Real AboutWhat Imposter Syndrome Is
First, let's get into the origins of the concept. Imposter syndrome was reportedly introduced in 1978, a key year for women's rights activism, by Suzanne Imes and Pauline Rose Clance. It's defined as an "experience of intellectual phoniness" among high-achieving women, who, "despite outstanding academic and professional accomplishments," believe they are "not bright."
A key thing to remember about the original theory is that it had a psychological foundation and it directly relates to a high-achieving professional who, even while being clearly affirmed by others or when presented with hard evidence of their amazing abilities, still have extreme disbelief in themselves.
Article continues below advertisement
Now, does this sound like something Black women should be latching onto in the context of their experiences in Corporate America (or any workplace)?
Unhealthy delusions of self-doubt are one thing. Proven and well-documented institutionalized workplace abuse and discrimination contributing to frustration and job insecurity is another.
Many U.S. workplaces, especially corporate environments, are incubators for cultures (whether supported passively through silence and inaction or not) that accommodate race- and gender-based bias, sabotage, gross neglect, mismanagement, and exploitation.
There's a real, unlawful, active threat to your advancement and promotion at a company every time you actually speak up in the office that has nothing to do with imposter syndrome. In fact, 64% of Black women have reported feeling "on guard" at work, with 46% citing racial bias as the reason. In a 2022 survey of 40,000 professionals, 20% of Black women leaders experienced "having someone say or imply that you're not qualified," 38% of Black women leaders experienced "being mistaken for someone at a lower level" and 55% of Black women leaders experienced "having your judgment questioned."
Article continues below advertisement
Black women in particular aren't being paid anywhere near what our skills, education, experience, and time are worth simply because our skin is brown and we have ovaries. We're earning 67 cents for every dollar White men earn (and a 13-cent gap with their white counterparts.) Even when we feel confident or self-assured in relation to our abilities, we're reminded time and time again, through action, that none of that matters.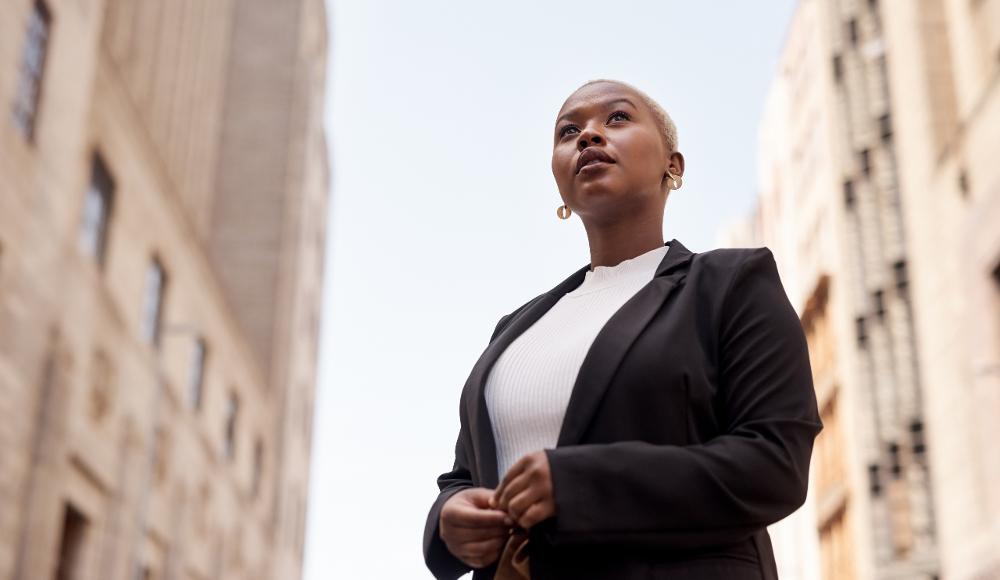 Article continues below advertisement
How 'Imposter Syndrome' Is Grossly Misused And Misrepresented
The feelings of doubt, frustration, and inadequacy are not rooted in illusions, they are nurtured over time through inequalities and biases from unequal pay to codeswitching. The issue is not in our heads, so let's explore where the fault might truly lie.
There has been little significant change in diversifying the C-suite at many companies, and, according to research, Black women are "much more likely" to "face disrespectful and 'othering' microaggressions that reinforce harmful stereotypes or cast them as "outsiders." While a small number of Black women are seeing strides in becoming CEOs, there are still a large number who hold MBAs from elite schools yet aren't even in the C-suite pipeline.
In many workplaces, company leaders are actively sabotaging professional development or advancement simply because you're a woman. Consider that in 2020, the EEOC received more than 22,000 workplace discrimination cases involving race (37% of all charges filed), and more than 21,000 involving gender (making up almost 32%).
Article continues below advertisement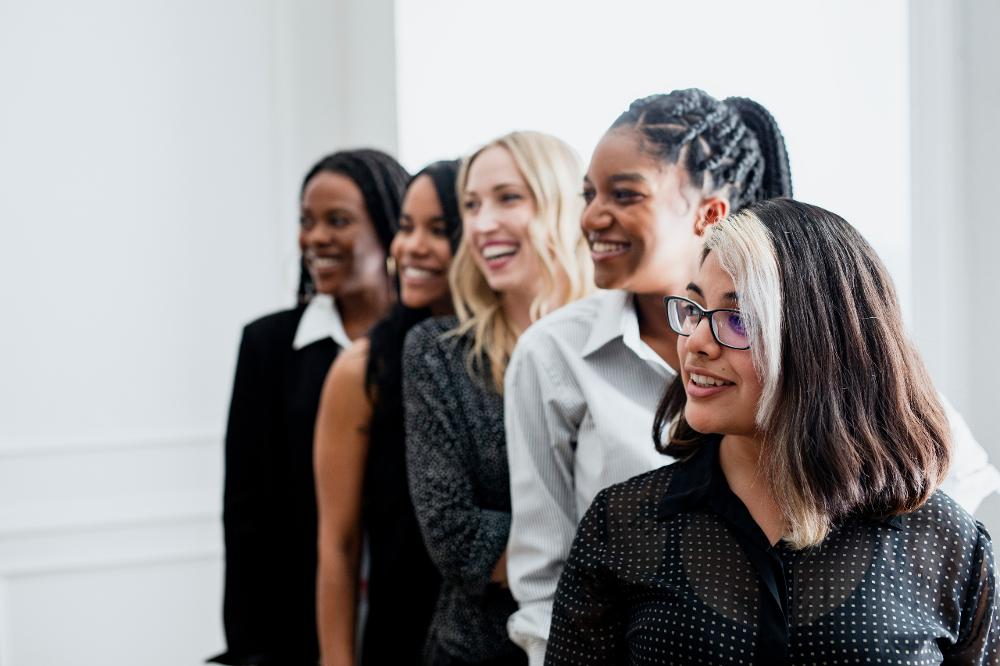 You're Not The Imposter
From my inbox to social media, "experts" talk about imposter syndrome as though it's a norm that we must all take to the chin. It's as if we are being forced to look inward to "fix" ourselves and adjust to compete. But the reality is, we're capable, we've earned the degrees, and we've paid our dues, only to still face very real, gender- and race-based barriers to our ultimate success.
It's the institutionalized societal systems of racism and sexism that are being supported through inaction and placation that are the culprits. Offering "tips" to Black women about how to "deal with" or "manage" imposter syndrome is like telling an assault victim she shouldn't have worn a dress that day, or a woman in an abusive relationship to stop "provoking" her partner.
As responsible, ambitious, and empowered Black women, let's address the real elephants in the room—the real problems—not some mentally concocted illusion posing as the problem. We must stop attaching ourselves to this narrative of imposter syndrome that disregards the current workplace reality and continues to let corporations and other institutions off the hook
If we thrive in it any way, the internal doubt that arises is a natural human response in the face of all the biases and messaging that try to quiet us and dim our light. It's time to change the system, not ourselves, and fight for change that allows us to thrive in our brilliance.
The syndrome is not within us. It is the system that is sick.