5 Inspirational Women Featured On Fortune's '40 Under 40′ List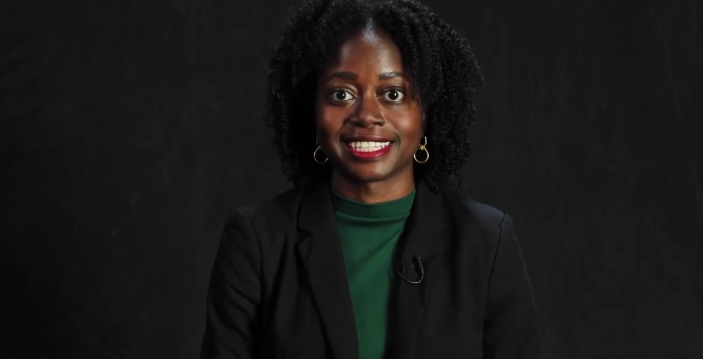 Fortune recently released their annual "40 Under 40″ list, and it is full of inspiring women in business.
The list spotlights influential individuals who are shaping business in 2022. It is divided into five categories: "Venture and Startups," "Culture and Society," "Finance and Crypto," "Tech and Innovation," and "Health and Bioscience."
The list includes founders, executives, investors, and activists who are all trailblazing within their industry or building on their accomplishments from the years before.
Here are five women from each category of the list that inspire us all in leadership and career excellence:
1. Culture and Society: Joelle Gamble
Joelle Gamble is the chief economist at the U.S. Department of Labor. At 31, she is the second Black woman in history to serve in the role. She holds a bachelor's degree in international development studies from UCLA and a master's degree in economics and public policy from Princeton. "Your experiences, whether you acknowledge them or not, inform how you approach the world," Gamble told Fortune. "I am a Black woman, and I frankly struggled a great deal to get seen in econ policy spaces."
2. Venture and Startups: Li Jin
Li Jin is the 32-year-old cofounder and general partner of the startup Variant. Variant is an early-stage cryptocurrency fund that recently raised $450 million to expand to a new fund focused on making the world a fairer place. Jin advocates toward an evolution where labor laws protect "modern internet-based workers." Jin is working to give creator-workers more of a say in their compensation, protections, and labor practices.
Article continues below advertisement
3. Finance and Crypto: Nicole Muniz
Nicole Muniz is the 38-year-old CEO of NFT company Yuga Labs. Yuga Labs created the popular NFT collection "Bored Ape Yacht Club." Under Muniz's leadership, the company acquired two more NFT collections called "CryptoPunks" and "Meebits." In March, Muniz helped the company raise $450 million in a round led by a16z Crypto that values it at $4 billion. Muniz has also helped artists and holders of NFTs license use of them as intellectual property.
4. Tech and Innovation: Mariana Costa
Mariana Costa is the 36-year-old co-founder and CEO of Labratoria, a company that helps to ensure that women are part of Latin America's growing tech sector through tech boot camps. According to reports, Costa is slated to train more than 3,000 employees for the tech sector and had a job placement rate of 90% last year. She's also working on a venture called Labratoria+, which will help women who already work in tech grow their careers even more.
5. Health and Bioscience: Elenoe "Crew" Smith
Elenoe "Crew" Smith is the 38-year-old director of integrated pharmacology at Vertex Pharmaceuticals. She started her career as a researcher at Boston Children's Hospital. She is now working with Vertex to create treatments for Sickle Cell Disease (SCD) as a director. "I'm just excited that so many worlds are waking up and realizing that this is an important health problem," Smith told Fortune.
It is always encouraging to see young entrepreneurs and businesswomen being celebrated.
Fortune's "40 Under 40" list reaffirms what we already know: Women are dedicated, innovative, and intelligent workers that deserve all the praise. Make sure to read the full list here.