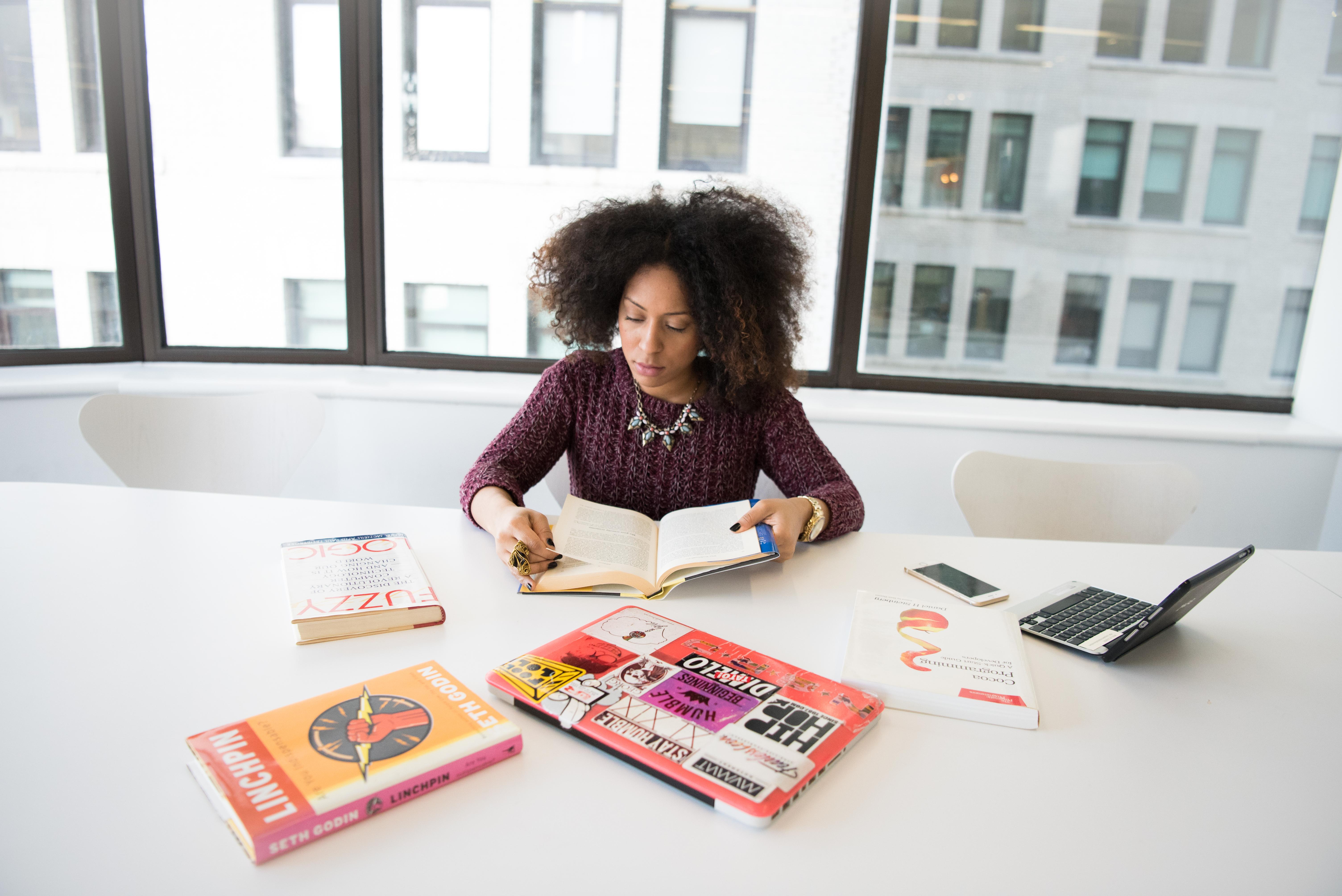 5 Books To Usher In A Fresh Start For Fall
By
Eve Stern
Sep. 8 2016, Published 9:27 a.m. ET
September is naturally refreshing – the air, crisp, colorful leaves, maybe your new planner, and the start to a next academic or religious year. Whether visually or ideologically, having an opportunity for a fresh start is unarguably uplifting and inspiring.
What a better to celebrate September alongside the 50th anniversary of International Literacy Day than with five classic reads to help you on your journey to reshape, reorient, and get your life back on track with a new set of goals and a new attitude in place. Each of these selections will provide practices, stories, memorable quotes, and the guidance on how to get there.
1. Year of Yes: How to Dance It Out, Stand In the Sun and Be Your Own Person by Shonda Rhimes
It only makes sense to begin here. Television powerhouse Shonda Rhimes first shared her ideas on the virtue of 'yes' during her TED Talk earlier this year, explaining that saying no was often another way of playing it safe and staying in our comfort zones. A natural introvert, Rhimes decided to take on a new challenge of only saying 'yes' for an entire year. Yes to commencement speeches, media appearances, and any invitation sent her way, Year of Yes chronicles for readers the life changing, transformative aspect of trying and doing new things, even if we fail. For inspiration, empowerment, and a great way to refocus your priorities – this book will do exactly that.
2. Daring Greatly: How the Courage to Be Vulnerable Transforms the Way We Live, Love, Parent, and Lead by Brené Brown
I'm a HUGE Brené Brown fan and Daring Greatly is exactly why. I first was put onto Brené after a friend shared her powerful Ted Talk on vulnerability (viewed over 5 million times) and soon after I had a chance to read her manifesto on vulnerability unfolded through tales of embracing imperfection, living wholeheartedly, and facing the reality of our lives head on. Brené writes with such conviction, truth, and overall relatability that her book will strike a chord with anyone by offering readers the words and thought processes to describe so many of the countless hardships we face – all of which impact our ability to be (big surprise) vulnerable.
Article continues below advertisement
3. The Tools: Transform Your Problems into Courage, Confidence, and Creativity by Phil Stutz, Barry Michels
Think of this book as your practical and spiritual advisor through this maze called life. The Tools is an extraordinary resource for self-growth as it highlights what you can accomplish if able to get past your inner demons, fears, and anxieties. Rather than provide readers with a scope on how your childhood and environment have shaped who you are today, this book frankly doesn't care. Instead Stutz and Michels give you practical and actionable tools to solve everyday issues.The tools are quick, easy, and convenient enough to use in any fear or pain-driven situation. With enough work and commitment, and belief in the "higher forces" that keep the universe in motion, you will be able to find courage, creativity, and willpower.
Article continues below advertisement
4.You Are a Badass: How to Stop Doubting Your Greatness and Start Living an Awesome Life by Jen Sincero
I don't think I've shared, raved about, or lent out a book more times than You Are a Badass. A frequent pick for NY Times Bestseller list, Jen Sincero wrote the perfect guide to self-help in a language true to herself while simultaneously impacting her readers and making them laugh. Sincero's book is a 35 chapter wake-up call on how to stop settling, step out of your comfort zone, and stop taking crap – accompanied by numerous stories and exercises to get exactly where you need to be.
5.The Life-Changing Magic of Tidying Up: The Japanese Art of Decluttering and Organizing by Marie Kondō
Talk about the perfect guide to help refresh your life and the places you life, The Life-Changing Magic of Tidying Up walks readers through the meaning and relationships we have with our stuff. You may not need help with keeping a clean room, but what Kondō helps define is the ways in which our things (and holding on to them) can hold us back and keep us continuously working. Follow her steps, and calm, relaxed feelings of awakening can be your own too!
Never take your education and ability to read for granted – choose your pick and start reading today!