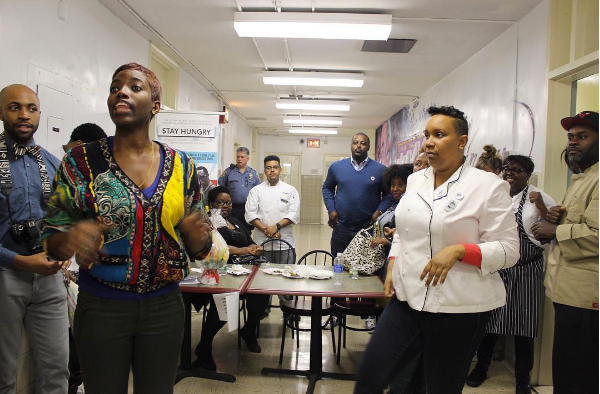 Intersection of Food and Hip Hop: Syreeta Gates Hosts Second Annual Stay Hungry Competition
By
Tiffany Patterson
Jun. 21 2016, Published 3:30 a.m. ET
Stay Hungry is a competition where high school students select a hip hop lyric and then prepare a dish inspired by that lyric. Stay Hungry gives inner city students the rare opportunity to work with quality food ingredients and receive direct and step-by-step instruction from a professional chef. In partnership with Chef Elle Simone of She Chef, an organization for networking and education for women food entrepreneurs, and Sean "Diddy" Combs, Gates was able to help teens create tasty dishes and memories that will last a lifetime.
As an author and documentarian Gates is no stranger to making her dreams a reality. Her Agenda was able to speak to Gates about the event and the inspiration behind it.
Article continues below advertisement
Her Agenda: What was the inspiration behind Stay Hungry?
Syreeta Gates: I have always loved culinary arts, it even says in my yearbook I wanted to be a chef. As I became older and more into hip hop, I began to explore the connection between hip-hop and food. When I googled hip hop and food nothing came up. I wondered what would it look like if we had students make dishes based on classic hip hop lyrics for example the classic Biggie lyric "A T-bone steak, cheese eggs and Welch's grape." I reached out to Elle Simone of She Chef and collectively made it happen.
Her Agenda: This was the second year doing the competition how has it grown and improved?
Syreeta Gates: This year we had a production team. They handle the logistics of things where as last year I handled things more on my own. I had more support and I was able to expand the event to more students. This year we also had four new judges including Tahiry from Love and Hip Hop and Jarobi White from a Tribe Called Quest.
Article continues below advertisement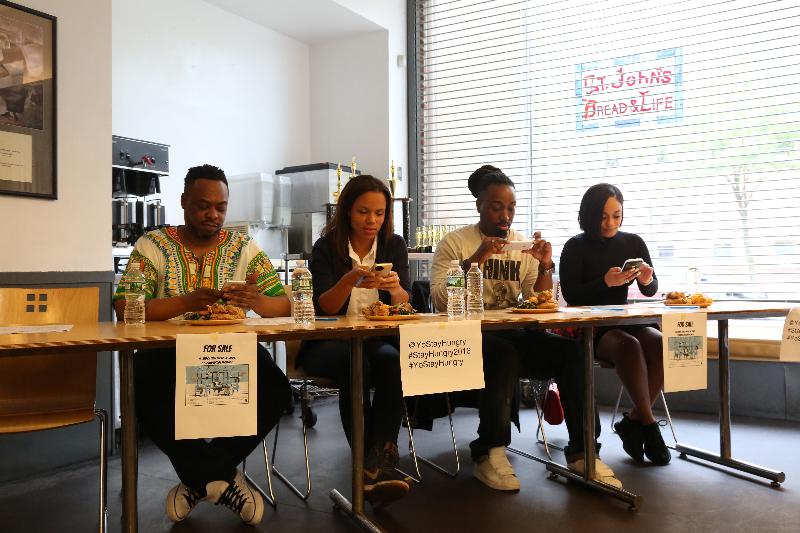 Article continues below advertisement
Her Agenda: How were you able to get Sean "Diddy" Combs involved with Stay Hungry?
Syreeta Gates: I invited some members of Diddy's team to the Stay Hungry event in 2015 and they loved it. I had a conversation with them. My passion for hip hop came through in that conversation and they could see that I was actually putting in the work by hosting the event. This year Diddy gave specifically to Stay Hungry. So it was a combination of networking and having already put in the work.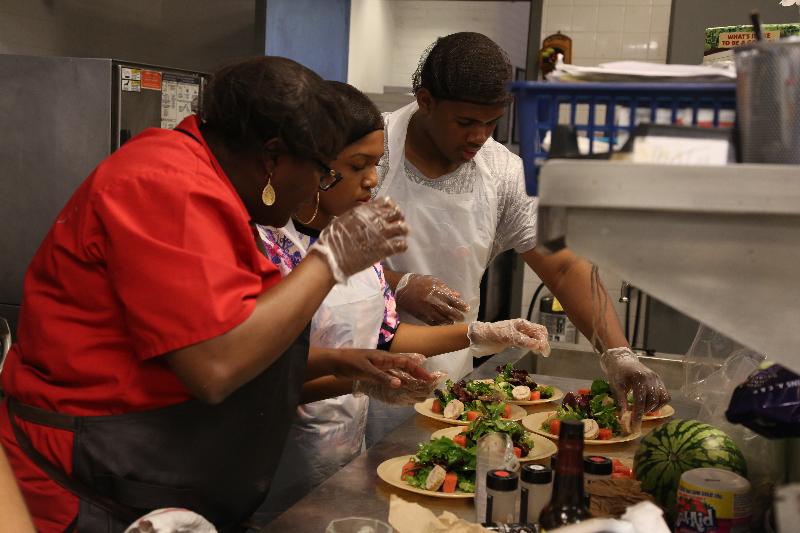 Article continues below advertisement
Creation of the winning dish
Her Agenda: What is the preparation process for students in the competition?
Syreeta Gates: The students are paired with a professional chef and they discuss the lyrics and the dish they want to make. The chef walks them through the dish step by step. The chef and students are very hands on. Whether it is the correct to chop of an onion or what temperature the oven should be, the students are receiving guidance in cooking, which is an important life skill. The students are very involved in each step from planning, preparation to presentation.
Her Agenda: What are your plans to expand the Stay Hungry competition for 2017 and beyond?
Syreeta Gates: Next year, I want open the competition to include elementary through college students. I also plan to take the Stay Hungry competition to different cities across the United States.