Is A Master's In Business Analytics Right For You?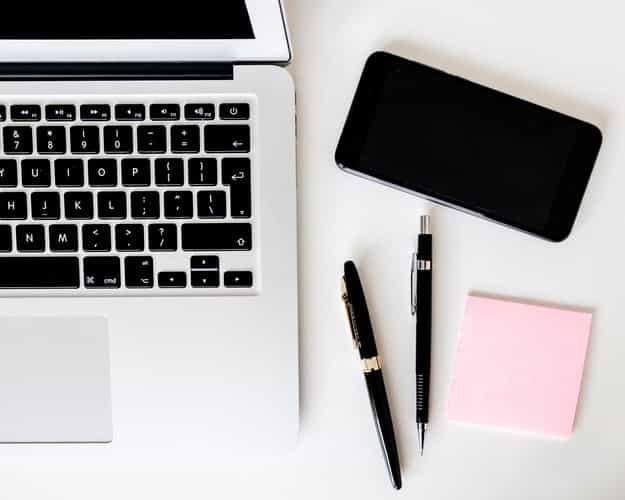 Business analytics are essential in a huge range of industries and companies. They give an insight into how the business is performing, as well as helping you to make future decisions regarding many different aspects of the company and its progress. A business analytics masters can help to prepare you to take on these roles within a business or organization, assisting you in confidently and competently shaping its future, developing personal and technical skills and making you a valuable asset to the organization. If you are considering moving into this area of business or wanting to continue your educational journey into becoming a business analyst, then a business analytics masters could be the perfect option for you.
What is a business analytics masters?
The business analytics masters is an online masters of science that can be completed within 2 years, from any location. It is for anyone from any background, and can help to develop important, real-world skills that you will need when making decisions based on analytical data for companies or organizations. There are a range of interesting modules, including Data Visualization and Analysis, Prescriptive Analysis, Predictive Analysis and Analytics Capstone. You will also have the chance to use various types of software and technologies such as Tableau, SQL, Python and SPSS, gaining important real-world experiences of the types of technology you will be using in the workplace. There is also the opportunity to customize your degree to the fit the industry in which you work, for example in cybersecurity, leadership or marketing, to name a few. A masters degree is a great addition to your qualification list, as it shows a passion for the subject and a drive to learn more. Business analysts need to be willing to constantly learn and be flexible in their approaches, as technology and methodology is always changing and evolving, and you will need to be able to keep up with the latest developments in order to deliver high quality services.
Who is it for?
One of the great things about a business analytics masters is that is it for anyone. There are no prerequisites, no GRE/GMAT required and all you need is a BA/BS in any field. Anyone can benefit from this course, allowing you to grow within your field or company and help it to develop. You will be able to customize your degree and gain valuable hands-on experience in different technologies, which you can then match with the current needs of your employer. Business analysts are essential parts of an organization, and you will gain the skills required to be able to analyze data, understand what is happening within the company and why, and use these findings to develop and implement future plans and solutions. Furthermore, this course is taught entirely online. Therefore, if you are unable to attend classes in person, full-time, for whatever reason, then this online option could be perfect for you. Online learning makes higher education more accessible and affordable to more people, giving you the chance to expand your knowledge and grow professionally, from the comfort of your own home.
Article continues below advertisement
What are the career outcomes?
There is a demand for business analysts, which means that once you have graduated from a business analytics masters, you should have the skills to apply for a huge range of jobs and positions. Due to the transferrable skills you will develop on the course, you will be a highly employable individual with a keen eye for detail. Some of the many positions and roles you could apply for include:
Reporting – this position involves looking at events that happen, rather than the cause for the event. This is an important process, as it can often be the first sign of a problem or issue that needs working on. You will be collating, analyzing, processing and submitting data, so you will need to be accurate and have a great eye for detail. Although there are many technologies available to do this automatically, many companies prefer to have people manually looking at the data too, to help avoid any machine issues or inaccuracies.
Strategy – in strategic roles, you will be looking at the data that has been reported and using this information to implement or change strategies that will maximize business revenue.
Data scientist – data scientists specialize in different areas, such as image or video processing, speech analytics or NLP (natural language processing). You will need to be able to keep up with the latest developments and technologies, as well as being a great communicator. This is due to the fact that you will often have to explain very complex information in simpler terms to a range of different people.
Article continues below advertisement
There are a range of different positions and roles that you may work in when you have a business analytics masters, and they are applicable across a range of industries and companies. Businesses need people to analyze the data that is being produced in order to help them improve, understand events and prevent negative ones from reoccurring. As a business analytics masters graduate, you will have the technical knowledge and real-world skills to complete these tasks and much more.
What are the benefits of studying online?
The ability to study online has a huge range of different benefits. In addition to the technical skills that a business analytics masters will give you, online learning can also provide you with many opportunities to develop personal skills, save money, create a learning environment that works for you and give you more control over your education. There are also plenty of benefits to studying at masters level. It shows that you have a genuine passion and interest in the area in which you are studying, and are keen to devote a lot of time and effort into making sure you are at the forefront of education, technology and theories in that field. In general, the higher your level of education, the more higher-level jobs are available to you, and these usually come with a higher wage. Therefore, a masters degree could be a worthy investment, as well as helping you grow both personally and professionally.
Article continues below advertisement
Cost
It can be very expensive to be a student, and the financial element of studying is one of the main reasons people may choose not to pursue further education, especially at masters level. With an online business analytics masters, the course is competitively priced, which can make it much more affordable and achievable for a larger number of people. The usual costs that students have to cover include: tuition, rent, travel, living costs and educational materials. When you study online you can reduce or remove at least some of these costs. For example, you will not have to find accommodation on or near campus, or spend money and time commuting every day, as you will be learning from home. The tuition fees of online courses are often cheaper and you could still be eligible for financial support to help you complete your studies, as well as student discounts. Furthermore, the ability to study alongside your current job means that you can continue to work and earn money while you learn.
Location
The place in which you live can affect the education that is offered to you, when you chose to study in person. For example, if your local college or university does not offer the type or level of course you need, then you may have to choose an alternative, or not study at all. This can set back your career and cause you to waste money and time. However, the business analytics masters is completed 100% online, which means you can access the course from any location and at any time. Creating your own learning environment also gives you more control over the way in which you learn and can help to improve the way you take in information. Learning at home means that you can fulfil your personal requirements for whatever you need, making the course work for you. You will become a great independent learner, understanding how you brain works, how to manage distractions, organize your time and undertake multiple tasks at once. All of these things make you a great employee and are important personal traits.
Article continues below advertisement
Soft skills
When you learn online, you will be developing both technical and non-technical skills that help you succeed in your workplace and make you a valuable employee. The non-technical skills you will learn are called soft skills, and these are a set of personal, transferable skills that employers look upon favorably. Communication, teamwork, problem solving, creativity and self-motivation are all examples of useful soft skills that employers look for when hiring. With an online business analytics masters, you will get the opportunity to develop these skills, perhaps without even realizing it, and will be able to provide employers are practical examples of times when you have put them to use. There are also many soft skills that are particularly beneficial for business analysts, such as problem solving and strategic thinking. Your job will involve looking at historical data and using this to make plans for the future, and therefore you will need to be strategic and creative in your problem solving and the way in which you think. Coming up with ideas that are out of the box but backed up by the data is very important when developing solutions and ensuring the future success of whatever company or organization you are working for.
When learning online, you will be using many of these soft skills and may already have many of them. They can always be developed, however, and an online business analytics masters can be the perfect way to do this. For example, you will need to be creative in coming up with solutions to the unique challenges of learning from home, including setting up your workspace, juggling studying with your other commitments, and solving any technical or personal issues that you may come up against during the course of your studies. Being able to look at your situation, understand what needs to change and implementing these changes is similar to the way in which business analysts observe data and implement solutions to help improve the outcomes.
Article continues below advertisement
Pace and control
The ability to work at your own pace is incredibly beneficial, as it can affect your enjoyment of the experience as well as the efficiency with which you learn. Accessing and digesting materials at your own speed, and on your own terms, is a huge benefit of a business analytics masters, as the course is completed entirely online and over two years. This also means that you can continue to work or keep up with your other commitments while you are studying. Some people do not work well in a classroom or lecture environment, and therefore having more control over the pace and learning environment you create can help you work better and more efficiently. Furthermore, this means you will have the chance to develop positive learning and revision skills, that you can use each time you need to learn something new in the future. This is an important part of business analytics, as you will constantly need to be learning, adapting and taking in new information throughout your career in order to help your company advance.
If you are keen to contribute to the advance and growth of your company or industry, have a good eye for detail and are interested in problem solving, big data and analytics, then a business analytics masters may be the perfect course for you. It will provide you with valuable opportunities and skills that will be used in the workplace, as well as giving you the opportunity to customize your area of study to build upon skills and knowledge you may already have. This is a flexible and affordable study option that is perfect for those who want to advance in their career, change their career path or further develop their business and analytical skills in order to make a real difference in the future of an organization or industry.
[Editor's note: This article is produced by one of our trusted partners.]