Is Blended Learning The Future? My Experience With Online Learning
When listening to negative accounts and derision with online learning, I couldn't help but think about how this was a sharp contrast to my own experience with e-learning.
Why I Chose To Learn Online  
From July 2017 through February 2020, I was an MBA/MS in Business Analytics student at the Indiana University – Kelley School of Business' hybrid online and on-campus program, known as Kelley Direct.
Article continues below advertisement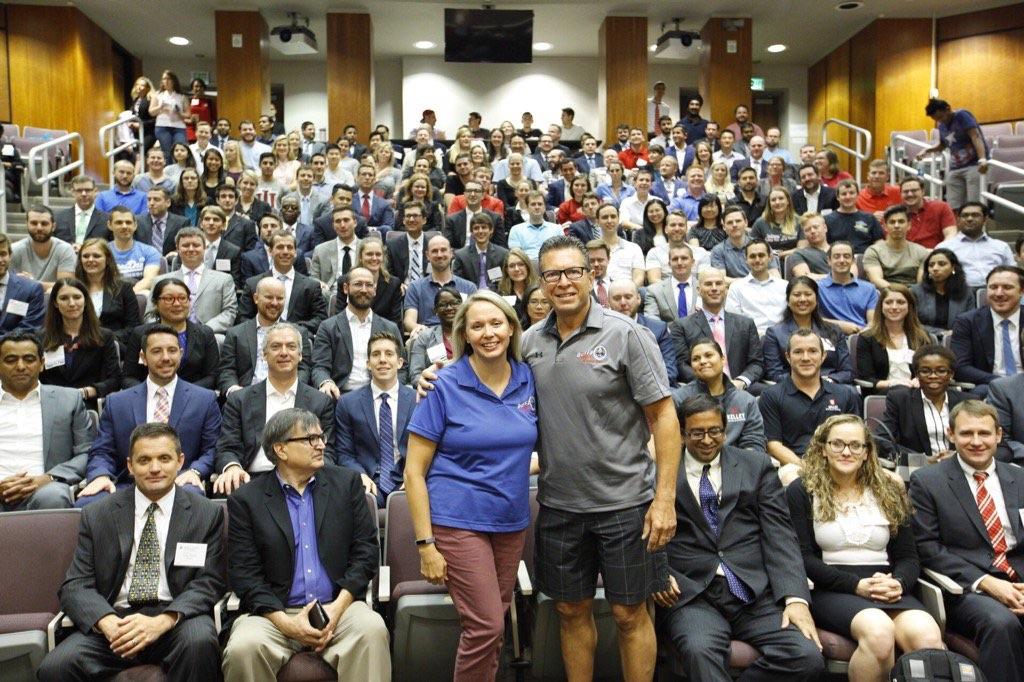 Why did I choose to enroll in an online program? One of my biggest fears about joining a full-time program was losing valuable time developing skills that can only be learned on the job. As a result, I decided to look into part-time programs, leading me to evaluate the online MBA as an option.
Article continues below advertisement
I will admit that at that point in time, I was skeptical. My only exposure to e-learning was ads I saw about the University of Phoenix, which I'd learned from friends to not take seriously. Taking a deep breath, I examined my biases about e-learning and started researching different programs. To my surprise, I saw that top universities such as Indiana University, UNC, and Carnegie Mellon offered an online "hybrid" MBA, where students had the flexibility to learn from anywhere, along with in-person experiences to help solidify concepts and strengthen relationships with peers and faculty.
As a product manager, the more I learned about these programs, the more I became convinced that an "agile" approach to my education would be the key to my career success. After taking the GMAT, submitting applications, and sitting in on a few online classes, I made the decision to enroll in Kelley Direct.
Article continues below advertisement
My Experience As An Online Student
Kelley Direct runs on a quarter system and each quarter I took two classes at a time. This meant that I had two "live" sessions per week to attend. Prior to class, students were required to watch lecture videos and read material to prepare. If students couldn't attend the live session, they could submit a paper summarizing the concepts from the week and still get participation credit. This, as you can imagine, was a great motivation to attend live sessions. Online class time was spent interacting with peers in Zoom breakout rooms, working in teams to discuss the material, and applying it to our respective workplaces.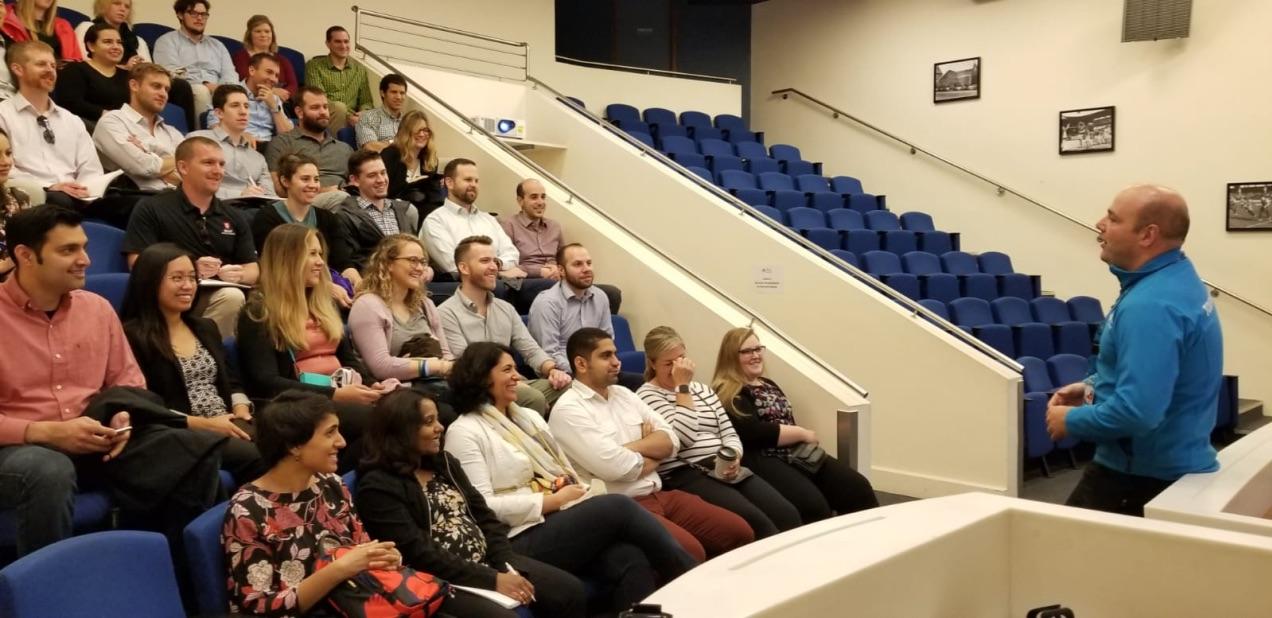 Article continues below advertisement
While my classes were interactive and fun to attend, the best parts of the program were the Kelley Connect Weeks on campus and the global and domestic immersions to Thailand, Ireland, and Washington, D.C. Kelley Connect Weeks were a great way to get to know the faculty, network with peers, and work with a team to address a business challenge facing a real company. My Thailand experience taught me how to successfully navigate a live consulting engagement with an international client, while going to Ireland offered hands-on learning regarding high-performance organizations through visits to domestic and international multinational firms in Dublin. Meeting Washington insiders in D.C. was also fascinating and helped me to understand how businesses can ethically and effectively influence public policy.
Overall, the program exceeded my expectations.
Article continues below advertisement
Kelley Direct Professors Weigh In
My positive experience with online learning is largely due to my amazing professors.
According to Will Geoghegan, who I had for Strategic Management and AGILE Ireland, his "philosophy is to try and make it as easy for the students as possible." He also believes that teaching online requires proper investment to make sure students can maximize their learning outcomes. Ironically, he also noticed that pre-quarantine, some of his techniques for online teaching were slowly making their way through his on-campus classes, where students were "expected to cover much of the material before class via videos and readings."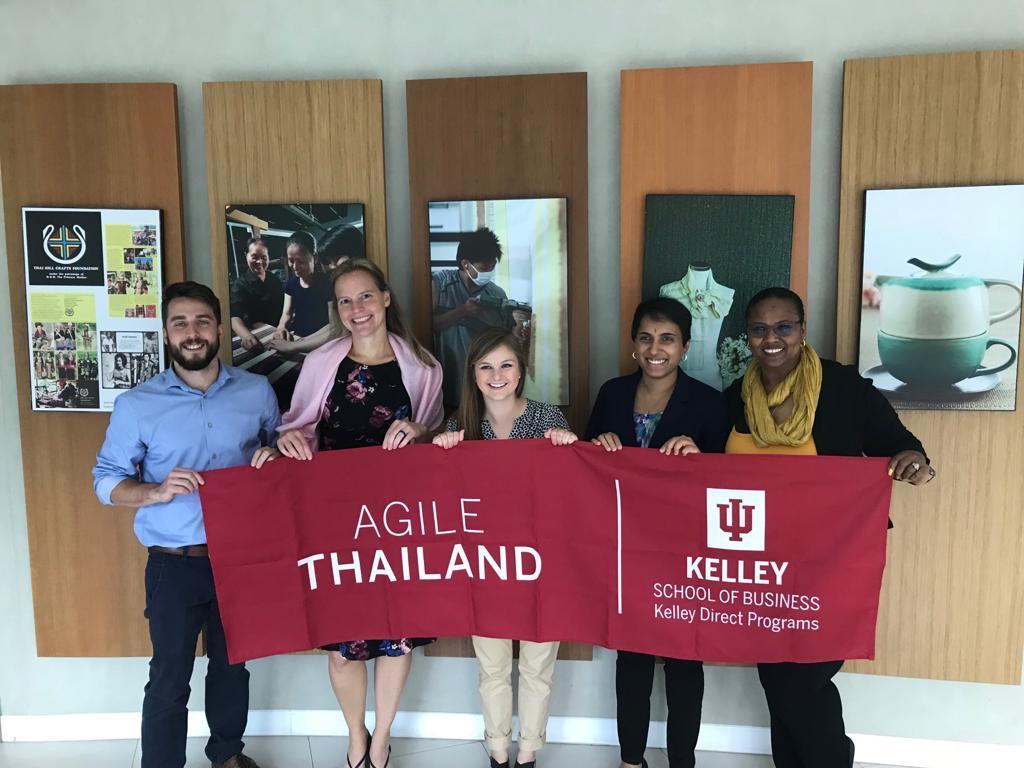 Article continues below advertisement
Alex Lopes, who taught my Data Visualization and AGILE Thailand classes, echoed this sentiment. He reiterated that class time "should be spent interacting and working in teams" and commented that he tends to see himself "more in the role of a coach than that of an instructor." Post-March, Professor Lopes saw the biggest difference in his Ghana class due to COVID-19. Since he and his students were unable to travel to Ghana, he organized a speaker series about business in Ghana and West Africa. The class "had CEOs and government officials dropping in from Accra and Lagos, plus consultants, business professionals, and diplomats from Seattle, NYC, Austin, Minneapolis, and London." While it didn't replace the trip completely, Professor Lopes was pleased by the learning outcomes for his students.
Is Blended Learning The Future? 
Looking at how COVID-19 has disrupted higher education, I believe that there's an opportunity for us to rethink the way we teach and learn. The dramatic shift to online education has shown its pitfalls, especially where it falls short from the classroom experience. Some subjects also aren't suited for complete online instruction, such as science classes.
My experience has taught me that a blended model, where students can learn some material asynchronously but have in-person experiences, may be the education model of the future. The result would be a cost-effective, customized, and more accessible education.