Issa Rae's "Insecure" Gets A Second Season, Gives Us More Chances To See Regular Black Girls On TV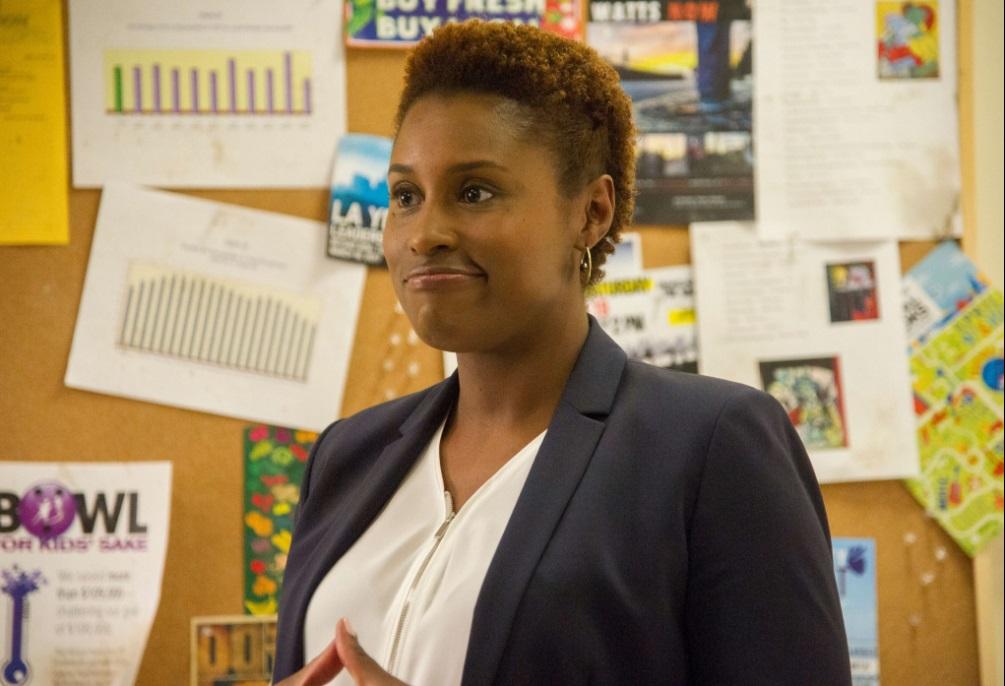 Career uncertainty, unintentional romance, jealous friends, and awkward mistakes are just some of the relatable, everyday situations of Issa Rae's life in her new HBO show, "Insecure."
The network just announced the show has been officially renewed for a second season. So we can expect even more awkward moments from the self proclaimed "Awkward Black Girl" as she gives us a look at the not so glamorous rise of a Black woman on her path to achieving personal success. It's normal (and funny). It's adding a new level of diversity to what it means to be Black by simpling showing her character dealing with mundane regular life. On television, Black people don't usually have the luxury of being just normal.
In an interview with Fast Company Issa explains, "I don't want to invalidate anybody's Black experience. But it seems to me [on television], we're either extremely magical, or we're extremely flawless. But we don't get to just be boring. Like, it's a privilege to be able to be boring and not answer questions like, 'What do you think about this shooting?' and 'How are you overcoming all of these obstacles?'
What about the times that I'm just kicking it with friends at brunch? Those are the moments that we want to reflect, in addition to talking about some of the issues that we encounter racially. That stuff plays in the background to our regular lives on the show, but we wanted to be in these characters' worlds first."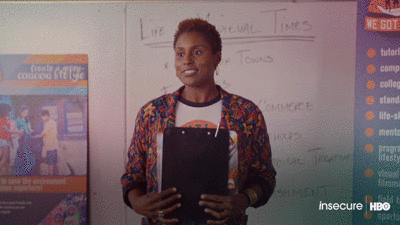 Article continues below advertisement
From rocking naturally short hair and being called a lesbian by a group of kids, to having your lady parts be called broken in your best friend's rap song, Issa and her best friend Molly go through it. But at the end of the day, they're normal girls looking to become their best selves, as they navigate office politics and confront internal barriers blocking them from achieving what they want.
Issa and Molly work in an office where they are the only (or one of two) women of color and constantly deal with microagressions and actively have to code switch to maintain the peace (and thier sanity). Issa's long list of insecurities are constantly get challenged in her day-to-day life. She gets questioned about her ethnicity because she talks and has the mannerisms of a "white girl" and her sexuality is questioned by her short-hair cut and wardrobe of t-shirts and sneakers.
Article continues below advertisement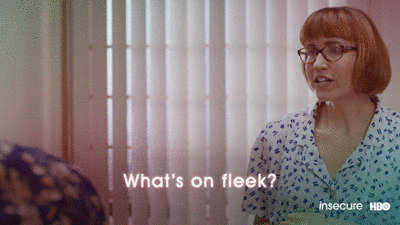 After her 29th birthday, she realizes that she doesn't want to continue to live her life in a safe zone and decides to start taking more risks to begin making the changes in her life she's always wanted. A realization that many women can relate to as they set a timer on their love and professional lives.
Article continues below advertisement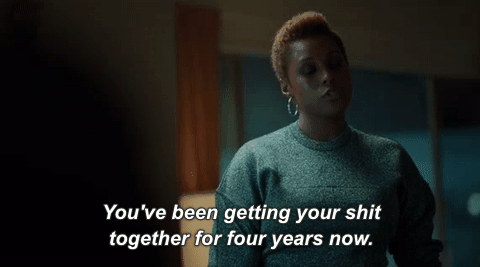 Before becoming 'insecure,' Issa Rae was known as the 'awkward' girl on her popular 2011 web series "The Misadventures of an Awkward Black Girl." The series helped her YouTube channel gain over 24 million views and over 200,000 subscribers. Rae was the lead and creator of the show as well, portraying her character "J," a young, Black woman who deals with being socially awkward. What makes the show truly loved by fans are the variety of examples shown of social and racial issues that Black people experience in society.
Article continues below advertisement
The show has been compared to "Girlfriends," the UPN sitcom that launched the career of "Blackish" actress Tracee Ellis Ross. It has a refreshing portrayal on the true experiences and thoughts of the friendship between Black women of this generation.
In a recent CNN interview, Issa explained that she knows her show does not represent every Black woman, and she's perfectly fine with that. When asked if she felt like the new representation for 20-something-year-old Black women she responded, "I don't want it…I'm the spokeswoman for me. I love that people can relate and can see themselves in the work. That makes me so happy, but that's not what I am setting out to do. I'm very much aware that I am not telling every black woman's story."