Judy Smith's Book 'Good Self, Bad Self' Offers A Key Formula For Entrepreneurs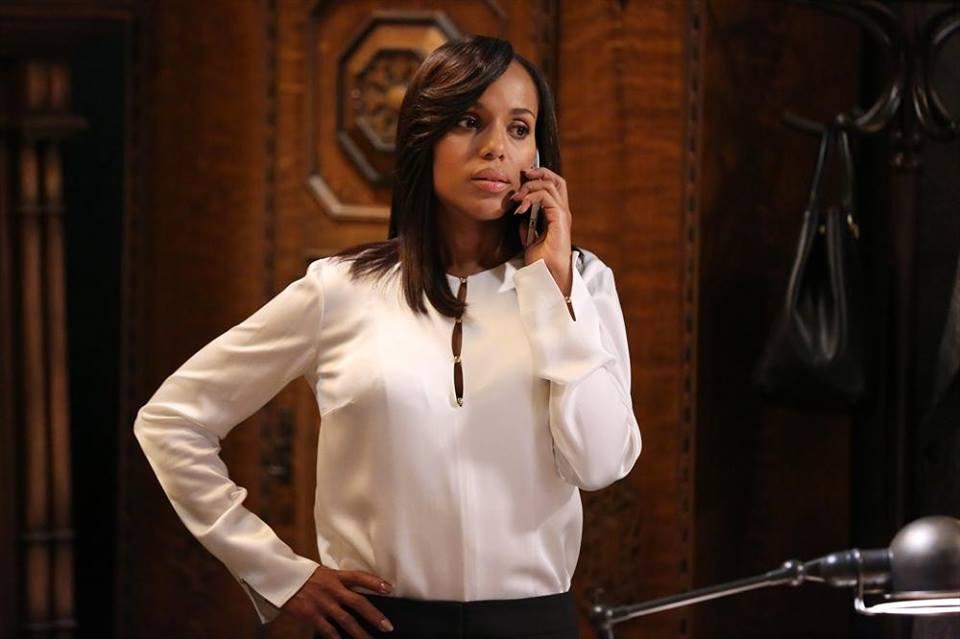 I have a not-so surprising confession. I am a Scandal fan.
Anyone with the guts to establish any sort of rapport with me is very aware of my distaste regarding popular culture, trends, or any topic that incessantly flows amid the stream of my Facebook newsfeed. Nonetheless, somehow, I allowed myself to become completely enamored by Olivia Pope's business attire, quick wit, and atypical side-chick role. Now – before you jump to the ridiculous conclusion that my side-chick comment was misplaced, I am going to ask that you allow honesty into the equation: Fitz is totally married; Olivia is entirely aware of Fitz's domestic position; the two – Olivia and Fitz – disregard Mellie and partake in some good ole' fashioned, immoral adultery. Olivia is an independent, emotionally withdrawn, successful, and well-dressed side-chick. I love it. So do you. Hashtag Team Fitz.
I apologize for my completely valid rant. Let's refocus.
I am an entrepreneur. Inherently, my interest in Olivia Pope piqued the moment she opened her mouth and interrogatively stated, "Did you propose?" The verbal exchange following Kerry Washington's first line in the show's first episode, titled Sweet Baby, led me the conclusion that I wanted to acquire the ability to emit a commanding presence in an elevator.
Side note: I do not want my commanding presence limited to an elevator. I was simply heightening your awareness concerning my shameless fan girl tendencies. I want to captivate audiences – big and small, short and tall – everywhere. Anywhere. Even a place as minuscule as an elevator.
Article continues below advertisement
My intrigue led me to do what any other red-blooded American would do, I researched to find out more about where this fascinating show emerged from. There I was – eagerly exploring the internet in search of insight associated with Scandal's plot and its protagonist. I needed to know if Olivia Pope was real! Needless to say, I was delighted to discover that the eloquently written Shonda Rhimes television drama was inspired by real-life crisis-manager Judy Smith. Moreover, Judy Smith wrote a book titled Good Self, Bad Self: Transforming Your Worst Qualities into Your Biggest Assets, and I would like to take this moment to convey forthrightness: I read it. I have deemed it proverbial. Allow me to share:
Pinpoint the core trait: Identify which trait is in play.
Own it: Acknowledge that it can be both good and bad.
Work through it: Process the role it's played in your life.
Explore it: Consider how it will play out in the future.
Rein it in: Establish how to re-achieve balance and control.
Each chapter explores the traits in various scenarios: i.e. home, work, relationships, politics, etc.
Article continues below advertisement
Initially, I began to read the book because I am a Scandal fan-girl. Nonetheless, my entrepreneurial mindset was swiftly intrigued upon conclusion of the introduction. Judy Smith offers the notion that the seven traits she presents throughout the book are absolute behaviors defining an individual's personality. In a sense, she provides a playbook emphasizing the importance of self-awareness; self-awareness is a psychological state in which people are aware of their traits, feelings and behavior. The ability to hone self-awareness is an important quality for everyone, but it is especially crucial within entrepreneurship.
Entrepreneurship and personality directly coincide. Our ability to identify our strengths relies on our capacity to recognize our weaknesses and self-awareness may be achieved through properly implementing and understanding the P.O.W.E.R. Approach.Judy Smith incidentally inspired a method encouraging and promoting entrepreneurial self-awareness.
The Entrepreneur P.O.W.E.R. Approach
Pinpoint the core trait: Pinpoint and understand your entrepreneurial strengths and weaknesses.
Own it: Own and acknowledge your entrepreneurial strengths and weaknesses.
Work through it: Learn to refine your entrepreneurial strengths and manage your weaknesses.
Article continues below advertisement
Explore it: Utilize foresight to explore and examine how your entrepreneurial strengths and weaknesses will impact your company's short-term and long-term goals.
Rein it in: Establish how to re-achieve balance and control. Rein it in is arguably the most substantial step of the P.O.W.E.R. Approach.
This final step of the P.O.W.E.R. Approach for an entrepreneur is harnessing some Ryan Blair type of resiliency and making a comeback after each set back.