Just Graduated: Five Things l'll Miss About College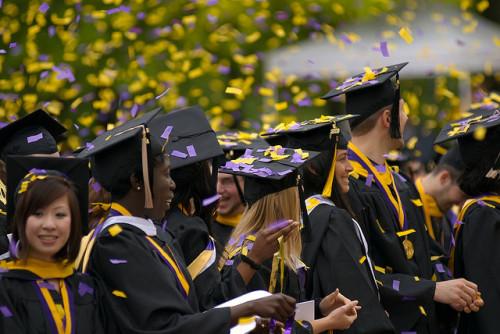 Oh, college. Four maybe five years for some, were spent studying countless hours for exams, partying, joining organizations and building everlasting friendships.
After walking the stage and packing up our apartments it still may seem surreal. Sitting down and reflecting on what I'll miss about the incredible journey that is undergrad actually helped me put my future into perspective.
We should take what we have learned during our college years and improve upon it. My list may be different from yours, but by taking the time to reflect on your own development as a young college woman into adulthood and professionalism will make the journey meaningful.
Here are five things I'll miss the most:
1. A meal plan
You never knew how hungry you were until the meal plan was gone and real money came into play. Living on campus had its perks. One of those being the $1, 500 plus meal plan that allowed endless snacking! Not the best in the kitchen? Don't worry! There are many places you can take cooking classes (my favorite is Sur La Table) or download the food network app for great recipe ideas. There are other apps too that can help including BlueApron, PlateJoy, and Munchery.
2. Partying
Lets' face it, we'll never be able to party how we did in college (probably for the best). Undergrad definitely meant cheap drinks. After a hard week of classes my friends and I hit 'Beat the Clock' where we enjoyed $1 pitchers of beer and $2 shots of whatever. Many of us spent times we can or can't remember with our friends at our favorite hangouts. The end of college shouldn't mean the end fun though. It's time to graduate your concept of partying! Enjoy happy hours with friends and coworkers.
Article continues below advertisement
3. Study Abroad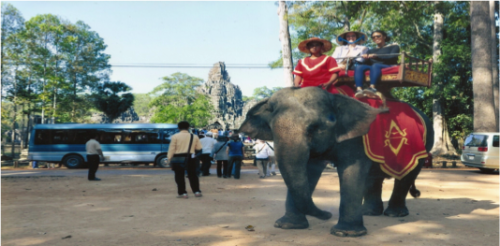 Studying abroad in college is one of the most rewarding experiences. Many colleges offer credit for going abroad and award scholarships to ease the financial burden. Traveling to Southeast Asia my junior year of college opened my eyes to so much. After college, it's difficult to travel due to work, families and even finances. If you still have an appetite to explore the world check out different blogs and websites for tips on traveling on a budget. One of my favorite websites to get information is (http://www.wheretraveler.com/blog).
Article continues below advertisement
4. Learning
Yes, exam time was stressful and there were times we didn't feel like going to class; but we all fell in love with something we learned, whether major related or not. For me it was American Sign Language and an economic development class. Learning new and exciting things doesn't have to stop though. You can enroll in affordable classes at your local community college and there are tons of books that can be purchased and information on the Internet to further your education. Coursera is a great resource. Remember, Google is your friend!
5. Friends!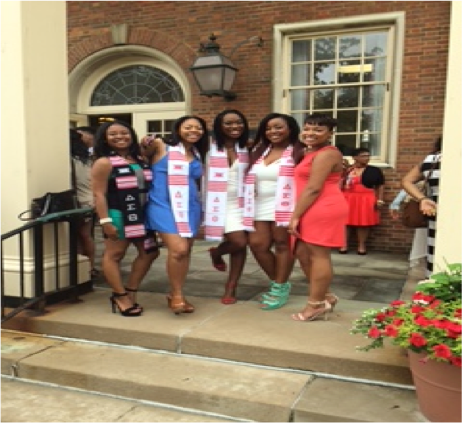 Article continues below advertisement
Where would any of us be without friends? Throughout our college journey we meet many individuals who make a huge impact on our lives. Friendships emerged through sororities and fraternities we pledged, sports teams, dance teams and countless other organizations that got us involved on campus. I met my friends the first week of freshman year and we were tight until the end. These friendships will last a lifetime.
After college life is over, our work, families and other obligations will become our main focus. However, there are special weekends to plan, alumni weekends to attend and even weddings and baby showers to look forward to as we begin this new journey in life as friends.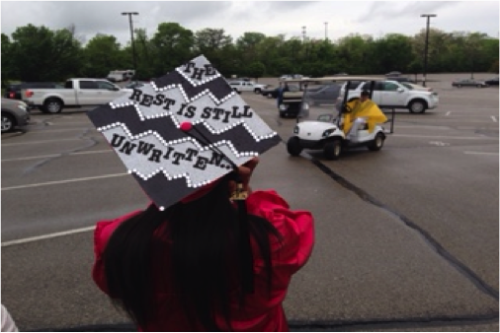 College was great and I know I'll miss it a lot, but I know my journey hasn't ended…what will you miss the most about college? How has your college experience impacted your professional journey? Tweet us @heragenda.