Just Graduated: The Unspoken Emotion That Can Develop & How To Get Over It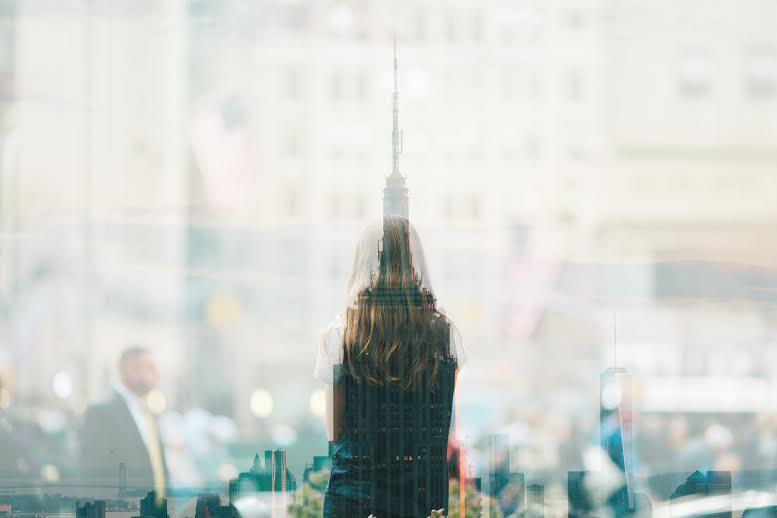 As a recent university graduate, there's a phenomenon I've observed amongst my friends. Amidst the uncertainty of unemployment, post graduation blues and the general what am I supposed to do with my life dilemma, there's an unsaid emotion harboring – jealousy.
Jealousy is something I've experienced as well. In one instance, my friend and I applied to the same job but she received an interview and I didn't. When she first told me this news, I was initially envious. I questioned my aptitude and compared myself to her in scrutiny. I was both upset and angry that she had beaten me. I also felt guilty for feeling jealous and didn't understand how to be happy for her. This type of jealousy isn't malicious in nature. It's merely a byproduct of the competition and desperation that arises from the post graduation situation.
We have all experienced those times when our peers update their social media status with their latest achievements. Someone has a new job title on LinkedIn or announces their acceptance into a prestigious university on Facebook. Upon seeing these updates, you suddenly feel a tinge of jealousy and you are unsure how to handle it.
Seth Godin, an author and entrepreneur, summarizes three main avenues of communications when handling difficult situations in his book, Tribes. "The easiest thing is to react," he says, "the second easiest thing is to respond, but the hardest thing is to initiate."
Article continues below advertisement
1. The first step in constructively using jealousy as a facilitator of change is to redefine the emotion itself.
When you see the stream of achievement updates from your friends and feel the onset of envy, just stop yourself for one moment. Acknowledge first that the tinge of jealousy is natural and while you have no control in its onset, you do have power over its duration. Halt the negative reactions and instead repackage them as admiration. Admire the success of your friends and peers. The Ancient Greek playwright, Aeschylus, wrote that, "it is in the character of very few men to honor without envy a friend who has prospered." Be part of that honorable few, who possess the dignity and grace to overcome jealousy and express appreciation instead.
2. The next step then is to humbly recognize the differing definitions of success and the paths to it.
There is neither one linear path we all must take nor one particular pace we must maintain. When you see your peers' prosperity, remind yourself their path is distinct from your own so there is no reason to feel envious of it. Actively choose to see that their achievements are the fruits of their hard work and respect them not for their accomplishments, but the principles and habits they embody. And it is also these principles and habits in which you will find your prosperity, because while there may be many paths to success, the habitual tendencies to get there are universally shared.
Article continues below advertisement
3. The final step is to initiate a productive reaction.
Take the success of others as a learning opportunity to further your own path. Cooperation reaps greater opportunities than solo endeavors. Follow up with these peers and congratulate them; seek advice and insight on how they achieved their success. My friends and I personally abide by this behavior. When we see each others' achievements, we choose to work together, by providing tips on successful habits and by sharing links to jobs that might interest others. We also share connections we believe that might further another or just general encouraging pieces of advice to uplift each other. It's a mutually beneficial arrangement in which we continuously learn from each other and our varying levels of success. What could have been a discouraging emotion now has become an avenue for learning which will take all of us much further than jealousy ever could.