As a little girl watching the television screen, Kay Wilson Stallings did not always see a reflection of herself. But, she did see a glimmer. Despite not understanding the intricacies of the world, Kay knew that there was a safe space for her and all people on Sesame Street. Convinced that it was an actual place, Kay was determined to move to New York City, a place where everyone is welcomed, and join the characters.
Fresh out of a conversation with Joan Ganz Cooney, co-founder of Sesame Workshop and co-creator of Sesame Street, Kay tears up speaking about the show's impact on her life. Following in the footsteps of her idol, Kay now acts as the EVP of Creative and Production at Sesame Workshop, crafting the stories that will shape the next generation of children. And she's not new to this, she served as a production and development executive at Nick Jr. for over 15 years before transitioning to Sesame Street in 2015.
Believing so deeply in her purpose at the show, Kay dedicates her weekends to catching up on her favorite thing – reading scripts, for the pleasure of being creative. And, the little girl who never saw herself reflected on the screen, now ensures that all children feel celebrated.
In honor of the new season, which aired on November 3rd, Her Agenda spoke with Kay about executing a vision, representation, and the magic of Sesame Street.
Article continues below advertisement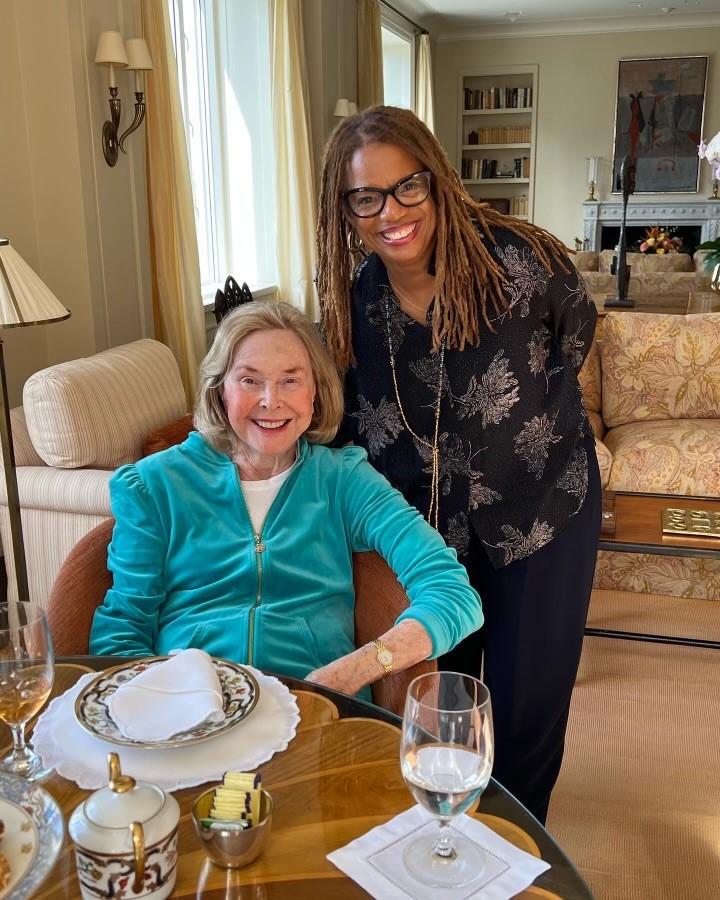 Her Agenda: You have such an exciting job and I think people really want to know what being a Sesame Street executive is like. Can you walk us through your daily schedule?
Kay Wilson Stallings: I usually start at around 8:30 or 9 a.m. I'm one of those people who check their emails all the time. I start by checking whatever emails came the [previous] evening that I might not have gotten to. I also carve out time in the morning or in the afternoon to do scripts, look at cuts, or do anything creative. I really try to be deliberate about putting time in my schedule for that, otherwise, I get bogged down with meetings.
Article continues below advertisement
There [are] a lot of meetings that are creative where I'm talking about scripts, looking at cuts, giving notes, and feedback. Or, I'm in a meeting that is more strategy focused with marketing and PR teams strategizing the new season and how we are going to launch it. I'm meeting with licensing teams where we're talking about content and how we are going to imagine [it] in publishing, toys, or apparel. It's a combination of creative and strategy. I'm also a part of the senior leadership team where we're talking about strategy across the organization. My day ends, usually, around 7 p.m. in terms of emails. But, after dinner and the family has winded down, I will have some scripts and stuff to read to keep up.
Her Agenda: It's amazing that you created and directed the first annual Sesame Workshop Writers' Room, which is a big deal for underrepresented writers. What are you most proud of when it comes to executing that vision?
Article continues below advertisement
Kay Wilson Stallings: I am so proud of that program. The whole point of the program is not to teach people how to write [as] these are writers who are really talented and have the skills. The point of the program is to help them refine a script that is pitchable and introduce them to agents, showrunners, producers, and distribution companies who are greenlighting the shows or who are hiring writing crews. Getting them in the room, that's what the program is designed for. I don't remember the current [statistics], but the last time we did an assessment of writing fellows who had come through the program, [over] 70% of writers who were in the program are staff writers or freelance writers for kid shows at different networks like PBS, Nickelodeon, Disney and Amazon.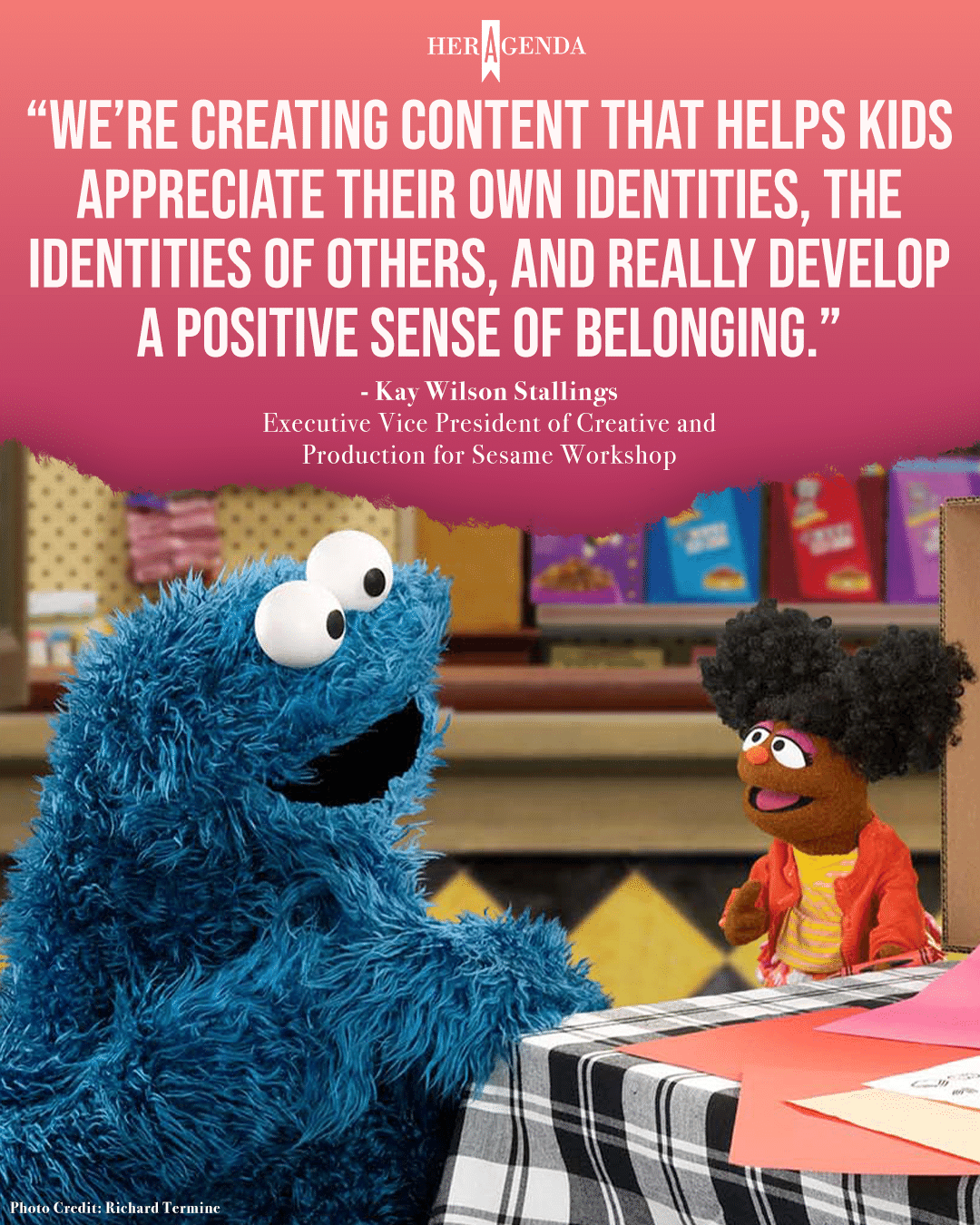 Article continues below advertisement
Her Agenda: Sesame Street has a history of inclusive characters. Last year, the show introduced a family with two gay dads. What role do you play in these decisions?
Kay Wilson Stallings: Sesame Street, since the very beginning, has always been about modeling inclusivity and showing all kinds of families and people. It was the first children's show with an interracial cast. That's in our DNA. I'm just doing what we've always done and amping it up. [It] was always our legacy, we felt like we needed to be even more deliberate.
We're creating content that helps kids appreciate their own identities, the identities of others, and really develop a positive sense of belonging. When we looked at how we could do that best, we thought we needed to have humanoid characters. When kids see those humanoid characters, a Brown boy or an Asian girl, kids physically see themselves. We've developed an additional group of characters of all different racial, ethnic, and cultural backgrounds who we'll be introducing in this upcoming season when we launch in November.
Her Agenda: Is it hard maintaining your creative vision on a major show?
Article continues below advertisement
Kay Wilson Stallings: What I like to do is partner with strong, creative talent that have a good sense of what they're trying to develop. Creators who have [an] idea and they know how to get there. At the end of the day, whether I was at Nick, or Sesame Street, we have art in mind for what we're trying to create, we have a curriculum in mind, and goals in terms of how we want to reach children. I need to work with creative talent who recognize it. We want to work together to make sure their creative vision is maintained but at the same time, it meets our goals. Development is a process.
Her Agenda: Not too long ago, Megan Piphus Peace made history by becoming the first Black woman to become a puppeteer on Sesame Street. What do you think this will mean for Black children watching?
Kay Wilson Stallings: Megan is amazing. She is a really talented performer and she was a part of our puppeteer mentee program. She started off as a right hand of a puppet, and then when we developed Gabrielle [the puppet] and made her more of a presence, we wanted to have Megan take on that role. She is doing such a great job. Megan is the first Black woman performer on Sesame Street. We had a couple assist, but she is the first who [is] a main character. I think it's great. You can't be it if you can't see it. It's amazing that kids can see her and think 'Wow, that's something that I can actually do.' I'm really glad that she is a part of the core team.
Article continues below advertisement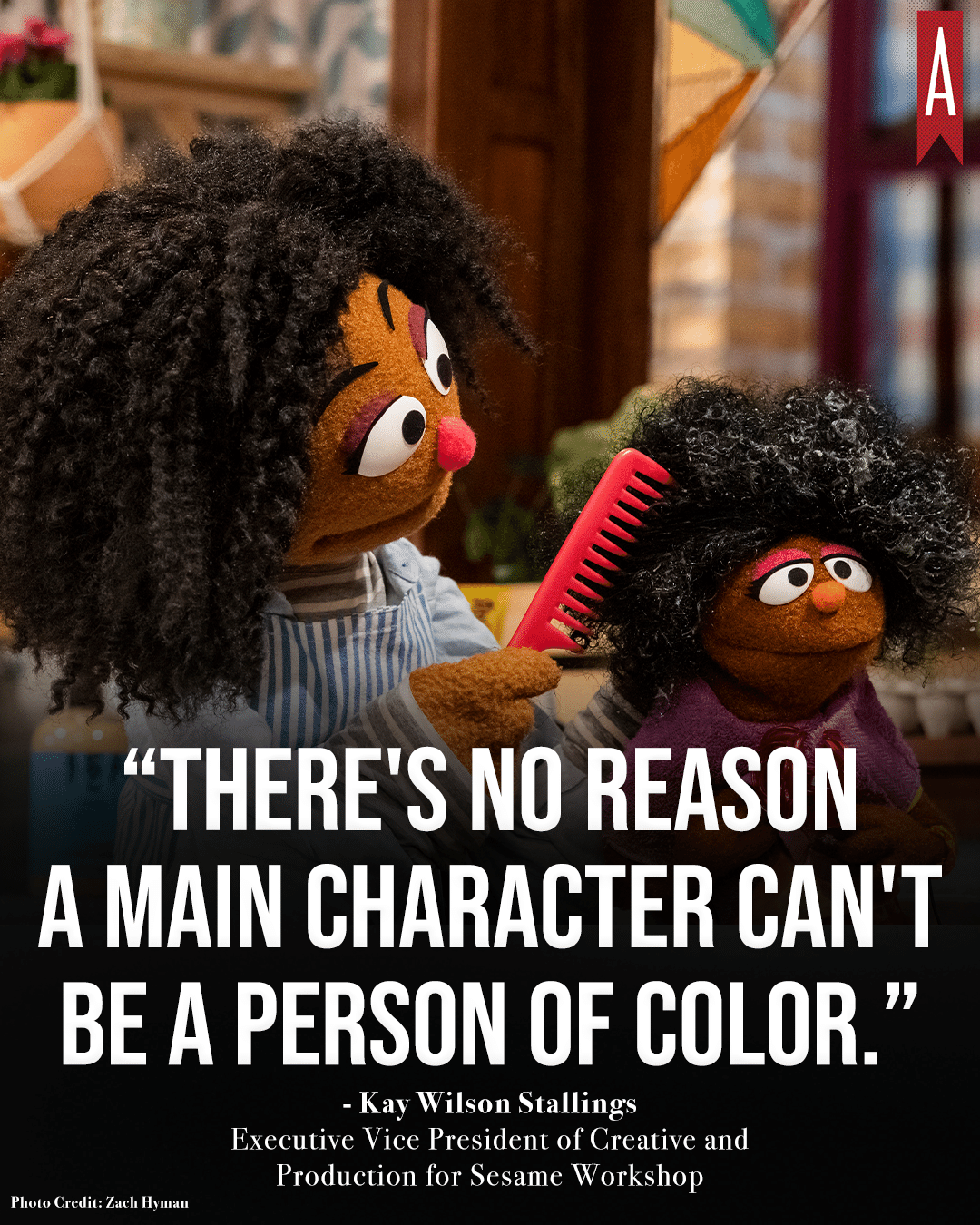 Her Agenda: How does having a Black executive change the perspective of a show?
Kay Wilson Stallings: With everything that happened after the murder of George Floyd, and everything that happened that summer, people are really taking notice. Companies across the country are establishing DEI offices and having employees go through training so that we can all become sensitive and aware of our blind spots.
Article continues below advertisement
I have been in this business for a really long time, and even before this awakening this country underwent, people would have to pitch their ideas to me. And, I would [decide] if we were going to move forward with it. There [were] times when white creative talents would pitch concepts to me and would [not] have a person of color. As I rose up in the ranks, I started seeing people bring [stories] where the protagonist was a person of color. People thought more closely about the characters they were presenting. There's no reason [a] main character can't be a person of color.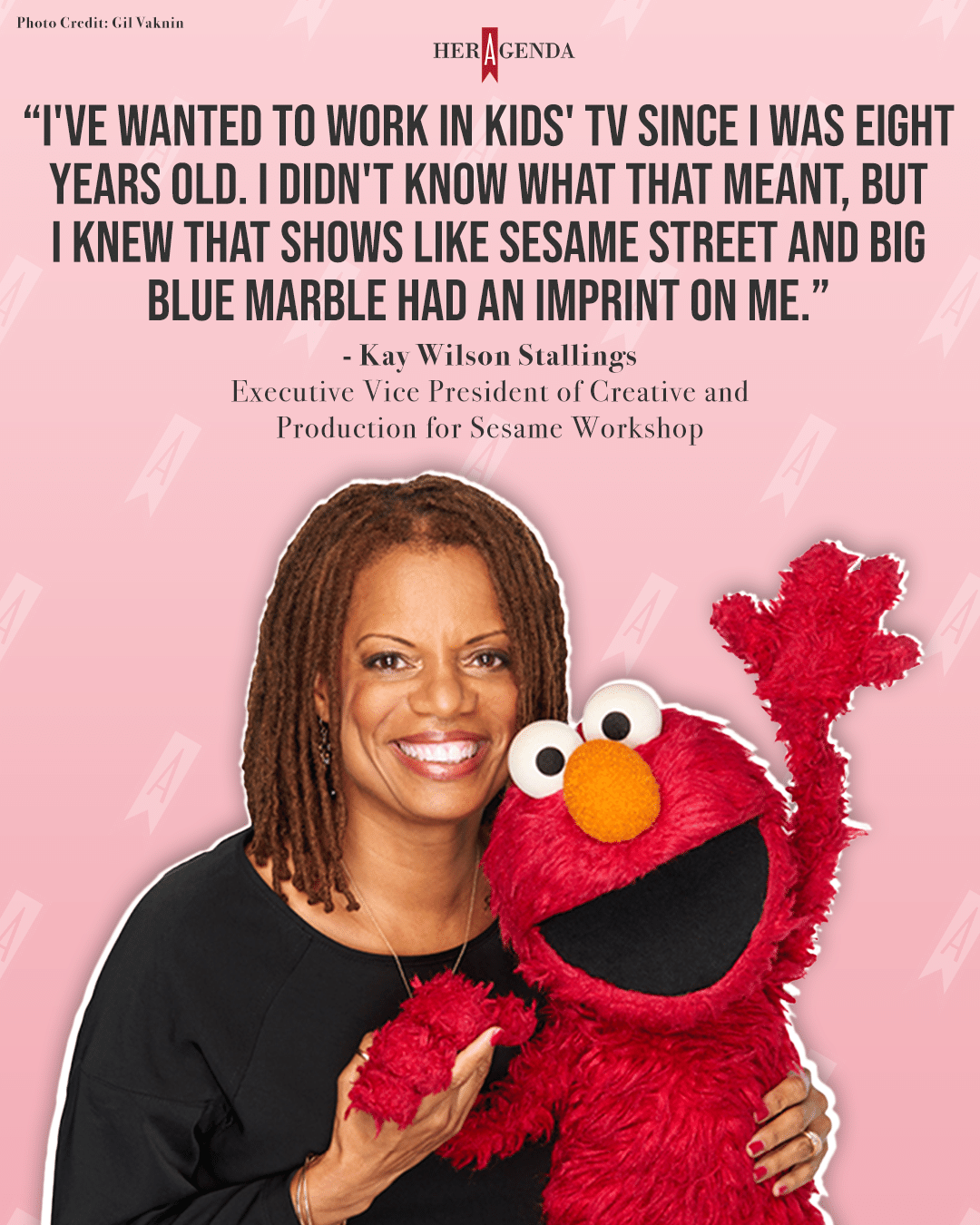 Article continues below advertisement
Her Agenda: What was your favorite show as a child and how do you think it shaped you?
Kay Wilson Stallings: Sesame Street was one of my favorite shows. I remember watching Sesame Street and I remember the opening scene where you see the kids on a playground. I was seeing Black and Brown kids, which I did not see on TV when I was growing up. I remember asking my mom, 'Where are they?' And, she [said] 'That's New York City.' And, I always thought 'Okay, I need to live in New York City someday.' There's something about the grittiness, feel, and texture that was so different from where I was living. I've wanted to work in kids' TV since I was eight years old. I didn't know what that meant, but I knew that shows like Sesame Street and Big Blue Marble had an imprint on me. I wanted to make something that had the same impact that [they] had on me. It is a dream come true.
[Editor's note: This interview has been edited for length and clarity.]