From the kitchen to The Food Network, Kelli Ferrell has developed a reputation for leading an enterprising life. Most notably, her Georgia-based restaurant business, Nana's Chicken-N-Waffles, is home to a stockpile of mouthwatering southern recipes, which includes: cajun shrimp po'boys, fried green tomatoes, beignets, and her signature Nana's warm banana bread. Cooking is her recipe for success, evidenced by her cookbook, Kooking With Kelli – a collection of soul-satisfying homemade dishes that require a short preparation time.
Known for her mouthwatering recipes, Kelli's imprint has been celebrated by The Own Network's "Food Fantasies", Good Morning America, and New York Fashion Week. In a food industry where only 20.2% of head chefs are women and 9.8% are Black, Kelli stands as a fierce anomaly, changing the norm one dish at a time. Kelli wants to show other women that they not only belong in the restaurant at the table, but as the owner.
Her Agenda recently spoke to Kelli about lessons in entrepreneurship, self-care, and being authentic in business.
Her Agenda: I see that you have a highly acclaimed restaurant, Nana's Chicken-N-Waffles, which serves Southern comfort food. Why was it important for you to focus on Southern food and your roots?
Kelli Ferrell: Honestly, that's what I was raised on so it was something that was near and dear to my heart. The menu [has] things that give you comfort, that make you feel like you're back home, or with your grandma or your mom. So that was my inspiration.
Her Agenda: You have a popular cookbook, Kooking with Kelli, and I noticed that you wanted to keep meals simple and quick to make. Why was that important for you to make sure that recipes were easy and accessible?
Article continues below advertisement
Kelli Ferrell: Honestly, because of lifestyle. I'm a mom of four daughters and I wanted to just do something that was fun, with pantry-friendly ingredients. Just really fun foods that don't incorporate too much time because we don't have a lot of time during our day. So just stuff that's quick and easy, but still fun and delicious.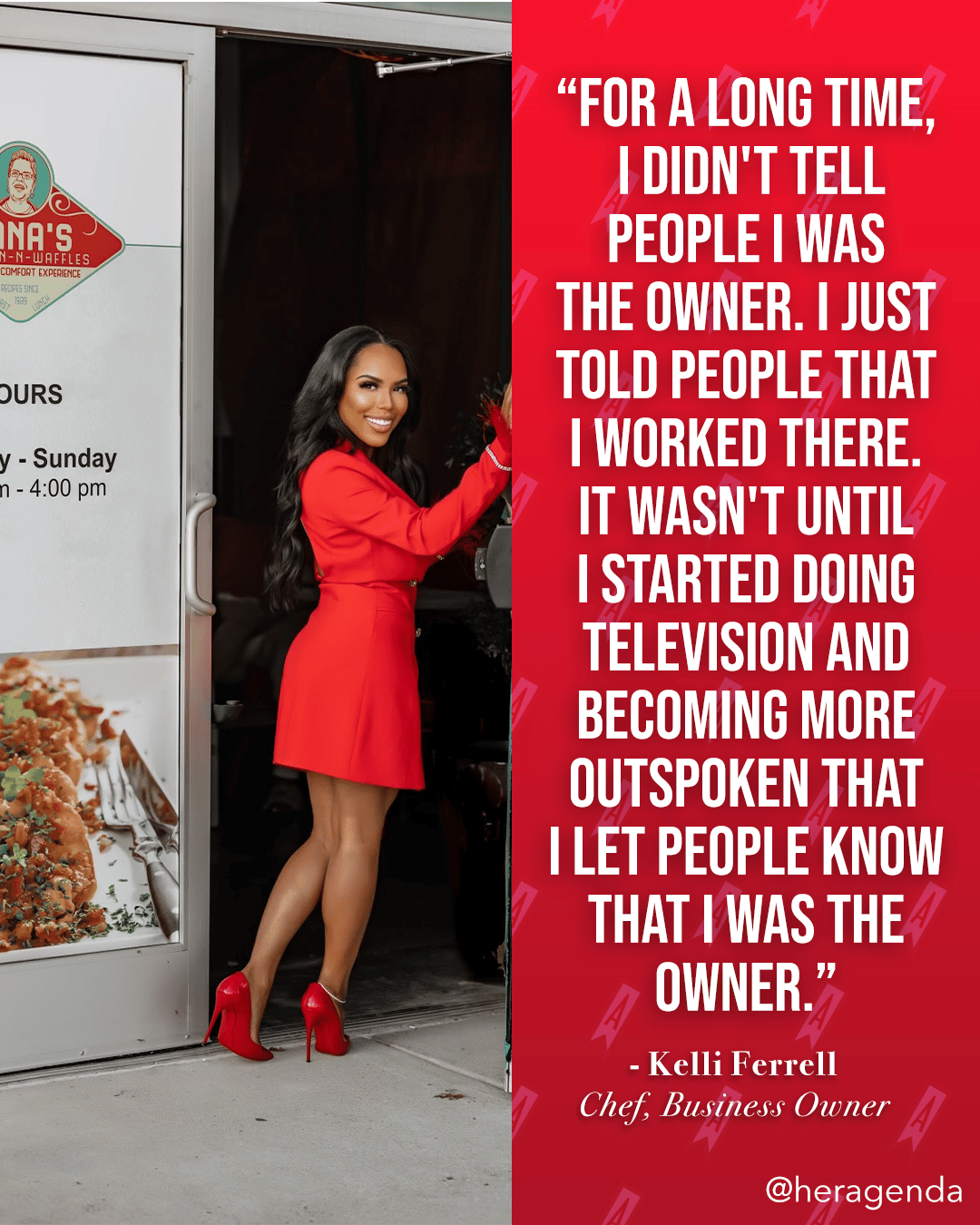 Article continues below advertisement
Her Agenda: As an entrepreneur, are there any mistakes that you made when you first started out that you wish you could redo?
Kelli Ferrell: Honestly, everything is a learning experience. You live and you learn. I wouldn't necessarily say mistakes. Learning and evolving as an entrepreneur is the only way. Whether it's working on a new project or working on other restaurants, [keep] evolving.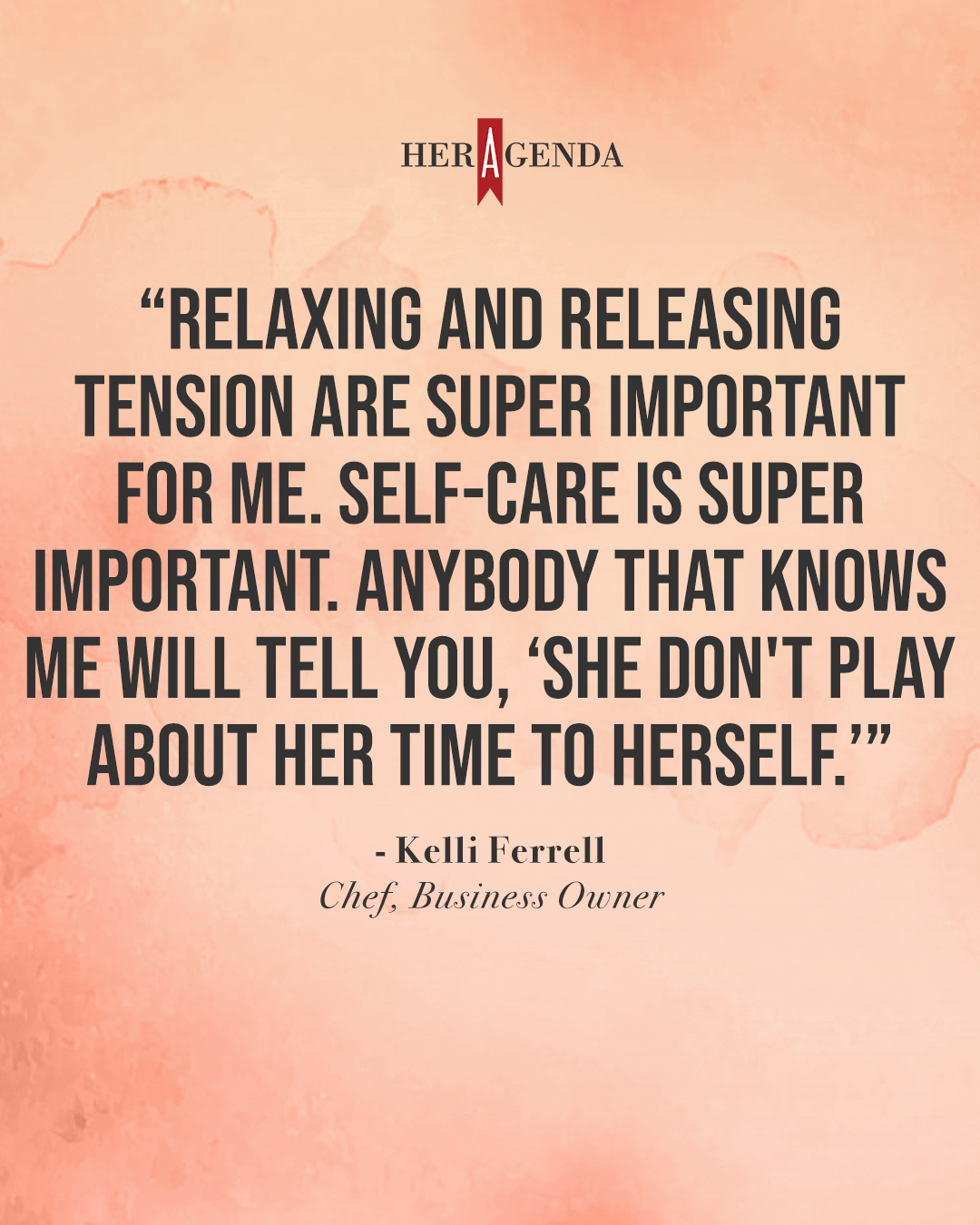 Article continues below advertisement
Her Agenda: Do you feel like you have to navigate being an entrepreneur or business owner differently as a Black woman?
Kelli Ferrell: Absolutely. When I first started the restaurant, one of my advisors was a white man. And when I told him about the concept, [he] was like, 'Oh my God, you want to close at four o'clock?' And then, 'Oh my goodness, you're just going to serve chicken and waffles?' Everything was like, no, no, no, no, no. I do feel like when I started seven years ago it was a male-dominated environment, so when they came in and saw this Black girl as an owner, they were kind of like, 'What?'
For a long time, I didn't tell people I was the owner. I just told people that I worked there. It wasn't until I started doing television and becoming more outspoken that I let people know that I was the owner. It makes me so excited now that I see so many other women growing and expanding in the food industry. I think that it's amazing what we're doing, and it gets me excited to see how we are.
Article continues below advertisement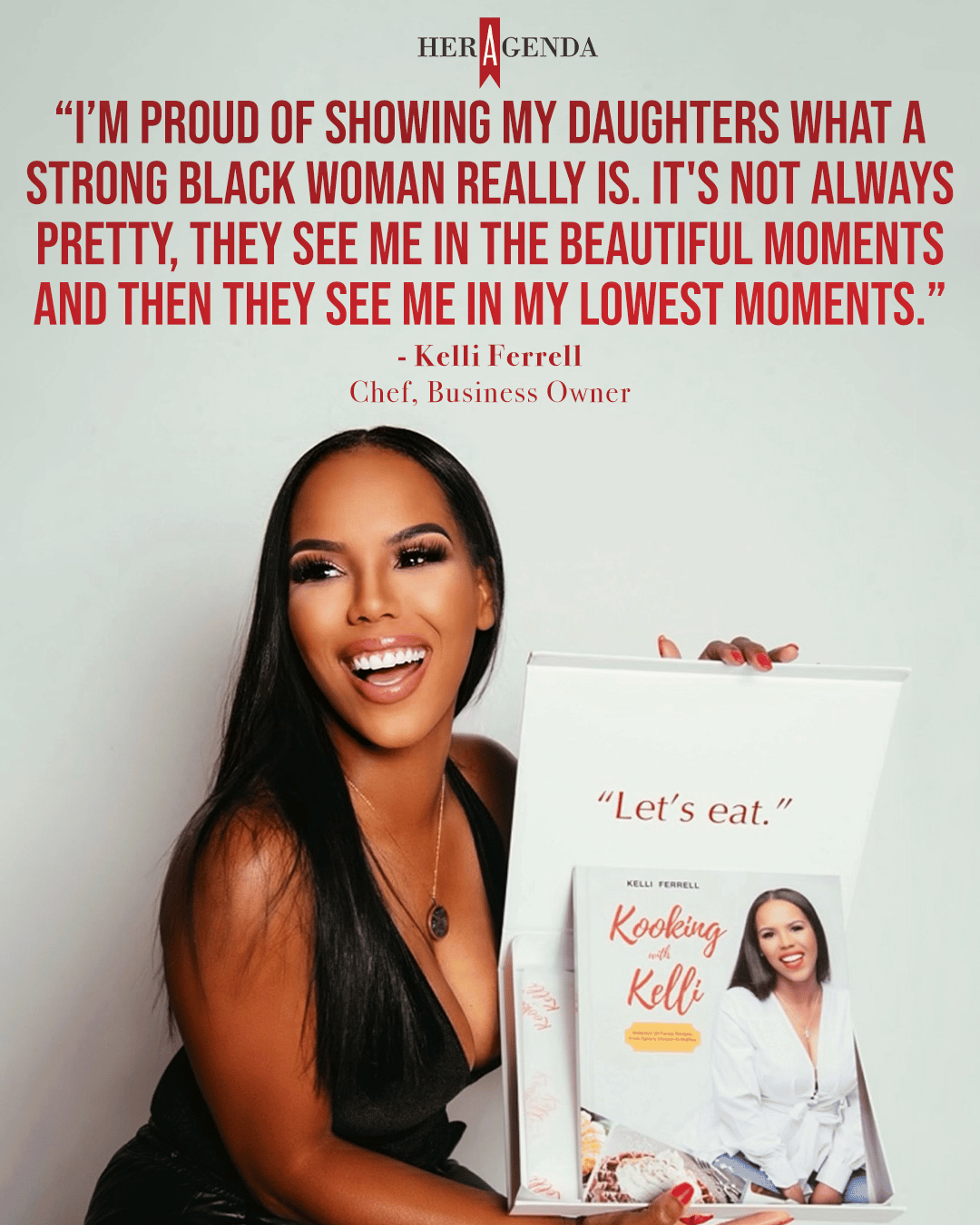 Her Agenda: How do you incorporate self-care into your schedule?
Kelli Ferrell: I go to the spa frequently for a full body or foot massage. And, I love Pilates. Relaxing and releasing tension are super important for me. Self-care is super important. Anybody that knows me will tell you, 'She don't play about her time to herself.' You need that reset moment to not only be a better mom, but a better person, a better leader, and a better business owner. It's super important to take care of yourself mentally, physically, and emotionally.
Article continues below advertisement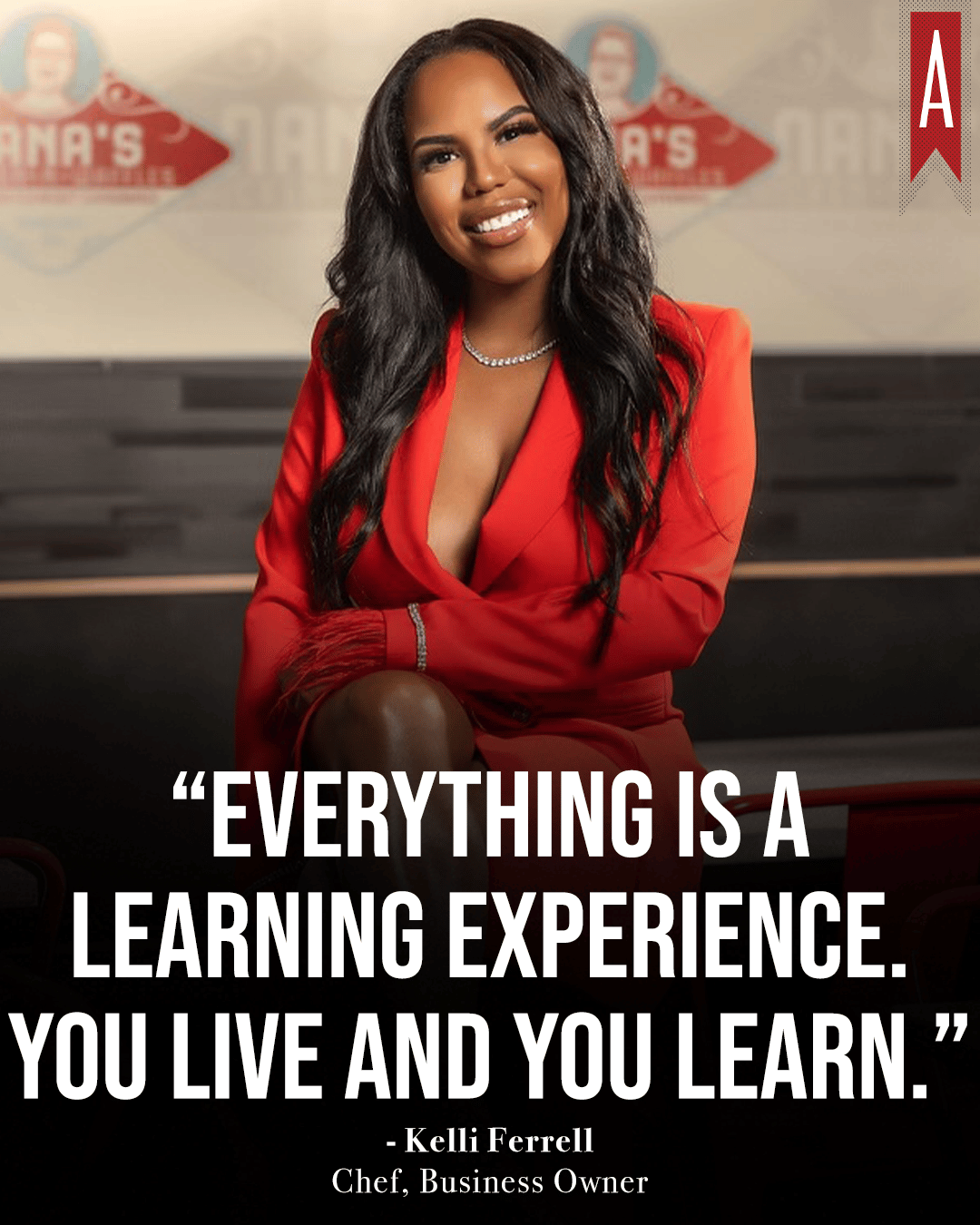 Her Agenda: When you reflect on all of your professional wins because you have accomplished so much, what are you most proud of?
Kelli Ferrell: Not giving up. All of those accomplishments are amazing, like being on television shows and in magazines. All that stuff is good. But, I think about the times when I struggled with, 'Is this the right thing to do or should I be doing this?'
Then [I'm proud of] showing my daughters what a strong Black woman really is. It's not always pretty, they see me in the beautiful moments and then they see me in my lowest moments. Just showing them makes me super proud.
[Editor's note: This interview has been edited for length and clarity.]