Konnie Kay Is Using Tech To Make Braiding Much Easier With The Launch Of Filters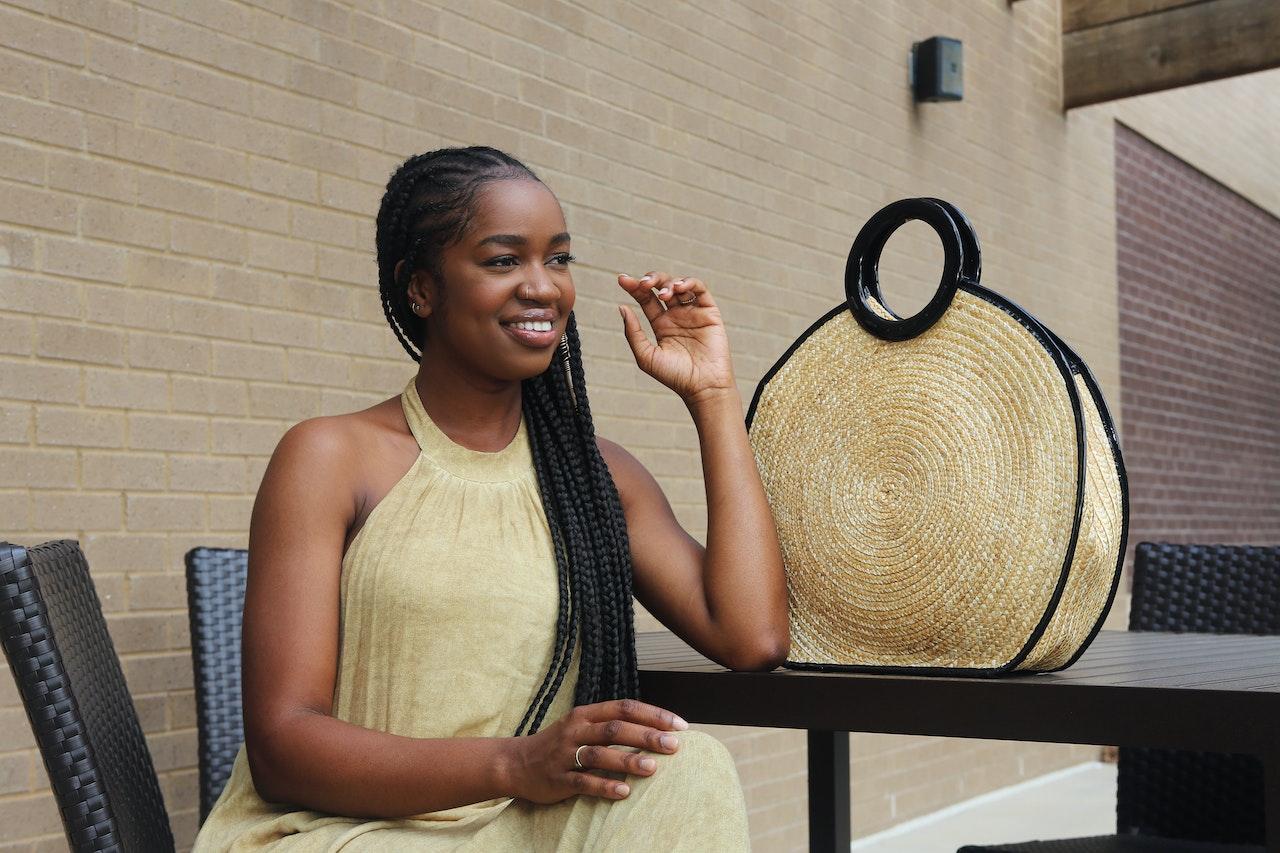 Cornrows, box braids, and other braided styles are beloved and worn by many women of color. Now, technology has been introduced to assist when getting their hair done: a braiding filter. Created by Konnie Kay, the "Braid" and "Middle-Part" filters are designed to help users part their hair evenly when doing a braiding style.
Konnie, who is a mechanical engineer, graduated in 2020 from the University of Missouri, Kansas City. Bringing her experience and tech-savvy way of solving problems as a full-time engineer at Honeywell, she decided to figure out how to merge her interests in engineering with creativity in the hairstyling space.
"It's been on the [TikTok] Effects House, [an augmented reality tool] where you can manage your filters. It's been viewed by over 367 million people, so that's pretty cool," she said.
Her Agenda talked more with Konnie about the creative genius behind both filters and her plans to do more with social and tech:
Article continues below advertisement
Her Agenda: How did you develop the idea for a braid filter? Is it trademarked or patented?
Konnie: It's not patented yet, but I'm working on it. The filters had been in my head for a year, but I just finally got [the idea] to try to learn how to make them last month. It took me a couple of days to figure out how to make the braid filter and upload on TikTok. I also do hair on the side on the weekends, and I'd struggle with getting the middle part right. [I'd say to myself] "What can I do to help myself?"
Her Agenda: Why did you believe TikTok was the right platform to launch the filter?
Konnie: Because I use TikTok the most! They'd have ads talking about how people can use it to upload any filter they want, [so I thought of] the accessibility of it. I kept seeing the ads about it. So I thought to myself, 'Maybe this would be the best avenue.'
Her Agenda: What was your initial reaction to finding out that many people have viewed or used the filter?
Konnie: Yeah, I thought it was pretty cool. I didn't know how far it would reach, even past the Black community. I only though Black people would be checking it out. But it's been a great mixture of different backgrounds and people using it. It's cool to see!
Her Agenda: What has been some feedback you've received?
Article continues below advertisement
Konnie: A lot of people have said that it has helped them get their middle part right! [Laughs]. Some people have been saying they use it every day.
Her Agenda: Any upcoming projects or future plans for designing more hair filters?
Konnie: Yes, I have a few that are already made. I'm working with two other women. We are working on creating an app. It will have a variety of different hair filters, hair-part filters, and hairstyling type of filters to help people. Right now, we're in the ideation stage of it and trying to figure out what's the best route to go about bringing this to light for creation.
Be sure to follow Konnie Kay on her Tik-Tok, @ksrysanthum to keep up with new filter releases, and check out the current braiding filters for yourself!