Lacking Motivation To Power Through? Remember Your 'Why'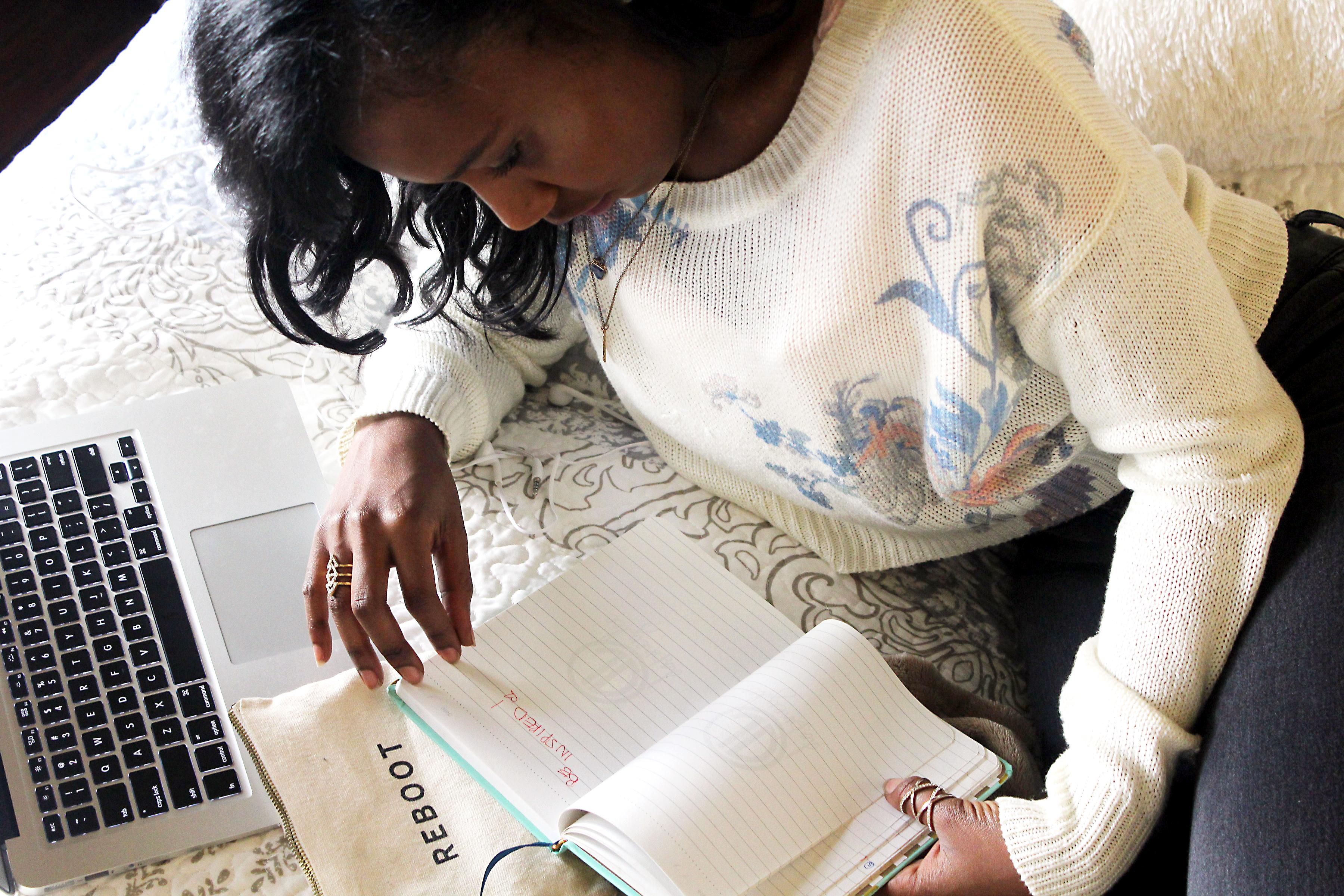 Sometimes hunting up the motivation to complete your tasks can be daunting. Finding the energy to power through the work effectively is just as important, and it's different for everyone. When was the last time you felt energized while working?
Personally, I get my energy from the momentum I build through my entrepreneurial journey. I attend a lot of networking events and panels filled with inspiration that motivates me to get to work. I want to be in the shoes of digital MVPs, media mavens, and heavy-hitters within the industry.
When it's time to sit down, roll up your sleeves, and get to work, let your determination and passion guide you. I know I can complete a task, but that motivation is the adrenaline needed to get the ball rolling. I also become energized when I set deadlines for myself. By setting deadlines, I can actually work on multiple projects and keep up a steady pace.
From small action items to meeting individuals who share a common ground, my energy rises. I am truly beginning to appreciate my creative process and entrepreneurial journey. Once you realize what your "why" is, you become confident in how things should be done. Essentially, the motivation to see brands and individuals influenced by my work energizes me. That's what my "why" is! Creating content that is meaningful and properly tells the story of how something can truly be effective fuels me.
Article continues below advertisement
Nothing is ever as easy as it seems, but the doesn't mean you can't do it. Once you believe you can do it and put forth genuine effort, anything is possible. Thanks to Mavenly + Co., I was able to find a new source of inspiration to power through the day's tasks. Listen to a podcast as soon as you wake up. Start your day off with momentum and power through your work. Hearing the stories and inspiring words of individuals who are making strides in their field can be extremely impactful.
One podcast in particular really resonated with me. Navigating the First Year of Entrepreneurship with Muse Monthly featured Christina Blok, the CEO and Creative Director of Muse Monthly. After quitting her job within the fast-paced fashion industry, Christina discussed the hardships faced within her first year of starting her subscription business. I, too, have quit my job, and often find myself under so much pressure to succeed within an entrepreneurial role. I've found that being an entrepreneur is as fast-paced as my marketing roles within tech.
Looking for exclusive access to career resources, inspiraiton from a supportive group of ambitious wome, and referrals? We created this community for YOU!
Article continues below advertisement

I appreciated the fact that I was not alone in my thoughts, and that there is a light at the end of the tunnel. The catch is, you must work incredibly hard to get there. Some mornings I would wake up and dread having to create a post or graphic to promote my business, but after hearing Christina's story, I stopped feeling sorry for myself. I had people that believed in my work and my business! I couldn't let them down. More importantly, I couldn't let myself down.
Article continues below advertisement
Sitting around waiting for better days was not going to happen. I had to make them happen! I have never felt more energized about my work than I do now. Meeting influencers and receiving positive feedback about my business keeps me from sleeping. I don't want to curl into a ball and cry in a corner anymore. In fact, I am prepared to face my challenges head on. If you fear your work and the idea of failing, remember to fail fast, recover even faster, and endure. Grow from your experiences and apply the lessons you have learned along the way. I strongly believe in taking initiative and risks in life.
You are bigger than your fears, and you are stronger than your greatest challenges. Whatever your method may be when it comes to navigating through your work, put your all into it. It is a reflection of who you are and the effort you put forth. And more importantly, work hard.
The next time you find it difficult to become fully engaged in your work, take a deep breath and let your "why" motivate you. It's deep within you and emerges when your faith is being tested. Sit down, roll up your sleeves, and get to work!