Sheryl Sandberg, Kerry Washington, Lena Dunham Illustrate Why Women Need To Keep Mentoring One Another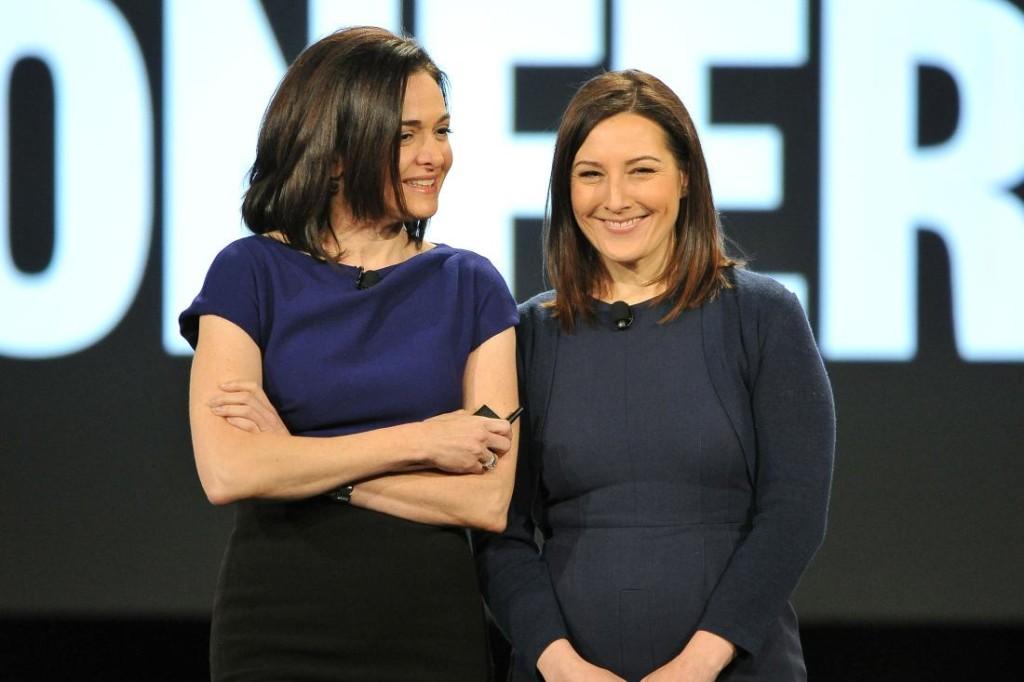 By
Eve Stern
Jun. 23 2016, Published 9:09 a.m. ET
Have you seen this GIF recently – what's not to love?
Woman after woman lifting each other up, it is a message both visually and cognitively everyone needs more of. Thanks to illustrator Libby Vanderploeg, it was the perfect way to celebrate International Women's Day this past March. This visual also embodies the spirit of Sheryl Sandberg's newest campaign #LeanInTogether.
After Sheryl Sandberg's initial hit with bestseller Lean In in 2013, she created a movement about what it means to advocate for yourself in the workplace and how the process can be shaped differently for each individual woman. In her 2014 follow-up text,Lean In for Graduates, she focused on issues more prominent for recent graduates and women of color. Yet, it was during this past Mother's Day, Sandberg's first one after the death of her husband, she acknowledged in a post on Facebook the preliminary limited view point of Lean In. After losing her husband and living life as a single mother, Sandberg then understood a new perspective on the challenges and barriers faced for women without partners.
Article continues below advertisement
Taking a new direction, Sandberg and her team now share the importance of mentorship among young women, relying on one another for support, advice, and leadership.
"Behind every successful woman, is another successful woman," she shares in a new PSA starring the likes of Kerry Washington, Serena Williams, Megyn Kelly, and more as seen below.
Article continues below advertisement
The campaign is focused solely on providing tools for women to help one another in every sense – whether that be personal or structural barriers that were not as addressed in the first book.
Now Sandberg has restructured her model, sharing helpful guides, social circles, and a huge dose of inspiration. #LeanInTogether provides specific mechanisms for how to act as a better ally in the workplace, become a mentor, sign up to be a positive peer, and even learn how to be a role model for young girls.
Sandberg tackles social change through collective power and unity, working to bridge gaps that remained after her first book. The new model also creates future cyclical generations of young women who can understand and watch the beauty of peer mentoring relationships in action.
"When we interrupt the interrupter and get more women to the table and get more women's voices heard, we are both working on the individual problem and the structural problem," says Sandberg in an interview with TIME.
"Every time we get a woman into a senior job, we know we are more likely to get better policies." Instead of encouraging women to be there best individual self, the movement builds on the idea that we can not advance as women unless we help each other up first.
Because building her own slogan and culture wide reference were not enough, Sandberg's new campaign and mission proves there are always ways to evolve, improve, and bring everyone to the table – and still leave room for more.