Learn How To Utilize The Words Yes, No and Maybe To Benefit Yourself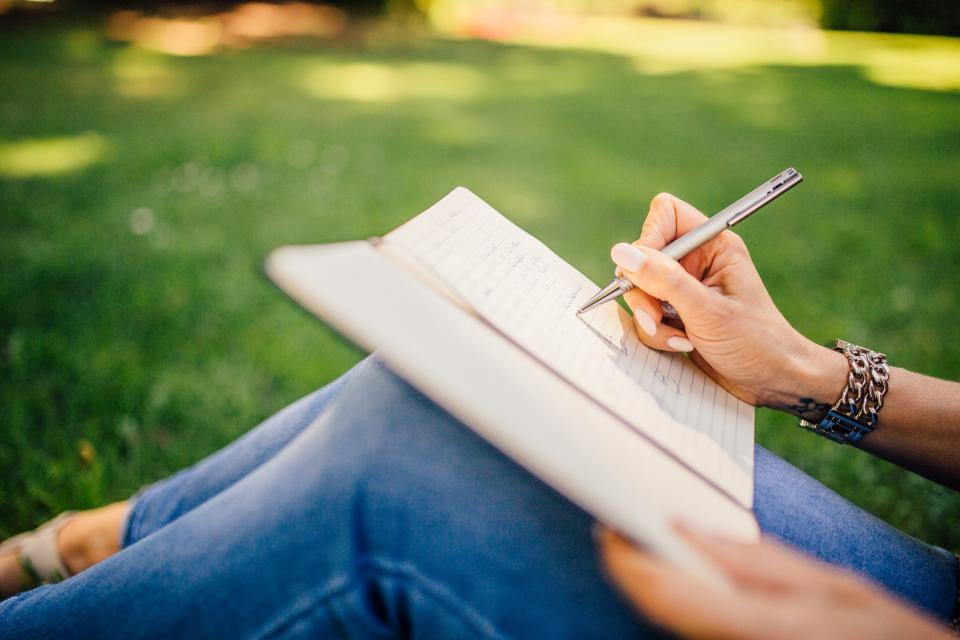 Through a variety of readings and a lot of time on Pinterest, I've noticed that there is a fair amount of advice floating around the world about these three small words that carry large impact: YES, NO, MAYBE.
Say YES, and you'll figure it out afterwards. –Tina Fey, comedic genius 1
YES, please! – Amy Poehler, comedic genius 2
If it isn't a clear YES, then it's a clear NO. – Greg McKeown author of must read Essentialism
Learn to say NO without explaining yourself. –Pinterest wisdom
Don't say MAYBE, if you want to say NO. – Pinterest wisdom
So, what's a person to do when they're faced with a question that requires one of these answers?
Don't be afraid to use any of them. Embrace your decision or indecision.
People enjoy a strong NO over a shaky YES. If you can't commit fully to an experience then don't commit. Just say NO! Everyone involved would rather you walk away than to have you as a team member who performs lackluster work or is never able to be present.
MAYBE, gives you the opportunity to do some research. MAYBE is simply a NO for now. Make sure you take the time to look into the opportunity and get any relevant questions answered prior to following-up with your decision.
Learn how to say NO/MAYBE without actually saying it. Greg McKeown and Julie de Azevedo Hanks provide some great options:
"I'm not able to commit to that right now."
"I really appreciate you asking me, but I can't do it."
"I'm going to say no for now; I'll let you know if something changes."
"No, I can't do that, but here's what I can do…"
"I just don't have time right now."
"Let me check my calendar and get back to you."
"Yes, what should I deprioritize?"
"I can't do it, but [insert name] might be interested."
"Right now, I have to say no but please keep me in mind for future opportunities."
"Let's set up a time to chat about it. I'd like to learn more."
"What do you think I can add to this experience?"
Article continues below advertisement
NO is a complete sentence but it can still be a hard word to muster up the courage to say especially in a professional setting and when working with peers/friends. The options above have come in handy for me when I'm deciding amongst positive options coming across my desk and filling up my inbox.
I'm a firm believer that if you say NO to a positive opportunity in a timely, polite, and open manner that the opportunity at hand, should you ever want it again, will be an option for you later in life.
NO means NO! Once it's said then the conversation or interaction is over. The only person who can reopen the discussion is you. Anyone pushing past that point is seeking control over you and that is wrong. Do your best to exit stage left.
Think about your limits prior to saying YES or NO. In fact, just take a breath before you rattle off an answer.
What will I have to say NO to in order to say YES to this?
What am I actually saying YES to?
Is this helping me become my ideal self?
When it came to good things in life, I used to be the person who was the first to say YES to everything. I was afraid to say NO because of what others would think of me and the dreaded FOMO. However, as I've become more self-aware and arrived at the conclusion that I can't actually do everything and neither do I want to, I can say NO with full confidence. It's okay to say NO and things work out the way they're supposed to. A halfhearted YES hurts me and others around me more than saying NO ever will.
If you want to say YES, say YES.
If you want to say NO, say NO.
If you need a little time, say MAYBE.
Just know that the ball is in your court and you owe it to yourself to be honest about what can or can't fit onto the pages of your planner.