Learning How To Effectively Articulate Your Dream and Dilemma Is The Fastest Way To Your Next Job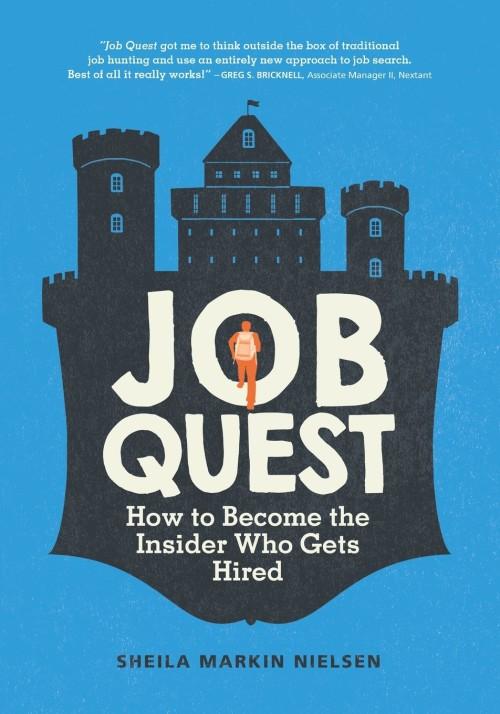 "Have you heard of any jobs?" Most job seekers think that networking consists of asking everyone they know, "Have you heard of any jobs?" If you have ever been asked that question, you probably already know that is not a great way to actually find jobs. All too often you have not heard about a job that needs to be filled. The conversation you have with that job seeker will be very short. "No, I haven't heard of anything but if I do I will be sure to contact you." End of discussion. Dead end.
It's a dead end conversation because it is too short and not informative enough.
What should you do to have a more productive interpersonal job search?
First, have long, gossipy, rumor -filled conversations so that you can learn important information:
Who has heard that someone is leaving? Why and when?
Market intel—where the work is: which places are busy, active and growing?
What is the culture of the workplace—where are people happy to go to work every day?
Second, create an authentic relationship with the person you are talking with because that can lead to greater opportunity. You need to meet in-person to do that.
Friendship is valuable when you are looking for work, because someone who knows and likes you can open more doors for you.
Trust is created in-person and is very important. If a workplace trusts a person and you are recommended by that person, your chances to get an interview go up.
In short, to find your way to a job or opportunity you need to meet in-person with people in the right realm and have a series of vetting sessions where you brainstorm together.
Article continues below advertisement
What should you talk about if you are not talking about jobs?
Tell everyone your dream and dilemma:
Your dream is your goal. Your dilemma is the obstacle to your goal.
"My dream is to work in the not-for-profit world, but I don't know anyone doing that kind of work."
"My dream is to find an exciting start-up where I could work as a programmer, but I don't know how to find any start-ups."
"I would love to work for a global PR company doing digital work, but how do I get my foot in the door?"
When you tell people your dream and your dilemma, they jump in to help you solve your problem by brainstorming with you. That is the conversation you want to have with anyone even tangentially connected to the realm where you seek work. When you get people to think along with you, share their information and on-the-ground knowledge with you, you also get further in the process of creating relationships and trust. This turns out to be the golden road to becoming the insider who gets hired.
Article continues below advertisement
Telling everyone your dream and dilemma means you come to the vetting meeting prepared. Be ready to talk about what you are seeking (your goals), and where you fit into the market (your skills). Bring two starter lists. One list is people doing the work you would like to be doing and the other is places where your skills should make you welcome. This will be the focus of your conversation.
Articulating your dream can take some work. What is your dream? What do you want to do in your life? Think about your natural talents or aptitudes and your strong interests. The intersection of your aptitudes and interests will usually point the way to a dream that fits you. Also think about whether there is a market for your dream and the skills you need to have to be valuable in that market. If you do not yet have the right skills, be ready to pursue those credentials.
Most dilemmas have to do with a lack of connection into the realm you are trying to access. The solution to that dilemma is usually 'rapid relationship and trust building.'
Relationship building is about creating alliances with people in the industry you are trying to enter. Generosity to others in the field can help people get to know you in a positive light. Altruistic engagement is very valuable for a job search. Whether it is volunteering to help, sharing information, connecting people who might like to know each other, the more you give the more you usually get, especially if you give without an expectation of return.
Articulating your dream and dilemma is the fastest way to your next job.