Lena Dunham Shares The One Word She's Using On Everyone This Year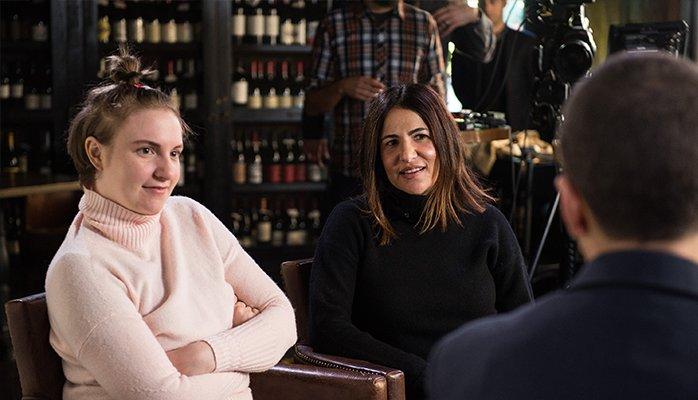 In the world of career advice, there's a new voice entering the field – Lena Dunham.
Dunham is the star of HBO's Girls and has been pushing boundaries not just with her show, but through other mediums as well. Her memoir, Not That Kind of Girl was a honest and raw account of lessons she learned as a young woman. She also launched a feminist newsletter, Lenny with Girls producer, Jenni Konner. They utilize the letter to start dialogues on different issues, including Jennifer Lawrence's essay on the wage gap in Hollywood. Dunham's latest endeavor is joining the world of LinkedIn where she is creating a platform and discussing all things career related.
"A delightful cocktail of self-doubt blended with the need for constant approval had me convinced that "yes" was the key to my like-ability. Without 'yes' what did I have to offer? And so I sprinkled it liberally, and as my obligations built up, so did my resentments, so did my feelings of inadequacy."
She further writes that while yes culture can be well intentional, there's another word we should add to our lexis.
"A well-timed yes can expand our world in beautiful and unexpected ways. But I am writing now to espouse the power of another simple word: no."
In an interview with LinkedIn Pulse, Dunham and Konner discuss their projects and business aims, stating
"We'd be lying if we said we didn't want to have a financially solvent company and be comfortable, and be able to go to dinner when you want and give to charity when you want and [we] think that's an ambition and a desire that women have historically repressed but we're okay saying that we're really trying to build something here."
Article continues below advertisement
To read more of Dunham's essay, you can follow her on LinkedIn for more career insights.