Level Founders Nikoa Milton And Jenny Tolan Talk Building Cross-Racial Connections For Women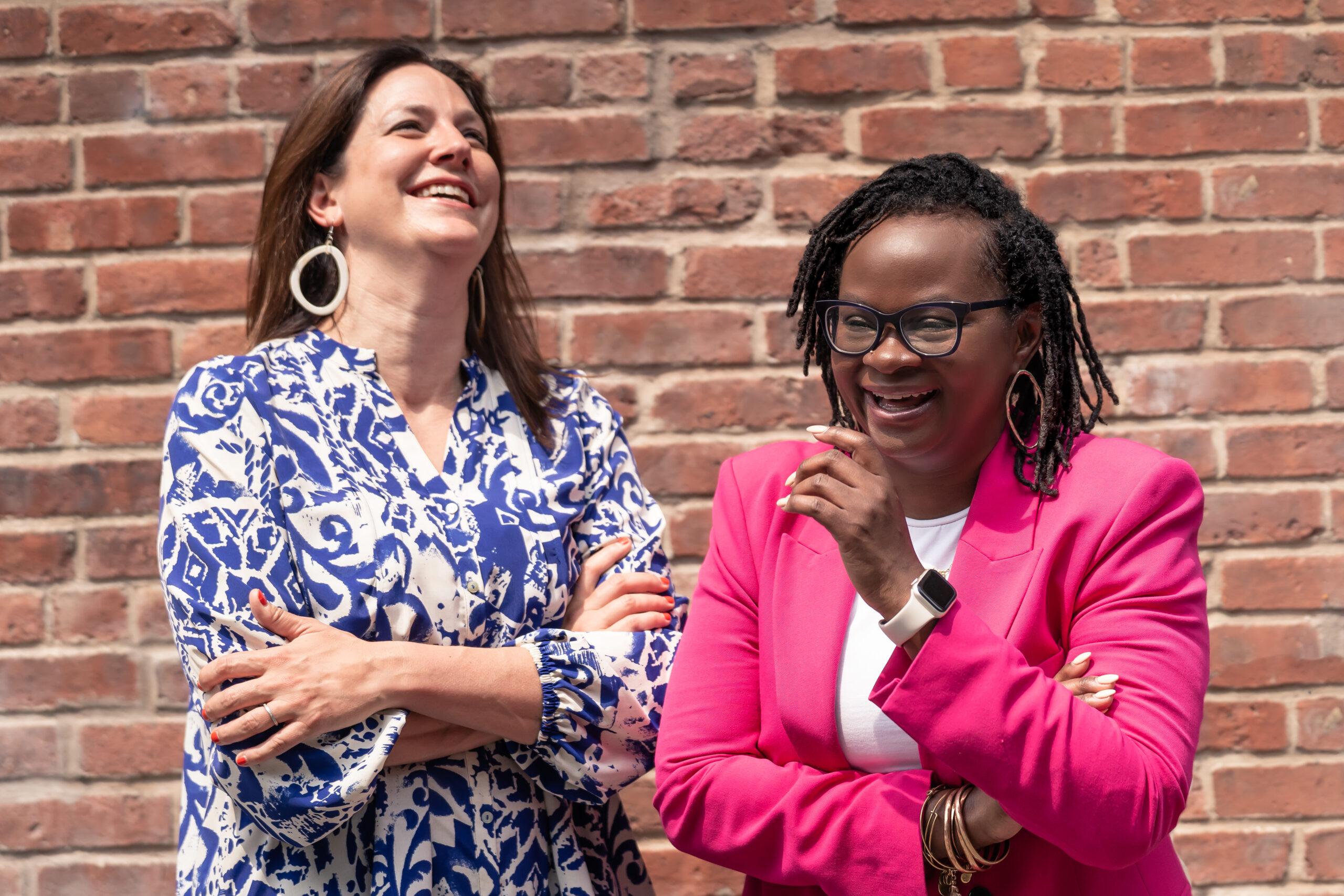 When Jenny Tolan was attending Columbia Business School in 2012, she was often a few minutes behind and clearly had a lot of things going on when she stumbled into class. Her classmate Nikoa Milton, always on time and prepared for the session, started shooting her messages to remind her to leave for class. About seven years later, the pair of friends teamed up to build Level, a multiracial network for women to build professional and personal relationships.
They didn't know upon meeting that they were going to go into business together. On the contrary, when they graduated in 2014, they went to do very different things in the corporate world. Tolan worked for various places like the Peace Corps and Teach for America before taking up a long-term position with Google, while Milton went into commercial real estate and finance after school.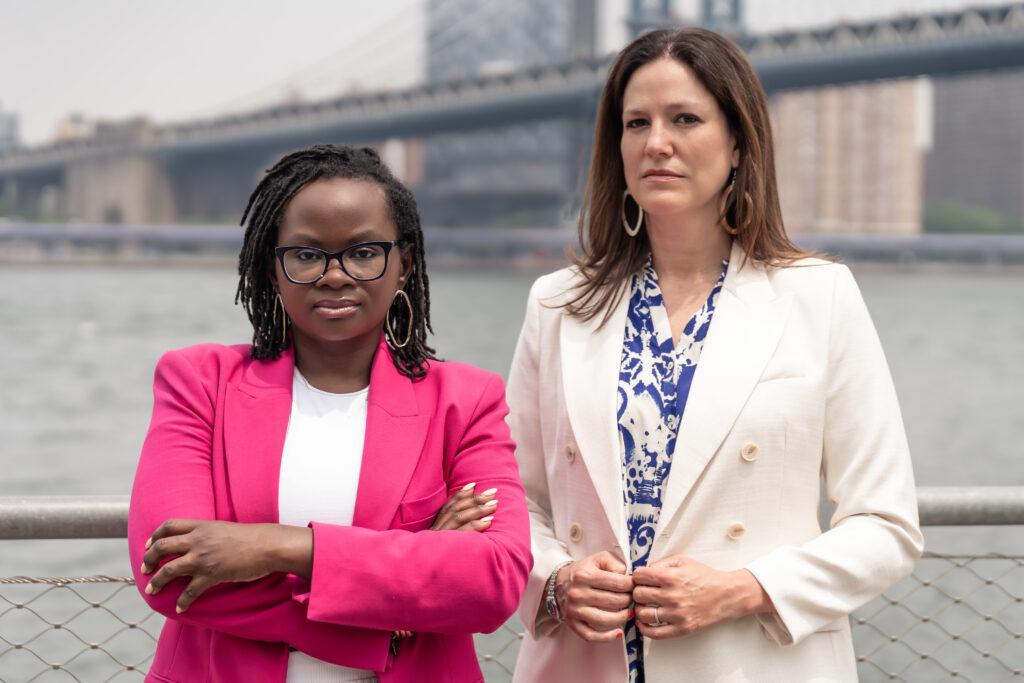 Article continues below advertisement
The idea for starting Level came from Tolan but was adjusted by Milton to become the company it is today. After being stuck in rooms that all looked the same—White and male-dominated—Tolan called her friend Milton up to talk about building a professional network that was truly multiracial.
"Being in commercial real estate and finance, I was connected mostly to and surrounded by White people in the professional sphere," she said. "That's why I said in order to do this, we needed to build a network that takes meaningful action."
Helping To Fill The Gap
That's how Level became a multiracial network that was also a fund for Black women entrepreneurs. According to Level's website, their vision is that by working together toward the common goal of racial equity, they can both serve the cause and build authentic cross-racial relationships, "leading to a unique and robust network of women."
"We're trying to do three things here," Tolan said. "We're trying to create a professional network for women, we're trying to educate and help Black women find investors for their businesses, and we're trying to create cross-racial friendships."
Article continues below advertisement
The racial wealth gap is what keeps Black women from finding the type of investing that their businesses need to get started. According to Level, Black women start businesses at three times the rate of other women, but have received less than 0.35% of all venture funding. Furthermore, Black women are put in the position to be discriminated against at work.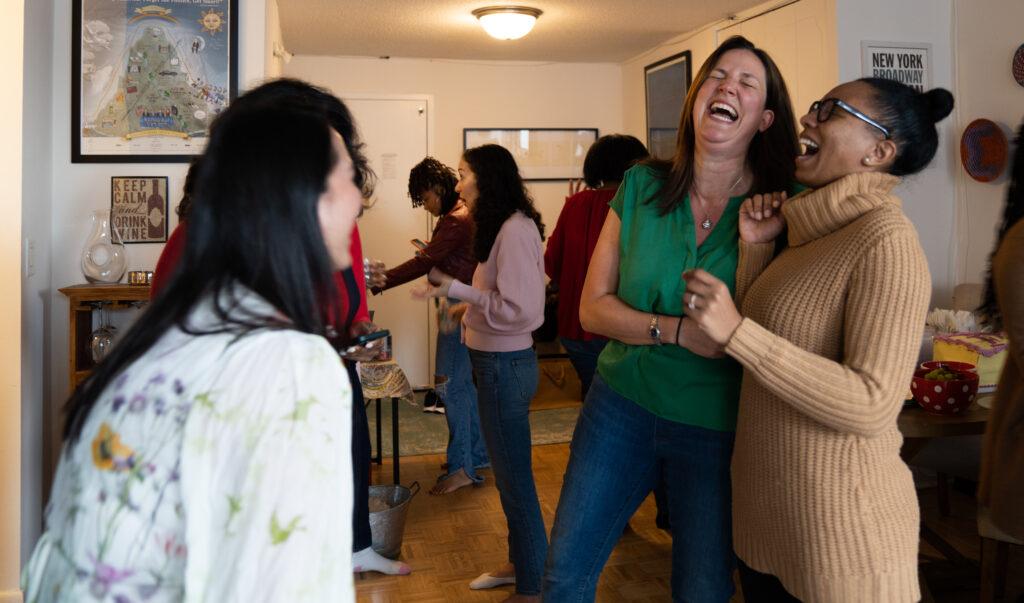 Article continues below advertisement
"I was so burnt out of my corporate job partly due to some of the racism I had received over the years," Milton said. "I was at the end of some disgusting comments and situations."
The wealth gap was even represented in Milton and Tolan's role as founders. Milton, while not completely happy with it, had a stable job in the corporate world, so leaving it and putting up money to start a company without salary was not something that she was financially willing to do. Due to Tolan's inheritance, she was able to work without a salary for a while and help with some of the startup costs. The company also has received some outside capital to help get started.
"I was in a privileged position because my grandfather was able to start a successful business a long time ago," Tolan said. "My mother was able to inherit that money and then I was able to inherit that money. Nikoa's grandfather would not have been able to do that over 50 years ago, which just further iterates how present and historically relevant the wealth gap is."
Article continues below advertisement
Expanding The Vision
When it comes to company growth, Tolan and Milton are ready to expand. They're currently looking for more investors in order to expand their offerings and expand geographically. In addition to that, they want to put more money into Black women businesses. Since its launch in 2019, they have raised more than $500,000 for Black women entrepreneurs.
When it comes to their foundational 10-week course offering Women's Equity Circle, people can expect to learn about the wealth gap and how to invest in Black women in a room of diverse investors that includes 50% Black participation. Those who take the course will walk away with a new understanding about the economic disparities Black women face and learn more about angel investing, while hopefully making some real friendships in the process.
These two women were indeed able to find fulfillment together not only professionally, but simply as friends. "I want my child to be friends with Nikoa's child," Tolan said. "That's why the company isn't just about building a professional network, but building cross-racial friendships with women that you feel you can just call up."
You can see that the pair's relationship runs way deeper than work. It's not only their differences that make their relationship prosper, but their similarities, too. Even at the end of the conversation, both women talked about how they had been streaming Beyoncé all weekend. While Milton is a "Church Girl" fan and Tolan is still streaming "Love on Top," the pair are on the same page about where this is all going: filling more professional spaces with friendship bonds like theirs.