Link List: Stories From Around The Web To Add To Your Reading Agenda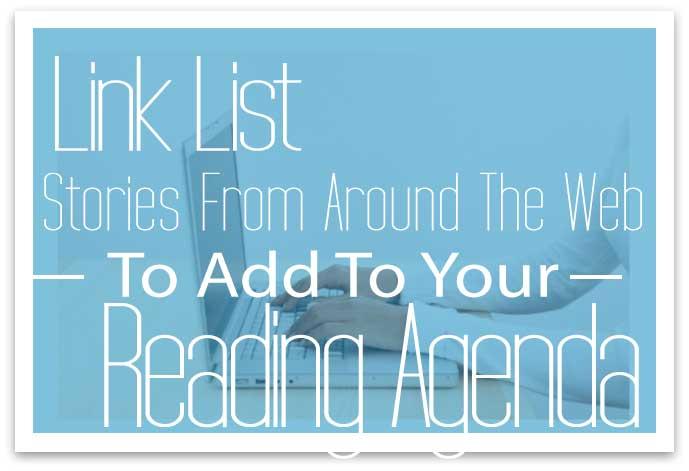 At a time when more females are embarking on, and staying with, careers that are fulfilling and personally relevant—that is, for rewards other than simply money—I'm seeing so many of them inextricably, and all-consumingly, link their professional success with self-worth. This can be both empowering and dangerous.
I am guilty of this. In times of personal reflection and conversations with other, equally ambitious millennials, there's a pervasive master narrative that we're all only as good as our last internship/job/gig/byline/project/etc. Everyone is proud of their accomplishments, and everyone should be ambitious and striving for more, but this article was really a wake up call in the kindest way, reminding me that equating my professional success with my personal worth is not always the best thing. Not only could it make me more hesitant to try for new, ambitious opportunities, but it can be very devastating.
Peacock – don't give people the option not to see you or hear your message
Wow. I mean really. When I read this gem, I created an instagram picture of the quotation and tore my roommate away from whatever she was watching on Netflix to share this with her. As capable, savvy businesswomen in increasingly competitive markets, it's incumbent upon us all to be our own best advocates.
Confront: You need to be ready to call someone out. If somebody is bullshitting you, tell them. They need to hear it.
Article continues below advertisement
Yet another in a series of great wake-up calls. How often do we avoid awkward moments in the workplace? In the classroom? In our personal lives? Obviously, it's not always advantageous to be hyper agressive and confrontational (especially with that timid client or crabby professor!), but as our own best advocates, we need to be ready to call people out, demand the best, and maybe even take it to the mattresses.
If you can't discuss a failure or mistake, the recruiter might conclude that you don't possess the depth of experience necessary to do the job. The recruiter is not looking for perfection. He or she is trying better to understand your level of responsibility, your decision-making process, and your ability to recover from a mistake, as well as what you learned from the experience and if you can take responsibility for your mistakes.
…Because there's no such thing as being too prepared for an interview. We're all driven women that don't wait for opportunities to arrive at our stoop, we seek them out! This fresh list of interview tips keeps you at the ready for whenever or however you need to sell your in-office worth.