Lizzo Speaks On Self Love And Preserving Black Culture In Her Recent Ted Talk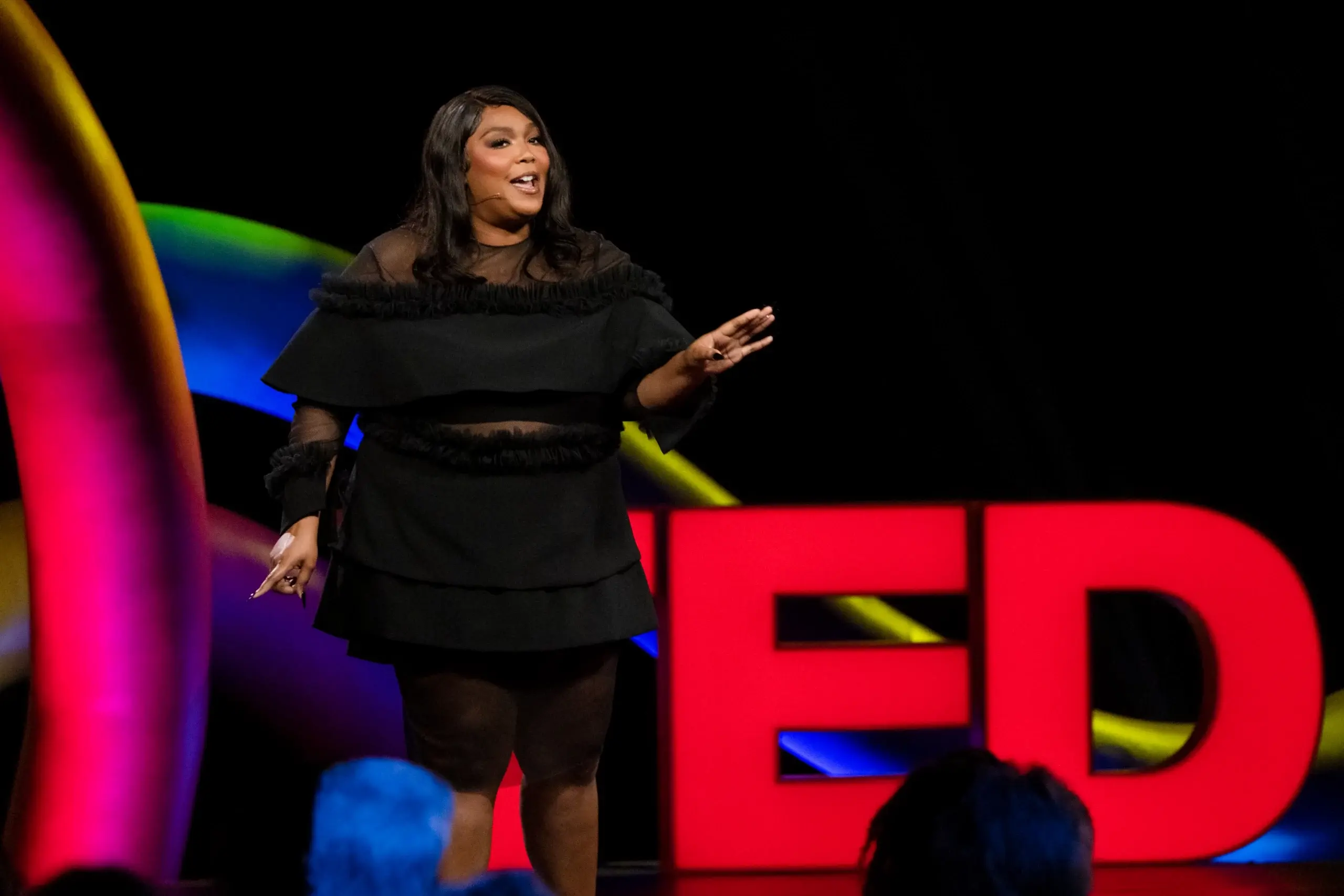 YouTuber Mediocre Tutorials and Reviews criticized Lizzo's recent Ted Talk on the Black history of twerking. He claims twerking's brand allows Black women to be "seen as more of a sexual object as opposed to someone whose mind and intellect that you can respect." His opinion on the Ted Talk speaks to society's habit of taking attributes rooted in Black culture and misunderstanding its historical breakdown. Lizzo reminds us that Black people have always been the blueprint. That alone should liberate us.
Creators Seldom Give Credit Where Credit Is Due
When culturally specific dance moves make it to mainstream audiences, people seldom take time to acknowledge its origins. Justin Bieber's 2015 "Sorry" music video featured New Zealand based choreographer Paris Goebal performing Jamaican dancehall moves. She danced alongside other non-Black dancers in the video. Both Bieber and Goebal received lots of praise for the success of this video, but they failed to acknowledge the roots of this dance style. Dancehall came from Kingston, Jamaica in the 1940s as a way to challenge socialism under the rule of the Prime Minister Michael Manley. With ties to such a liberating history, they should have taken more time to acknowledge its importance.
Madonna claimed the throne for pioneering voguing with the release of her 1990 music video "Vogue." Voguing roots from the Black LGBTQ+ community, dating back to the late 1980s in Harlem, NY. Madonna frequented the ballroom halls where this took place. With the help of choreographers Jose Gutierez Xtravaganza and Luis Xtravaganza, she used "Vogue" to highlight the dance form. However, as the song was popularized the connection between voguing and Madonna increased. Madonna served as the face of voguing with many individuals following her lead. This erased an already marginalized community from the history of a dance they created.
Article continues below advertisement
Appropriation Leads To Perpetuations Of False Narratives
It's not just about appropriating sacred, culturally specific dance styles. It's also about adding to the negative views society may already have. Lizzo pinpoints 2013 as the time the world learned about twerking. This year, Miley Cyrus decided to dance on Robin Thicke during their VMA performance of "Blurred Lines." "The media described twerking, as [she] quote[s], 'disturbing and disgusting.' Critics blasted twerking as something that was exploiting and oversexualizing young women. Once mainstream, twerking was misunderstood and taken out of context." Cyrus became the face of twerking and the criticism she received perpetuated the negative light casted on upon it.
Article continues below advertisement
This dissemination on the Ted Talk stage legitimizes twerking. Lizzo highlights its parallel to the West African Mapouka dance, its Southern Black American roots sprouted from hip-hop culture and Beyoncé once naming it the "uh-oh" dance after performing it in her 2003 "Crazy In Love" music video. She also explains how twerking allows her to love the parts of her body the world taught her to hate.
Article continues below advertisement
At The End Of The Day, Black Culture Is The Blueprint
Lizzo is "not trying to gatekeep, but [she's] definitely trying to let you know who built the damn gate." Twerking, dance hall and voguing all root from liberation with limited defense on its actual history. Lizzo's Ted Talk enhances the archival content aimed to preserve cultures that pioneered some of today's most favorable dance styles.