Lori Lightfoot Is A Black, Gay Woman And Chicago's New Mayor
The third most populous city elected its first Black woman and openly gay mayor.
As reported by The Associated Press, The Windy City overwhelmingly voted for first-time mayoral candidate and former federal prosecutor, Lori Lightfoot. With little political experience but an anti-machine message, she won convincingly against long-time, former City Council member, Toni Preckwinkle, who also serves concurrent roles with the Cook County Board of Commissioners and the Cook County Democratic Party.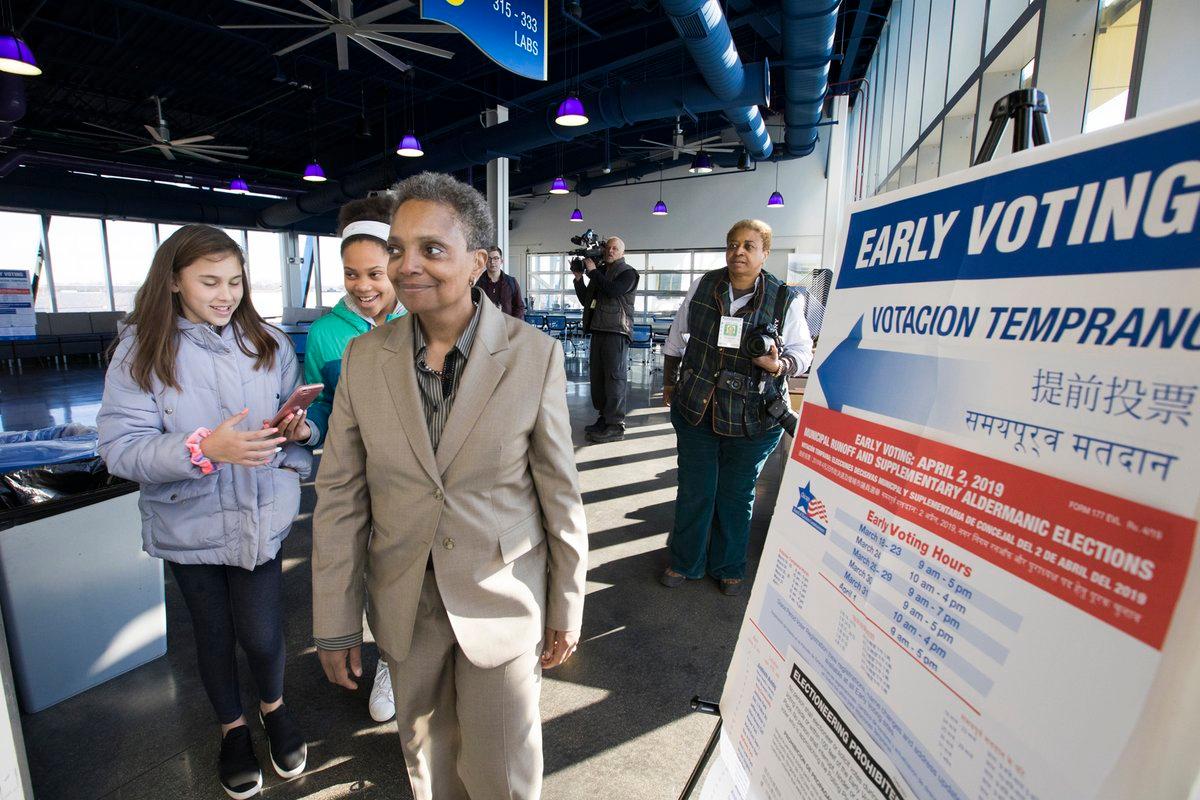 A Historic Race
Regardless of the outcome, the winner of the mayoral race would represent a historic change. Lightfoot and Preckwinkle were the last Black women standing following the runoff election held on April 2. In the initial election, which saw a historic fourteen candidates, no one received a majority of the votes. With over two million residents, Chicago, Illinois not only elected a Black woman; it is now the first major U.S. to elect an openly gay mayor.
Article continues below advertisement
Her Personal And Professional Backgrounds
Lightfoot's campaign website states she that has been a Chicago resident for more than thirty years and is a graduate of the University of Michigan and the University of Chicago Law School. She is married and has one daughter. Her platform included LGBTQ+ inclusion, public safety, small business support, police reform, and more. Her previous work experience include serving as president of the Chicago police board and assistant U.S. attorney.
A Night To Remember
After her victory, Lightfoot declared, "Together we can and will remake Chicago. Thriving, prosperous, better, stronger, fairer—for everyone. Out there tonight a lot of little girls and boys are watching us. And they're seeing the beginning of something, well, a little bit different. They're seeing a city reborn." She celebrated her huge win at a ballroom at the Chicago Hilton and Towers, following a concession from her opponent two hours polls closed, according to the Chicago Sun-Times.
Article continues below advertisement
Lightfoot will join about a dozen other African-American women who lead major U.S. cities including Muriel Bowser (Washington, D.C.), Vi Alexander Lyles (Charlotte, N.C.), and London Breed (San Francisco, C.A.). According to CNN, of the 307 US cities with a population of at least 100,000, 13 now have African-American female mayors.
Lightfoot secured more than 70 percent of the vote, sweeping all wards. She will replace Rahm Emmanuel who did not seek a third term. Chicago is unique in that it does not have mayoral term limits. She will face serious challenges as Chicago continues to grapple with corruption, violence, police brutality and a budget shortfall.
The Mayor-elect will be sworn in May 2019.