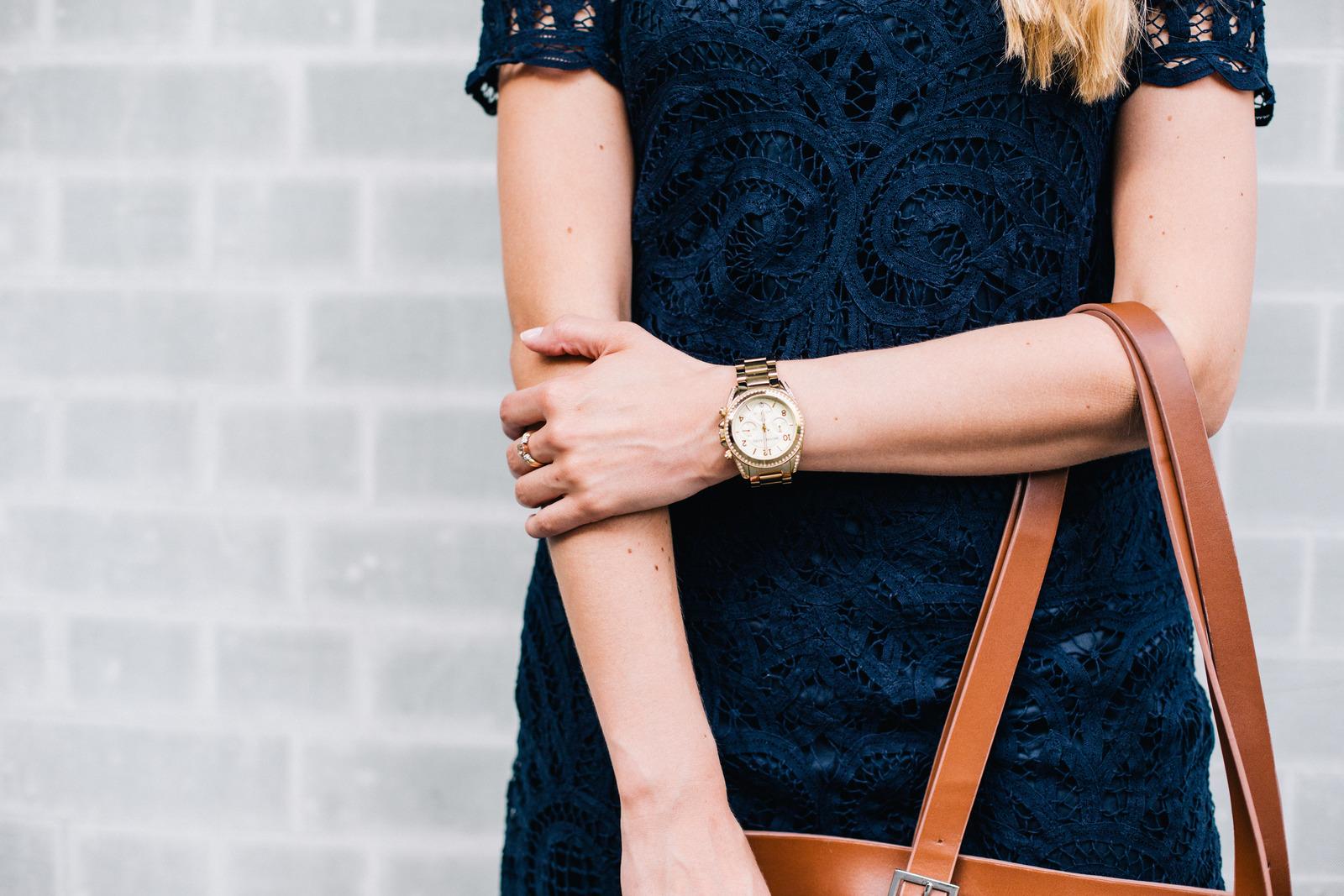 Major New Study Reveals What Sexism Looks Like In Today's Workplace
By
Eve Stern
Sep. 27 2016, Published 2:20 p.m. ET
Barriers preventing women from achieving success still exist, but in more subtle ways in today's workplace.
Sheryl Sandberg's nonprofit, Lean In, teamed up with McKinsey & Company to produce, Women in the Workplace, a new study examining both how men and women function in the workplace and how gender equality can actually be achieved.
132 companies, employing over 4.6 million people participated. However, what makes this study the most comprehensive in it's field is the 34,000 employees who revealed their feelings on gender, job satisfaction, ambition, and work-life issues. The Wall Street Journal also published a special section exploring the results of the study.
Results of the study focused on a group of central findings, one of the strongest being women of color face the most obstacles to advancements and career growth.
Women of color are more likely than white women to say they want to be top execs – but are the most underrepresented in corporate pipeline. pic.twitter.com/eAjhp3GgCS
As shown from data below, white men continue to dominate c-suite positions at 71 percent of employees, does this pattern sounds familiar? Yes film and television – I am talking about you. Yet, only three percent of these same positions are held by women of color, 10 percent by men of color, and 17 percent by white women – and I know it's not because there are "not enough applicants to do the job."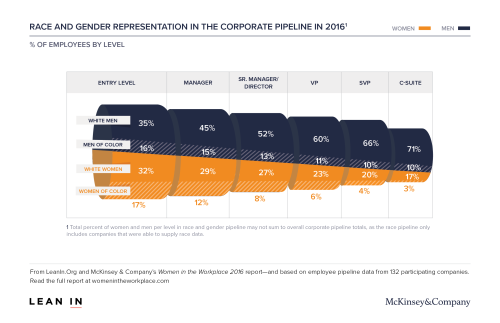 Article continues below advertisement
While many companies have committed to improving gender diversity – it has been a lot of talk with little action and support from employee's across the board. However the study does note that many managers say they care about diversifying their workforce and increasing opportunity for women but they don't know how. Any work in diversity is never easy, yet the payoffs are always beneficial, and this goes for all type of diversity.
As Women in the Workplace points out, "Many studies link diversity to better business results, and all employees benefit from a workplace that is inclusive and fair."
Unfortunately the data doesn't get better – for every 100 women promoted to managerial positions, 130 men are promoted. Results concluded that the widest disparity existed at the first step up to become manager. A common consequence is then often less women on the path to career leadership.
Another infuriating fact, as women are often criticized for not negotiating their salaries and raises, Women in the Workplace found women who do are 30 percent more likely than men to receive feedback that they acted "too aggressive," "bossy," or "intimidating."
Article continues below advertisement
Plus, women get less access to higher ups, few of us are in line to become CEO, we receive less feedback than men, but probably most sad of all is the study found women are less interested compared to men in becoming top executives. Data found women who wanted a top job believed they would encounter a steeper journey than men for the same positions.
Instead, let's work on changing these numbers. We can't do it alone, but we can continue sharing our stories, lifting each other up, and reminding one another that our doubts are simply that, an impediment to our growth and success. Don't give up.
Article continues below advertisement
If you're interested in how Her Agenda can help you navigate this journey, check out more on #theAgenda.