Make 'Take Your Daughter to Work' Day A Memorable One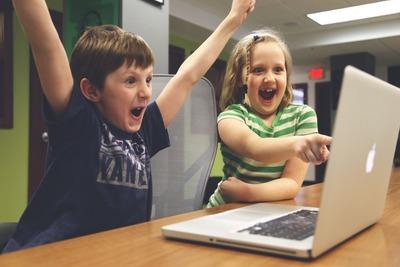 April 23rd is the big day: take your daughter to work day!
The idea of take your daughter to work day is a fun one, at least for the children. Growing up, I loved take your daughter to work day. (Yes, now it's technically take your "child" to work day but this is her agenda after all, so we'll focus on the girls. In fact, the day was started by Gloria Steinem and the Ms. Foundation back in 1993 to help close the gender gap in the workplace.)
But, back to my story! I would put it on the calendar and look forward to it for weeks. Some parents, however, may not feel the same way. Usually, those who groan about it for the fear they aren't going to be able to give their child an enjoyable experience.Fortunately, with just a little planning, you'll be able to make this day a memorable one for the both of you.
Make the Commute Fun
You have company to enjoy the commute with, so take advantage of it. If you're driving, turn the music on and sing along to it with your daughter. If you're taking the bus or train, discuss the day ahead with your child. Stopping for coffee? Buy a hot chocolate for her so you can both enjoy a warm, wake-up beverage together.
Article continues below advertisement
Introduce Your Daughter to Co-Workers
Show your daughter how proud you are of having her with you by introducing her to everyone. Let them know that she is a rising star. Your daughter will get a kick out of it, and you'll love all the attention she will receive.
Inform Her of What You Do in the Morning
If you click on your computer and check email first thing in the morning, tell her about it. That way she gets a glimpse of what you do every single day when she isn't around.
Article continues below advertisement
Take a Break
It's not all work and no play when you bring your daughter to work, so make sure to take a break. Walk over to the break room, take out some snacks and enjoy that time with her. You can ask her what her favorite part of your job is, and what she thinks about what you do.
Put the Day in Perspective
A few times throughout the day, tell your daughter that someday she may be having days just like this one. This will lead to images of her as an adult going about her workday similarly to the way you do. These images can stay with her for a long time and affect what she does in the near future to pave the path to a great career.
Article continues below advertisement
Take Notes
U.S. News & World Report suggests taking notes of the day. Your daughter can draw pictures of what she did and then provide a short sentence or two of what it illustrates. A summary at the end of the day of how it went will be great to show her someday when she's a working adult.
Let Her Help You
Your daughter wants to be active while at work with you, so let her do something. It can be as simple as pressing the button to turn on your computer. You can even let her type out an email while you dictate. Even if you work in a field that may not be so child-friendly, like accounting or construction, there are still plenty of fun and safe activities for her to get involved in.
If you're an accountant, you can let her have a little fun with the calculator or show her all the numbers you have to crunch – chances are she'll be amazed. If you're in a not-so-child-friendly field like construction, you'll have to find safe and fun things to do. Try incorporating her as much as possible, and show her videos of construction equipment and projects to make up for the dull day.
Article continues below advertisement
Show Your Daughter Each Person Has a Different Job to Accomplish One Goal
Bring her around to different departments and explain what each team does to help accomplish the goal of the company. This helps her see that each person is instrumental in helping to make the company succeed.
Talk to Your Employer and Colleagues About Planned Activities
At some point in the day, you will likely need to do some work that your daughter will not enjoy. See if you can organize some time for all of the daughters and sons to watch a video, engage in activities or go outside for some running around if the weather is nice. This will allow children to get out their energy, and adults to make the day somewhat productive.
Article continues below advertisement
Don't Ignore Her
This is a special day for your child and you. Don't just bring your child to work and ignore her. She wants to know what you do while you are away from her. Give her that by following the above tips. It's only one day, and everyone will understand if you are not as productive as you usually are. If you absolutely can't manage a whole day, try bringing your daughter in for half the day, or even just a couple of hours.
Schedule a Bring Your Child to Work Day
Speak to your employer today about the possibility of having a bring your child to work day. It's a great morale builder, and it will be one of those life experiences that you and your daughter will hold onto forever.
What memories do you have from Take Your Daughter to Work Day? Let us know! Tweet us, or leave a comment below.