Malala Celebrates Her 19th Birthday With #YesAllGirls Campaign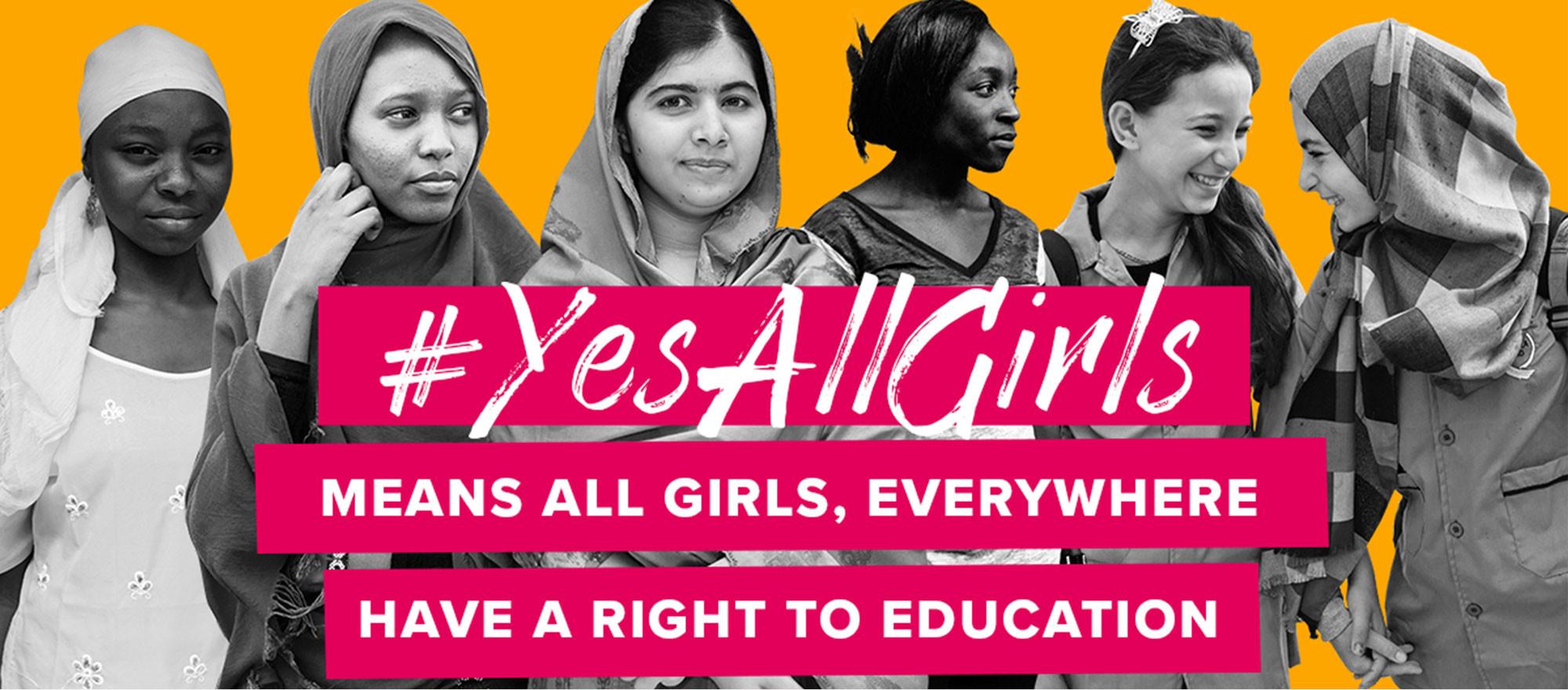 In 2014, Malala Yousafzai won the Nobel Peace Prize for fighting for the right of all children to receive an education. In 2015, she opened a a girls' school for Syrian refugees in Lebanon. This year, she celebrated her 19th birthday, on Tuesday, by beginning a new campaign #YesAllGirls as well as visiting Dadaab, the world's largest refugee camp located in Kenya.
"Every year on my birthday I travel to meet girls who are struggling to go to school  —  to stand with them and to make sure the world hears their stories," Malala writes in a blog post.
Article continues below advertisement
After her 16th birthday, Secretary General Ban Ki-moon commemorated Yousafzai's inspirational work by coining her date of birth, July 12th, as World Malala Day. In a speech at the UN, Yousafzai said that Malala Day "is not my day, but the day of every woman, every boy and every girl who have raised a voice for their rights."
And Malala's fight for equality is only becoming stronger with each passing year.
In Kenya, she met with young students who have struggled — and still do struggle — unimaginably just to go to school. With the pertinent global refugee crisis, many girls are losing their already-slim chances of receiving an education and pursuing their dreams.
In a recent blog post, Malala shares the story of Rahma Hussein Noor, a 19-year old she met at Dadaab. After graduating primary school, Rhama's family moved to Somalia and she struggled to find another school to attend. With no luck after two months, she was married to a 50 year old man whom she had never met. But dedicated to bettering her life, Rhama snuck out of her house and took an eight hour bus ride back to the refugee camp to continue her education.
Malala reminds us that Rhama is not alone. "Many girls from Syria, Burundi, Afghanistan, Pakistan and all around the world have lost so much and are then forced to fight for a right they already have — the right to go to school," she writes.
Inspired by Rhama's and the many other stories at Dadaab, she began fundraising for the #YesAllGirls campaign — a fund that supports global advocacy efforts, funds girls' secondary education projects in places like Pakistan, Nigeria and Kenya and helps Syrian refugee girls get back to school and learn safely.
"We cannot allow girls like Rahma to fight alone. It's time to do right by girls — #YesAllGirls."