Malala Yousafzai and Emma Watson Talk Gender Equality And Feminism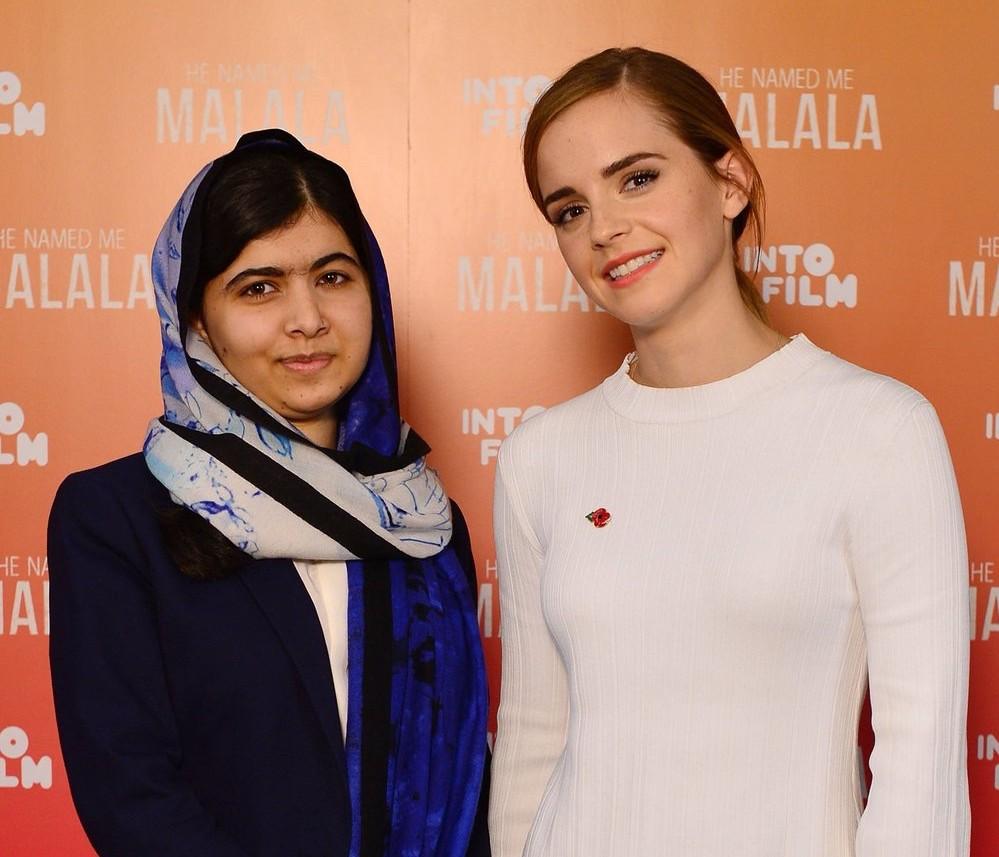 On Wednesday, Emma Watson shared a Facebook video of her interview with Malala Yousafzai, the Nobel peace prize winning global rights activist. The two women sat together to discuss education, ageism, feminism and gender equality at the Into Film Festival where Malala's documentary, He Named Me Malala was being screened.
Today I met Malala. She was giving, utterly graceful, compelling and intelligent. That might sound obvious but I was struck by this even more in person. There are lots of NGOs out there in the world doing great things… But if there were one I would put my money on to succeed and make change on this planet, it would be hers. (The Malala Fund). Malala isn't messing around or mincing her words (one of the many reasons I love her). She has the strength of her convictions coupled with the kind of determination I rarely encounter… And it doesn't seem to have been diminished by the success she has already had. And lastly…She has a sense of peace around her. I leave this for last because it is perhaps the most important. Maybe as a result of what she has been through? I personally think it is just who she is…
Since suffering a near fatal wound to the head after being shot in her home country of Pakistan, Malala has continued to champion for girls education. She shares with Emma her experiences of meeting with presidents and diplomats all over the world. Although she has achieved success in spreading her message through her organization, The Malala Fund, has published a book and now documentary about her story, she is driven by the work that lies ahead.
"My goal to see every child go to school hasn't been achieved yet," Malala said about the some 62 million girls around the world who do not have access to education.
Article continues below advertisement
Emma, who works with the United Nations movement He For She, calls on boys and men to join the fight by taking a stand for gender equality and supporting the work of human rights activists like Malala.
Watch the Q&A between Emma and Malala below: