How To Market Your Online Business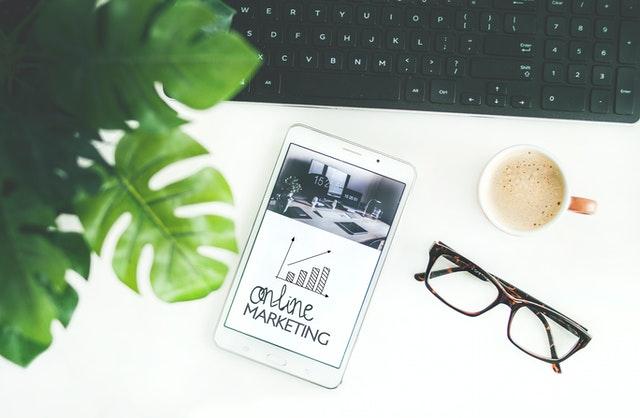 As a small business owner, you need to know how to market your business online. You can use these channels to reach out to potential customers and grow your customer base. The more people know about you, the more likely they will purchase from you. If you want to learn more about how to market your online business, read on:
What Are The Benefits Of Good Marketing?
Marketing is a very important aspect of any business, and it has many benefits to the enterprise. Your business can do marketing in different ways, but online marketing is the most beneficial marketing for any business. Online marketing provides many benefits to a company, such as:
Marketing can increase sales for your business in many ways. The most common way is by attracting new customers through advertising on social media or other platforms. Another way is by developing the image and reputation of the company through marketing campaigns that show how much they care about their customer's needs and wants.
Budget is one of the most important things when it comes to marketing. It is a powerful tool that helps you decide what you want to do with your marketing and what it costs. Marketing has always been an expensive investment, but as the competition in business gets more challenging and the market becomes more saturated, marketers need to find ways of cutting costs.
Marketing can save you a lot of money because you don't need to spend so much on advertising. You also don't need to worry about how much your product will cost when you sell it because marketing will help you set a price that will be profitable for your company.
Decreased customer acquisition costs
Article continues below advertisement
Marketing helps businesses to communicate with customers, build customer relationships and generate leads for the business. Marketing also helps to increase customer loyalty and repeat purchase rates. In addition, the company's marketing department can help your company decrease customer acquisition costs by increasing the number of existing customers.
Marketing allows you to decrease customer acquisition costs for your business by providing an inexpensive way to reach potential customers. It can be done through various methods, such as running ads on social media, placing a banner on a website, or sending out email campaigns.
Marketing allows you to get higher conversion rates for your business because it helps you reach more people and make more sales. Marketing can also help you find out what people want by asking them questions about their preferences in the products or services they are interested in.
Article continues below advertisement
Challenges Of Marketing Your Business Online
There are many challenges that small business owners face when they try to market their business online. Creating a marketing strategy, getting the right traffic, and converting traffic into customers is not always easy.
The first challenge of marketing your business online is creating a strategy that works for your specific needs. You may not be able to use the same strategies as larger companies because they are often more expensive and don't work as well for smaller businesses. Instead, you should develop a strategy that fits your budget and target customer base.
The next challenge is getting the right traffic for your company's website or blog posts. Search engine optimization (SEO) can help with this, but it can be difficult to optimize a website's content to rank on search engines. The final challenge is getting the correct cost for your online presence. The cost can vary depending on how you want to reach people for your business and how much traffic you expect to get from search marketing.
Article continues below advertisement
Increasing Your Reach And Engagement With Social Media
Social media marketing is a crucial part of any marketing strategy. It is an easy and inexpensive way to grow your brand, increase your reach and engagement, and create a community around your product. In addition, social media is the ultimate research tool for businesses as it allows them to reach out to their target audience.
Social media has been an effective way of marketing your business, increasing your online reach, and engaging with your target audience. You can find out what's trending in the market or even create content that your followers will share with social media. Social media has also been beneficial for brands as it provides them a platform to interact with their customers personally.
It's not just about sharing your thoughts online, but it's also a way to stay connected with your friends, family, and others. There are many different platforms designed to help you share your thoughts online. This goes from social media sites, blogs, forums, etc. Social media is very versatile because it's not just about one platform but all of them.
With social media marketing, you can make sure that you are always cutting edge on what is happening. In addition, it provides you with a platform to connect with people who share similar interests and values as yours.
Article continues below advertisement
Setting Up A Marketing Strategy On A Budget
Marketing is tricky. It can be challenging to develop the perfect marketing strategy for your business. But this doesn't mean you should give up your marketing efforts altogether. There are plenty of ways to market your business without spending too much money.
Settling up a marketing strategy on a budget is great for your business because it will save you from spending too much money on things that are not necessary. In addition, a marketing budget can help you understand what exactly you need to do and where you need to spend most of your time. This will allow you to create an effective marketing campaign without wasting resources or money.
Generate Traffic To Your Website
Generating traffic to your website is essential for marketing your business. The more visitors you get, the more chances you get sales. Traffic generation is a technique that can help you reach this goal.
There are many ways to generate traffic to your website, and some of them are free, such as SEO and content marketing. However, the most effective way would be paid advertising on social media or Google Adwords. A website is the most crucial part of any business.
Article continues below advertisement
Web Design Can Help With Marketing
Web design is one of the most critical aspects of marketing your business. It helps create a brand identity and attract people looking for the same thing.
Web design has evolved. Web designers emphasize user experience and user-centered strategies. As a result, the websites should be able to answer questions, offer information, and help users find what they need quickly.
The web design process involves strategy, design, and development. The first phase includes developing an understanding of the target audience, competition analysis, branding strategy, and identifying the unique selling proposition(USP). The second phase includes creating a website layout based on this information. Finally, the third phase comprises designing web pages optimized for search engines like Google or Bing so that they can be found easily by potential customers.
Article continues below advertisement
Email Marketing For Small Businesses
Many small businesses are now using email marketing to promote their products and services, and this is because it's a low-cost and effective way of marketing your business.
It is also one of the most personally engaging forms of advertising – many people like to read their emails on their phones or computers rather than watching TV or scrolling through social media feeds.
The most significant advantage that email has over other types of advertising is that it allows you to target specific groups in your audience based on what they've already told you about themselves. So if someone has signed up for your email list, you can learn what they want and tailor your messages to them.
That's why many brands use direct marketing as their primary advertising strategy. They know that people who opt-in for their emails are interested in the type of product or service they're selling. In addition, email allows you to track results from your campaigns and create a more targeted audience.
Article continues below advertisement
Content Marketing Strategy For Your Online Business
Content marketing is a strategy that helps you engage your audience and keep them interested in your products or services. It also enables you to position your brand as the expert in the market.
Small businesses can use content marketing to help with marketing their company. For example, creating content for their blog and social media pages can help them establish themselves as experts in their field, get more leads and grow their business.
Content marketing is a powerful tool for small businesses because it helps them create more leads, build trust with their customers and position themselves as experts. So it's a great way for you to keep up with your marketing and reach out to your customers about your service or products.
[Editor's note: This article is produced by one of our trusted partners.]