Marsai Martin is Hollywood's New 'Little' Big Boss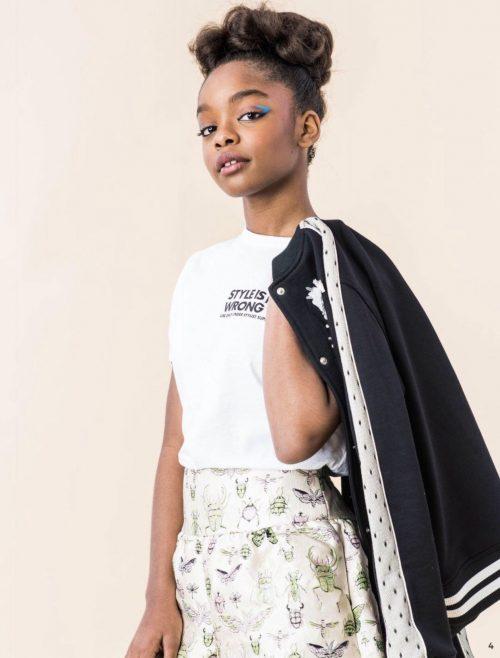 'Black-ish' breakout star Marsai Martin is a trailblazer for young women in entertainment, becoming the youngest executive producer in Hollywood for her debut Universal Pictures film, Little. She is also the youngest to ink a first-look production deal and has her own production company entitled Genius Productions. At just the age of 14, Martin has made it clear that anything is possible with dreams and hard work.
At a private screening hosted by Black Girl Podcast in New York City days before the film's release, Little co-star Regina Hall also commended the 14-year-old for making her vision come to life with the help of Will Packer, who has produced hit films including Girls Trip, What Men Want and Think Like A Man. Prior to the viewing, Hall stated, "As you guys know, it's Marsai's dream, her little baby that she thought of. To be able to be a part of it, celebrate it, and support it is amazing."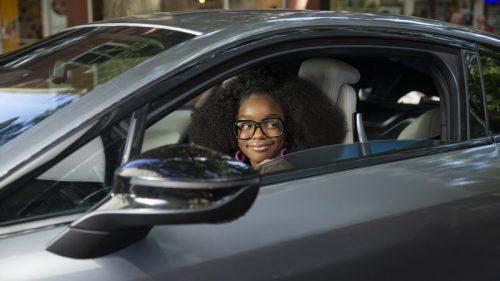 Article continues below advertisement
The comedic film Little also delves into themes surrounding insecurities, childhood bullying, and self-discovery with a comedic twist. The nearly two-hour film is packed with unforgettable moments, stylish costuming, and a compelling storyline about looking within and healing past hurt but also seeing life from a child's point of view. The film is enjoyable for both women and girls alike.
"I loved Marsai's performance", said Bianca Lominy, Brooklyn entrepreneur and founder of Honey B Media Group. "It's been a while since we've seen a family movie of some sort that was comedic and something all ages could enjoy. I'm always here for us normalizing Blackness in film since we are just normal people who do normal things and we don't need to be typecast."
Little has already made groundbreaking success in its opening week, coming in at number 2 in the box office, and grossed an impressive $15.4 million with a budget of $20 million, according to Hollywood Reporter.
Article continues below advertisement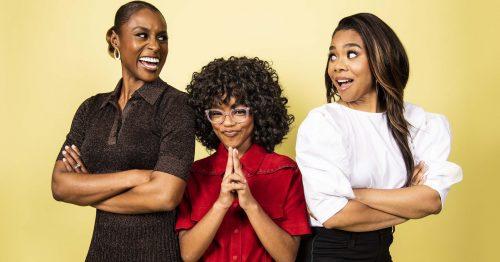 Along with the female-centered Black cast on- screen, the film also has female creators behind the scenes. Directed by Tina Gordon Chism and with screenwriting by Tracy Oliver, Little is about a successful, headstrong female tech mogul named Jordan Sanders (Regina Hall) who meets her match after crossing a young girl who casts a "Black Girl Magic" spell on her. Sanders wakes up the next morning and is transformed as her 13-year old self (played by Marsai Martin). She is forced to have her long-suffering assistant, April (Issa Rae), take over her company as she figures out a way to reverse the body-swap, living a new reality. Tina Gordon also praised mini-mogul Marsai Martin for her brilliance, stating, "Marsai is a perfect example of a young girl having creative ideas and anything-is-possible energy." The comedy also features guest appearances from This is Us star Justin Hartley and R&B crooner Luke James.
Article continues below advertisement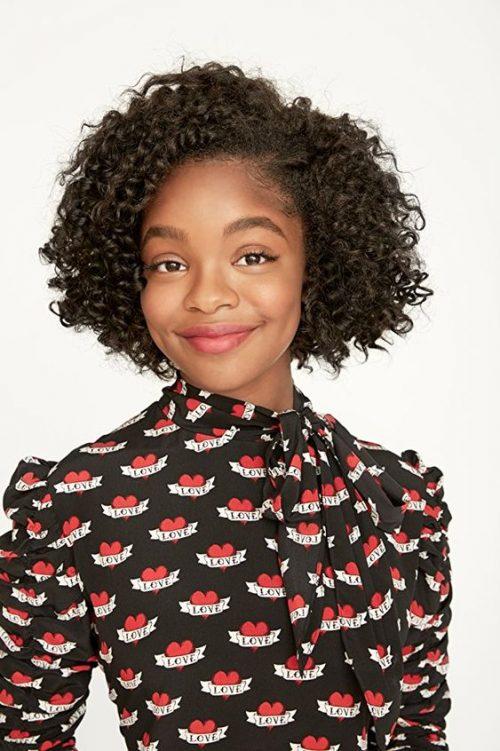 The teenage businesswoman also garnered double wins at the 2019 NAACP Image Awards in March. She accepted the awards for Outstanding Supporting Actress in a Comedy Series, and Outstanding Performance by a Youth for the hit sitcom, Black-ish, which is now in its fifth season.
In an interview with Jimmy Kimmel, the two-time NAACP Image Award winner discussed her production company, in which she inked a deal with Universal to produce more projects with. "It's in a hidden place that no one knows where we are," she said about the company's corner office location. "It's our creative space." Martin is also embarking on a new project with Genius Productions with another comedy entitled StepMonster. The film is about a teenage girl who adjusts to life with a new stepmother.
Marsai Martin hopes to pave the way for more young creators to make their mark in the entertainment industry and spoke with Entertainment Weekly about her dream. "I just want to keep on creating stuff that people can relate to, and inspire anyone who feels like their voice isn't heard; being relatable and being as authentic as possible is the whole goal of my production company," says Martin. "That's the point I'm trying to get across in Little: Kids can do anything, and that's how adults need to see things too."