Match Your Workspace to Your To-Do List – Here's How!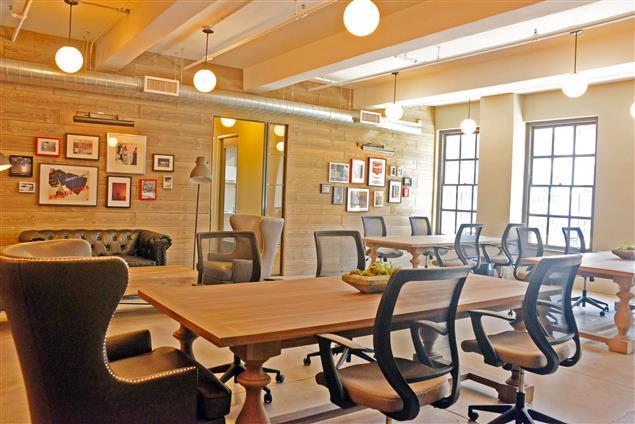 One of the secrets of happy, productive professionals is that they choose workspaces that best meet their needs throughout the day. That could mean working in a quiet environment in the morning to tackle a tedious writing project and then heading to a space with an energetic vibe for creative brainstorming in the afternoon. Great work does not happen exclusively in one place!
My position at LiquidSpace allows me to choose where to work every day, and I enjoy matching my workspace to my to-do list. The ability to book a professional space to work by the hour or day opens up a whole world of possibilities.
Hopefully you're also lucky enough to choose where to work, at least some of the time! If the idea of matching your workspace to your to-do list sounds intriguing, read on for my recommendations of great places to check out. Plus, keep reading through the end for a chance to win a credit to work out of one of our co-working spaces!
1. Tackling a creative writing project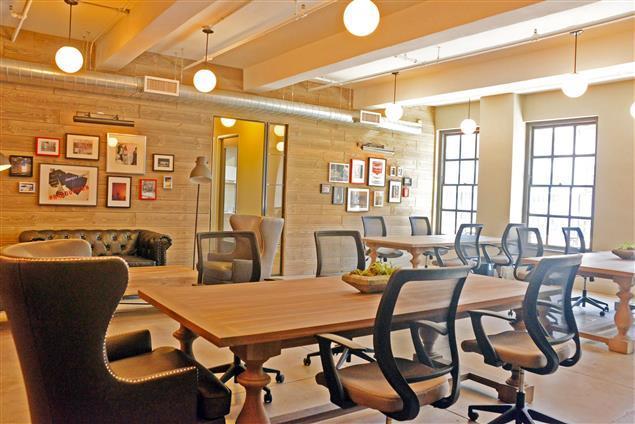 In New York, you can enjoy a creative vibe at WorkHouse NYC for $35/day. The location is incredible – right in the heart of Midtown Manhattan and blocks from Grand Central. Within the coworking space, you can move between farmhouse style tables, wingback chairs and tufted sofas to get comfortable and churn our your best work.
Article continues below advertisement
2. Cranking out emails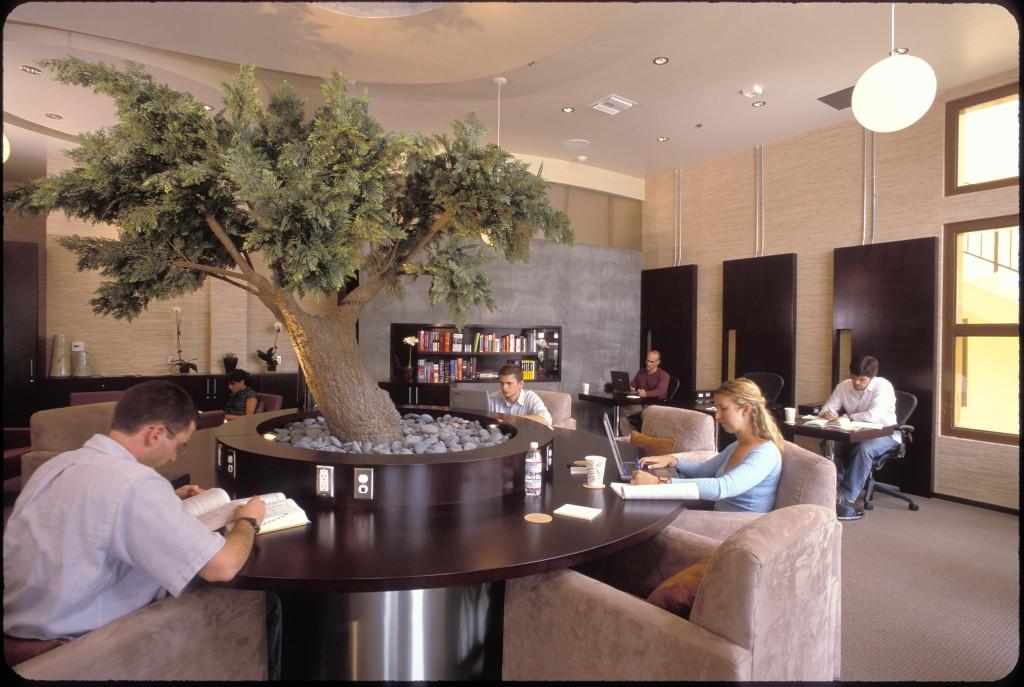 It's nice to have a quiet place where you can focus without interruption to catch up on emails. In Los Angeles, theOffice is a phone-free coworking space located across the street from the Brentwood Country Mart. A day pass is $34, and don't worry – there's an outdoor patio where you can take calls if needed!
Around the country: reserve a private office in Chicago at Office Links in Willis Tower for $15/hour and check out Co-Merge in San Diego for indoor/outdoor coworking.
3. Hosting an impressive client meeting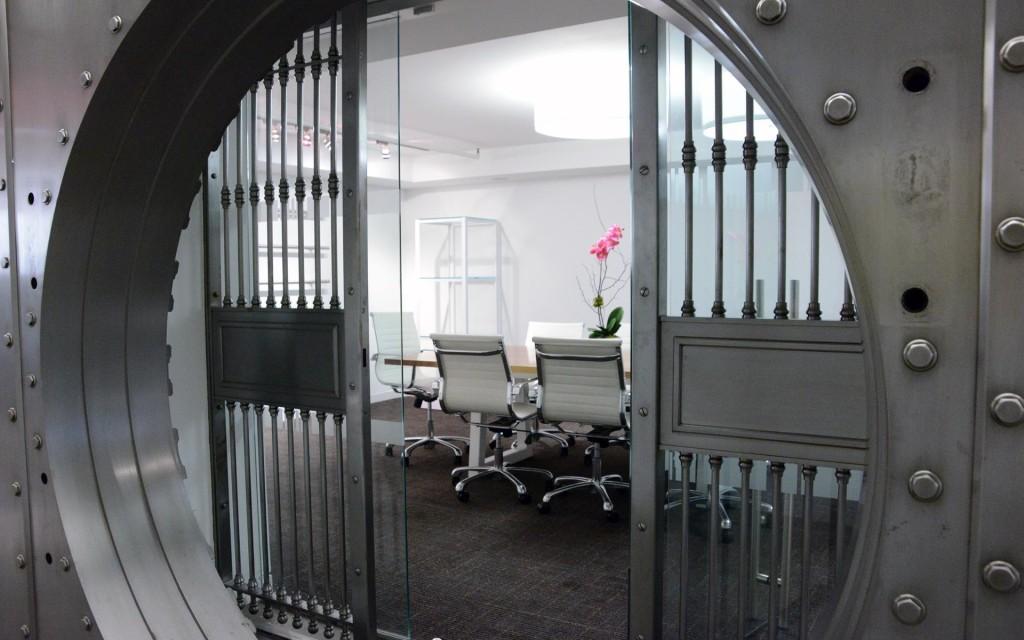 A meeting room can elevate your presentation, or drag it down. In New York, Space 530 was designed as a coworking space for fashion startups, but it's now open to anyone. Its private conference rooms and lounge-style meeting spaces give you a stylish setting for a client meeting and run between $75 – $100/hour.
Article continues below advertisement
4. Holding a brainstorm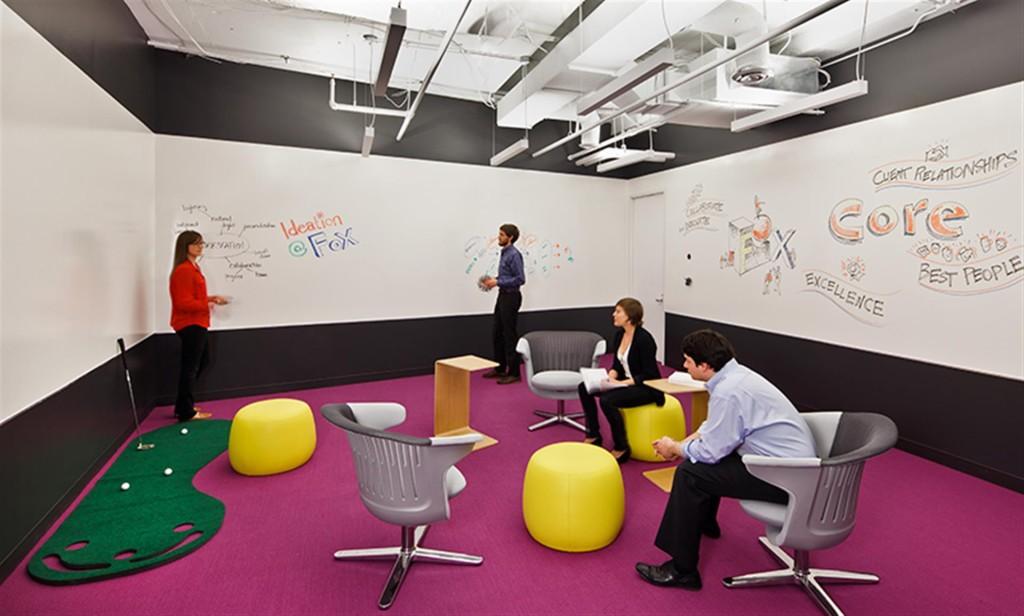 When you're trying to come up with incredible ideas, you don't want to be in a dull space! The Ideation Room at FOX Architects near Washington, DC is the quintessential brainstorming space with dry erase writable walls to capture all of your great ideas. For $70/hour, you can call this space your own.
Around the country: in Boston, the Great Wall room at NGIN Workplace is a great space to ideate. In Dallas, the conference room at Common Desk is just plain cool and has a huge whiteboard for brainstorm notes. In Philadelphia, check out the Whiteboard Lounge at Benjamin's Desk.
5. You just need a place to touch down and plug in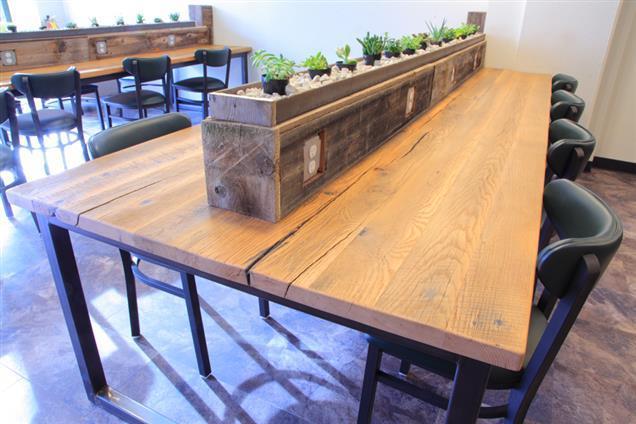 The nearby cafes are full (and too noisy) and you just need a place to plug in and get some work done for a few hours in between meetings around the city. It happens, a lot! In San Francisco, Third Workplace offers drop-in coworking for $8/hour with coffee, WiFi and printing included.
Around the country: check out Sage Office Suites on 5th Avenue in New York where you can book a private office nook for $9/hour. In Washington, DC, you can drop in to a small private office at the luxury Servcorp executive business center for $11/hour.
Article continues below advertisement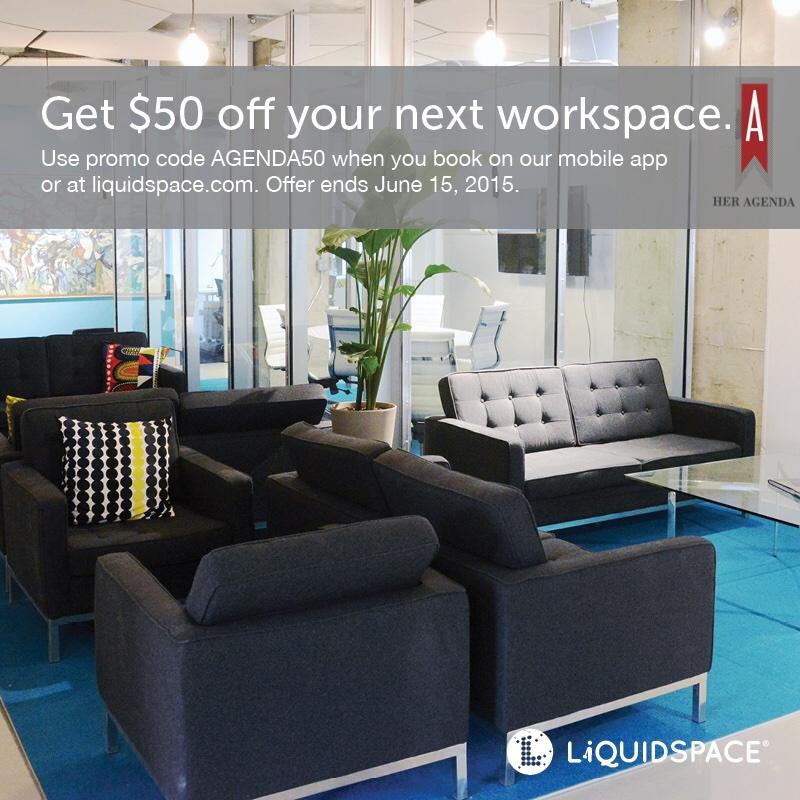 If you're inspired to work somewhere new, use the promo code AGENDA50 by June 15, 2015 to enjoy $50 off your first booking at LiquidSpace. I've just scratched the surface with a few recommendations above. I'd love to hear where you enjoy working! Tag @HerAgenda and use the hashtag #WorkSpaceFreedom to let us know how it goes.
This offer is void where prohibited by law. Discount applies only to bookings at venues where the member's valid credit card payment is processed by LiquidSpace and does not apply to bookings at venues where the member is billed directly by the venue. Offer may only be redeemed one time per customer and reservations must be made by June 15, 2015. Customer must use promotional code Agenda50 at the time of booking in order to receive the discount. Offer cannot be combined with any other offer, sale or promotion. The offer cannot be redeemed for cash value and is not transferable. Any remaining amount after booking will have no value and cannot be used. LiquidSpace reserves the right to terminate this offer at any time.