MC Lyte's The W.E.A.L.T.H. Experience Aims To Build Women Up In Every Area Of Their Lives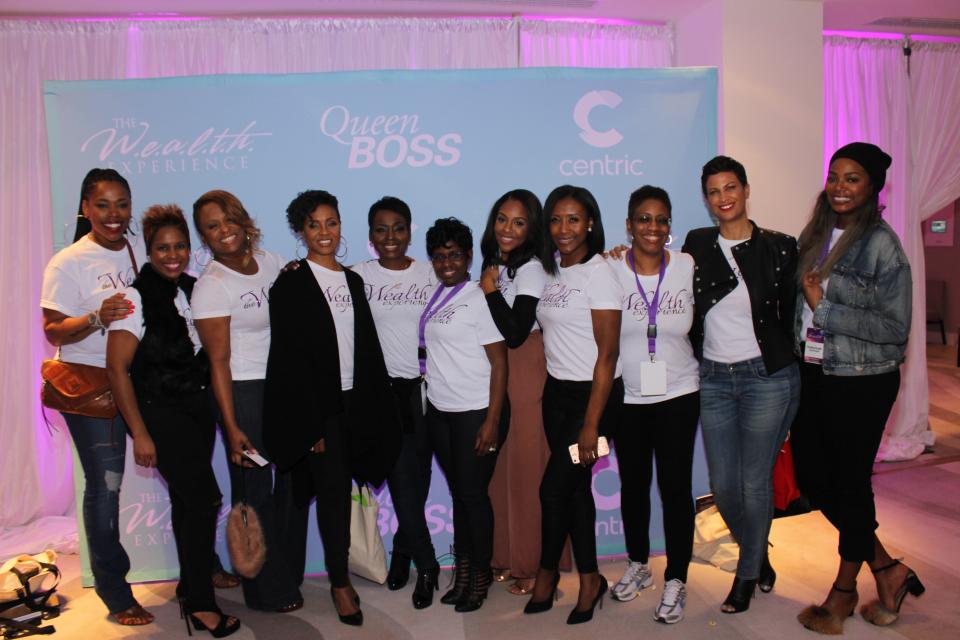 For almost a decade, women from different walks of life, from every industry, and from every region, convene at the top of the year in what can only be described as an oasis of positivity and become sisters for a weekend.
They huddle in intimate conference rooms and reveal the most vulnerable part of themselves to strangers. They lift each other up when tears fall and even pray with them. They engage in self-reflection as much as they commit to taking the lessons they've learned home with them. They get their hair and nails done. And when it's all over they dance in all white. This is what empowerment looks like. This is the W.E.A.L.T.H. experience.
Brought to you by the Hip Hop Sisters Network, this conference is not your typical women's conference. "It's not a church conference, but it is God-founded because the founders have a very strong belief and faith in God," said Kelly Price, speaker at the 2017 W.E.A.L.T.H. Experience and Advisory Board member for the Hip Hop Sisters Network.
The founders Ms. Price is referring to are MC Lyte, Dr. Lynn Richardson, and Dr. Felicia Shaw. Each trailblazers in their own right– MC Lyte of course as an iconic artist, Dr. Lynn Richardson as a celebrated entertainment executive and financial coach, and Dr. Felicia Shaw as an inspiring life coach. As a collective, these women have designed a program that touches on every aspect of a woman's life.
"The W.E.A.L.T.H. experience was created to address the total woman and to help build women up in every area of their lives. So we're addressing physical well-being mental, spiritual, emotional well-being, financial well-being, any area of your life," explained Kelly Price who spoke to attendees several days of the conference.
Article continues below advertisement
Now keep in mind, this is not a stuffy gathering, in a dried up hotel. This is a laid back, meeting of the minds in one of the most relaxing settings you can think of—One Hotel on South Beach Miami. It has the feel of a luxury retreat, but the women make it feel as warm and welcoming as your mother's living room.
One of those women is none other than the incomparable musician, actress and author Sheila E (well known for her work with the legendary Prince). At first you might not recognize her because she's so freely mingling with other women, there's no security guard and she's such a humble spirit. But the moment you hear her voice, you know that's her.
Article continues below advertisement
"We were here to speak, but we also signed up for classes cause we wanted to be apart of these classes to learn. No one is ever going to know everything and I'm never too old to learn. I will continue to be a student of life and learning this knowledge is so powerful," said Sheila E.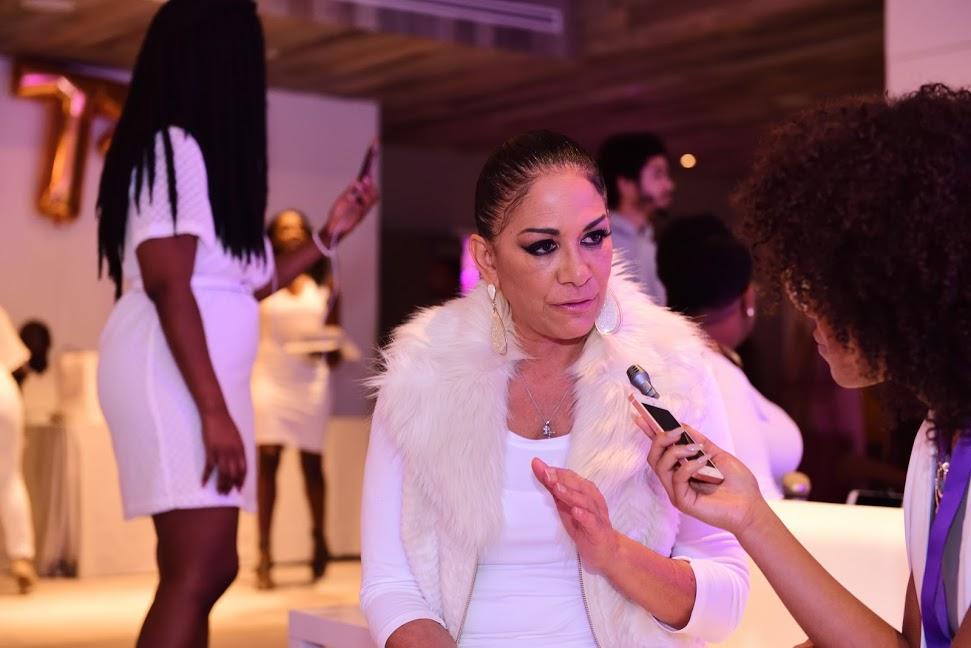 Article continues below advertisement
"My friends [have been on the panels this weekend] and to hear some things I had never heard before. You just go [wow] really?," exclaimed Sheila E. "Don't be afraid to listen. Listening is powerful too. I encourage people when they come, don't be afraid be transparent. It's so freeing. It's peaceful."
And listening, in this case, is really imperative because the gems are everywhere.
"You know we all need inspiration to keep going where we are, but also more importantly to elevate to the next level," expressed style influencer and media veteran Tai Beauchamp, who also spoke at this year's W.E.A.L.T.H.
Beauchamp is a long-time friend of Lyte and Richardson, who has watched them build the W.E.A.L.T.H. Experience to not only "help women find their voice but to actualize their lives."
But there are people, not at the conference, whose voices will be found and whose lives will be actualized simply because this conference took place. They are the young scholars who receive full-ride scholarships to college through the Hip Hop Sisters Network's #EducateOurMen initiative. Thus far, HHSN has sponsored six students who attend HBCU's.
All in all, W.E.A.L.T.H seeks to provide the healing motivational boost so many people need to reach their life goals.
As musical artist and speaker Nikki Gilbert so beautifully put, "always remind yourself that where you are is not where you stay, and is not necessarily where you belong. Where you belong is where you visualize yourself to be. If you can visualize it, you pray about it, produce it, and it's that simple."
So if you want to invest in every aspect of your life, then W.E.A.L.T.H. is worth it, because you are worth it!