Meet Diana Trujillo: The NASA Engineer That Put Us On Mars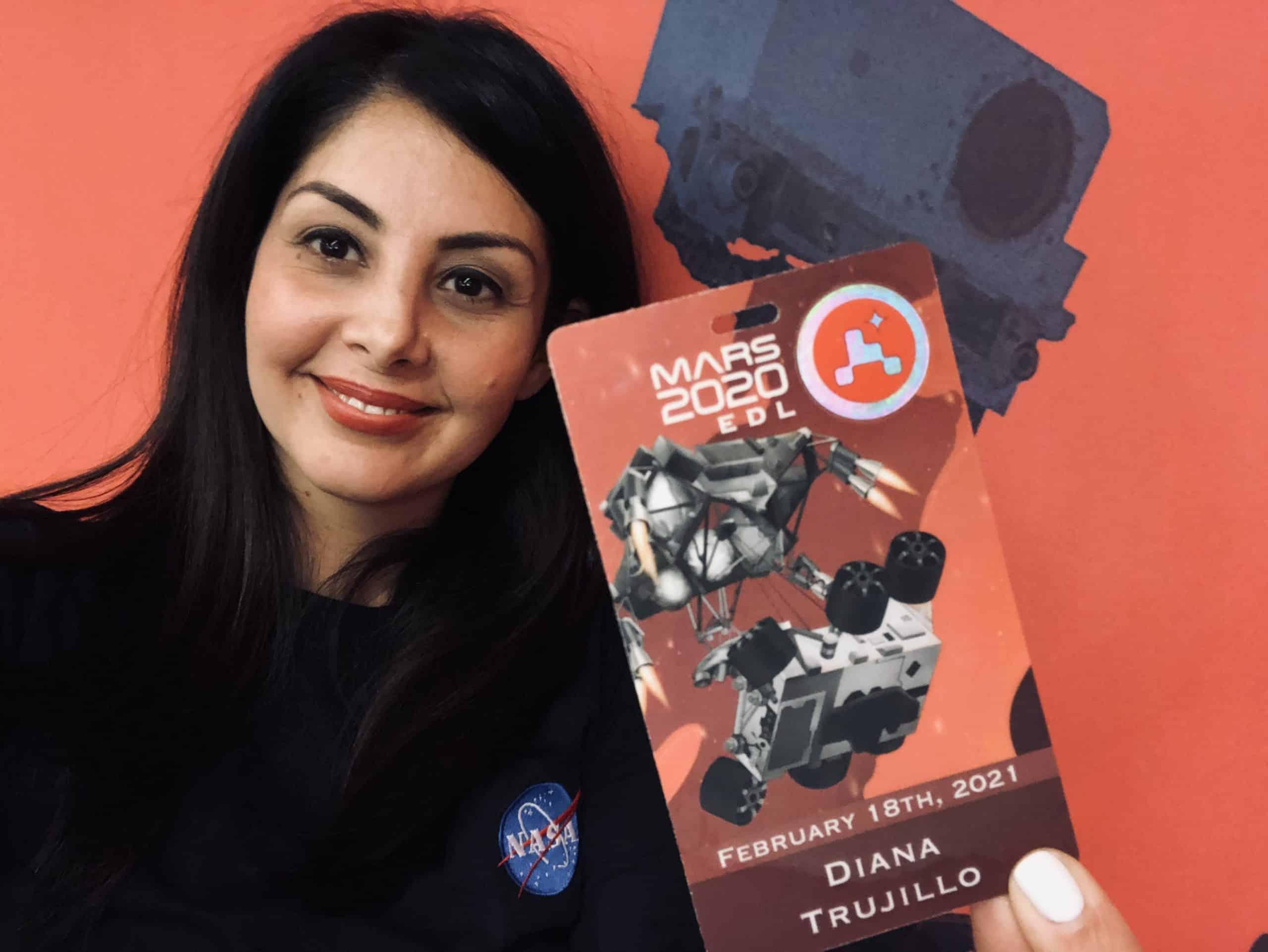 For most of us, a journey to Mars feels like lightyears away, but for NASA Engineer Diana Trujillo, the big red planet is closer than ever; she's bringing Mars to her. In February of 2021, NASA safely landed the Mars Perseverance Rover on the planet Mars. The Perseverance Rover is an extremely complex and helpful tool that will assist NASA scientists on the history and future of the fourth planet in our solar system.
Diana Trujillo is one of the few Hispanic women on NASAs engineering team, in fact, Trujillo came to the united states when she was just 17. To make ends meet, Trujillo was cleaning toilets during the night to help put herself through college.
In an interview with NASA 360, Trujillo admits, "I came to the U.S when I was 17. I learned English, paid myself through college, and eventually applied to be working [at NASA]."
Article continues below advertisement
Trujillo represents millions of ambitious Hispanic women who are working their way to a better life. Diana explains, "I was born and raised in Columbia, there was a lot of violence going on in my country. So for me, looking up at the sky and the stars was my safe place." However, Trujillo is not the only Columbian that came to the United States for a better life. According to the Pew Research Center, the Columbia-born population that have migrated to the United States has grown by 99%.
Article continues below advertisement
The Process
To get a rover on Mars is a very difficult task that takes hundreds of scientists and engineers with all hands-on deck. The NASA Mars Exploration Program explains that the goal for them has changed throughout the years. NASA has gone from their initial "Follow the Water" goal, to "Explore Habitability" down to "Seek Signs of Life". The main purpose for the Perseverance Rover is to collect data and objects from Mars, in order to begin the process of understanding the formation of Mars and how it has evolved, none of which would have been done with out Diana Trujillo. Trujillo is the lead robotic arm scientist and works directly on the Perseverance Rover.
In her NASA 360 interview, she explains that there are multiple tests that she puts the rover through to ensure that the machine can operate correctly on the planet. Some of the tests include a diorama that mimics the texture of Mars, with hills and other large rocks that the rover must clear and pass over. The most important responsibility of Trujillo is that the moving and rotating robotic arm can drill into the surface of Mars and store the findings, to bring back home to Earth for further research.
Article continues below advertisement
Why Representation Matters
Trujillo understands the importance of Hispanic representation in the STEM field. According to the Pew Research Center, Hispanics only make up 7% of all STEM workers. Trujillo is passionate about ensuring that the younger generation sees women in areas of science and math, to inspire both men and women to look up to her and know that they can do it too. Trujillo exclaims "It is more about what your enthusiasm and your passion. If you're determined to do what you want to do in your life, you will find a way."