Meet Her Agenda's Albany Event Curator: Irma Enriquez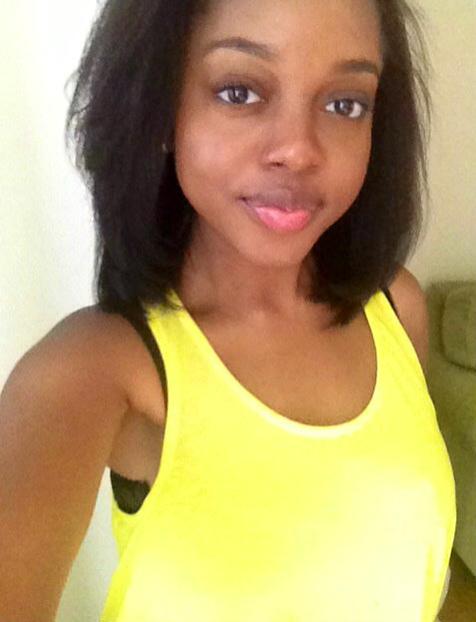 Her Agenda has officially launched a local event curator program. We are looking for women who are in the know, to contribute to our database of events, conferences and panels focusing on their local communities. If you are interested in joining, or learning more, fill out this form.
Irma Enriquez
Albany, NY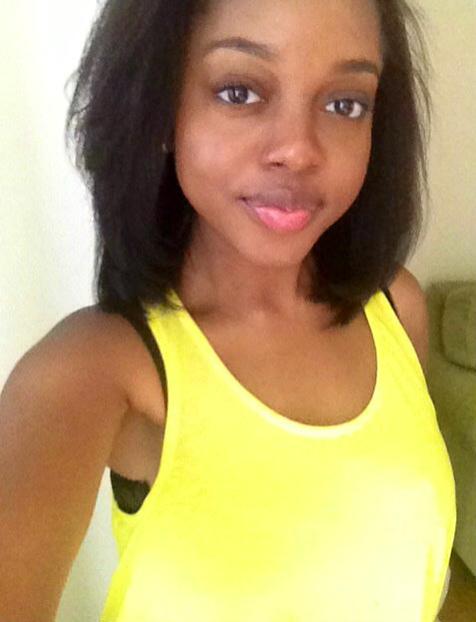 When you get to know Irma Enriquez you can tell she is going places. Smart and determined with a big heart, this first generation college student is attending the University of Albany with a major in communications and a minor in business. She knows the value of education as well as the value of helping others.
Read on to find out more about Her Agenda's latest event curator:
Her Agenda: What sparked your passion for helping others?
Article continues below advertisement
Irma: I've always been the one to want to volunteer. In high school they pushed volunteering on us, and it was something that came easily to me. Whenever I attended any events, I'd look out for volunteer opportunities. When I got to Albany, I decided to join Amnesty International. They are a huge non-profit organization that works for the betterment of humanity. That sparked my interest specifically because I know a lot of issues occur in my home country, Guatemala. It's not that [these issues] are not taken seriously, but I would like to push for more awareness toward what is going on.
Her Agenda: What role has Her Agenda played in your life this far?
Irma: When I transferred to Albany, I wanted to find career opportunities. There weren't many opportunities handed to us. When I looked at the website, I realized that Her Agenda was geared toward female empowerment and I liked the mission statement. In a sense, I found the golden ticket to what I wanted to find. Although I'm unsure as to what career I want to pursue at the moment, I appreciate that Her Agenda offers so many opportunities that you can take and attend. Her Agenda covers any career you would want to pursue.
Article continues below advertisement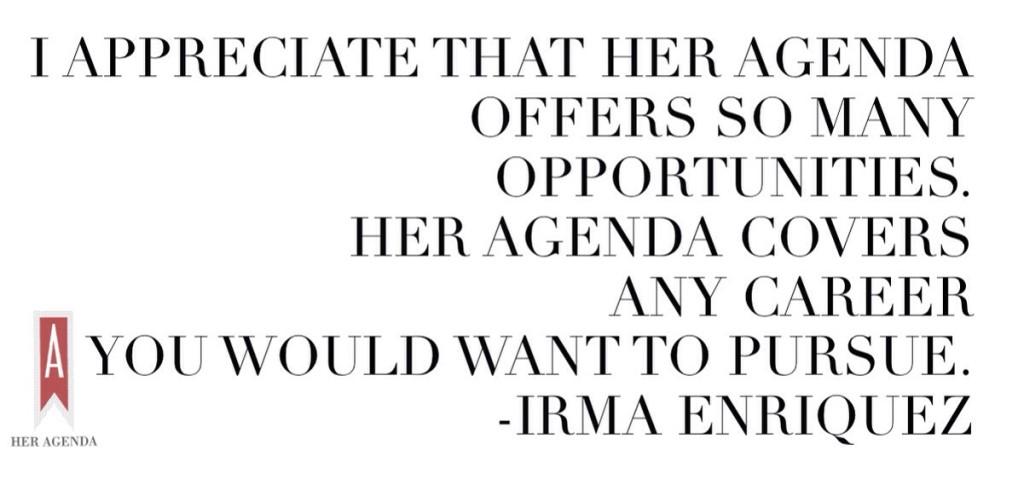 Her Agenda: What made you want to become an event curator?
Enriquez: I decided to apply to open doors for other woman in search for the same opportunities I was unable to find at one point in time. There is a place for them to go to so they can find careers and other events.
Her Agenda: What is the best piece of advice you've ever received?
Enriquez: It was something my mom used to always tell me, my brother, and my sister. It's in Spanish. "Nunca deje que una partida le roban de su éxito." It means never let defeat rob you of your success. Whenever I felt unhappy with any outcomes whether it be for academics or an extra curricular activity, I would always refer back to it because it would push me to move forward and never give up regardless of how difficult something may be.
Article continues below advertisement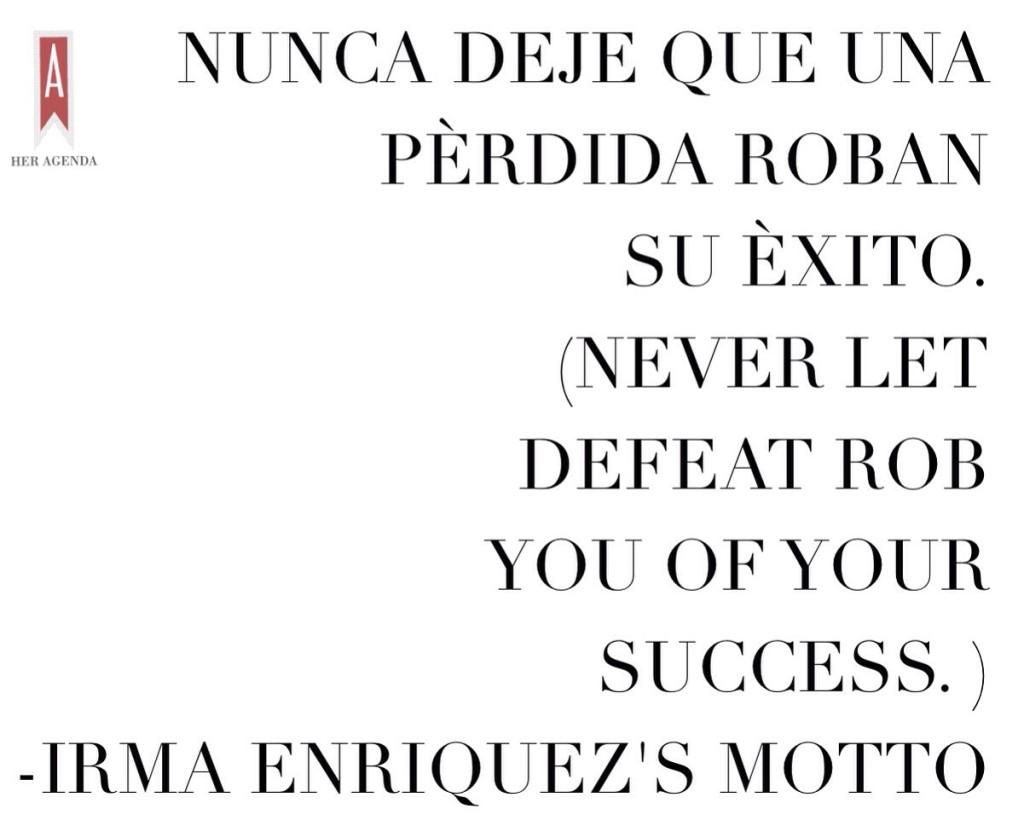 Her Agenda: What are you most looking forward to in your future?
Enriquez: I am looking forward to making a name for myself. One thing I've always had difficulties with is speaking out and establishing who I was. At one point, I would try to join groups and be a follower. In my future, I want to be a leader. I want to pursue some sort of entrepreneurship. I want to lead! I am working on it currently.
Article continues below advertisement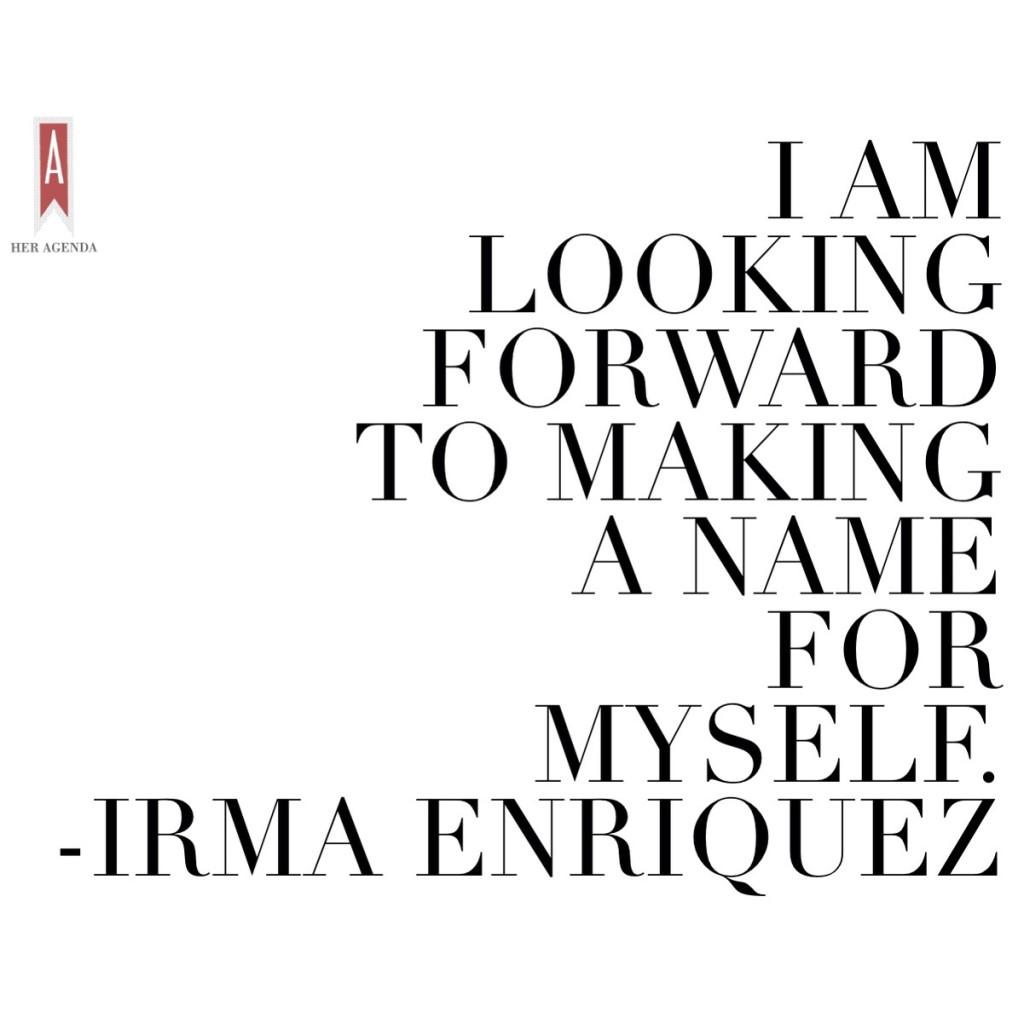 Her Agenda: What is your personal motto?
I've always stuck to [my mom's piece of advice.] It relates to a lot of things I have gone through, and it has helped a whole lot. My senior year of high school, I had a lot of personal issues in my household that set me back academically. I never [used] those difficulties as an excuse. I applied to college; I made it in. It wasn't the college I wanted, which was Albany, but I was able to transfer over there. That is the most prominent point [in my life] that I used that advice as my personal motto.
Article continues below advertisement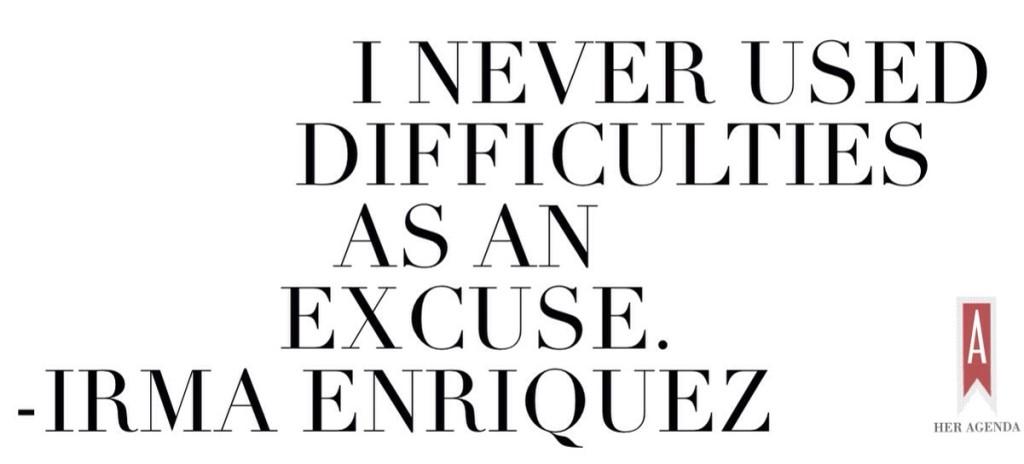 Interested in becoming a local event curator? Fill out this form, and we'll be in touch with more details.