Meet Shannon Faulkner, The First Woman To Gain Admission Into The Citadel Military Academy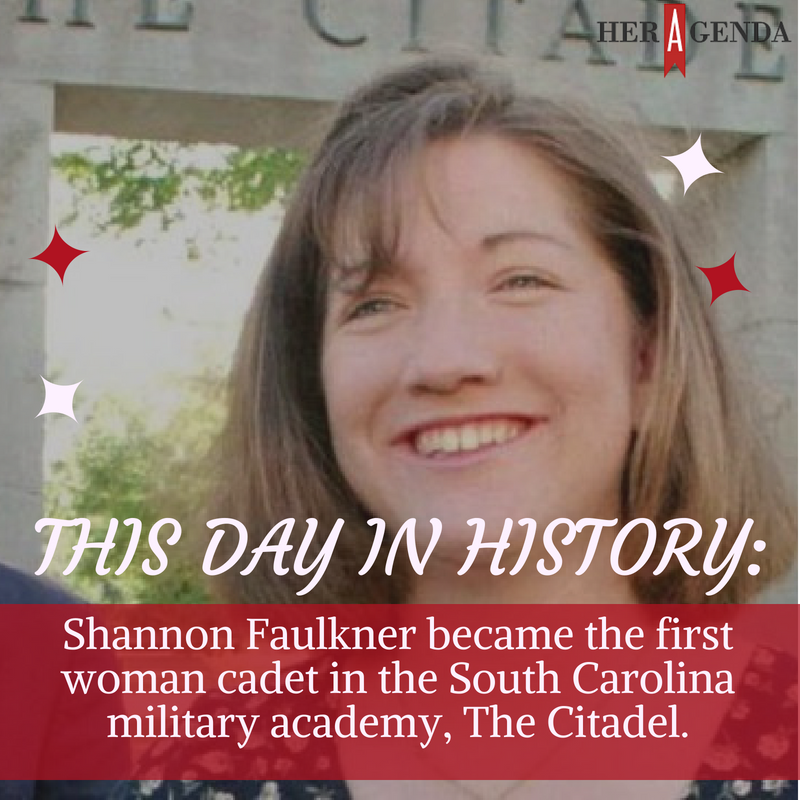 23 years ago today, Shannon Faulkner became the first woman cadet in South Carolina's prodigious military academy, The Citadel. The fight to join was long, and her stay abruptly short, but the work she did to gain admission would create a path for future women to join the exclusively male academy. Here's what you need to know about the woman who began this historic change.
She Fought In Court For TWO years to join the Citadel
In 1993, Faulkner was fairly accepted to the all-male military academy as a student. There was just one issue- they didn't know she was a woman. Her acceptance letter read "Mr. Shannon Richey Faulkner." When the school found out that Shannon was "Ms." not a "Mr.", they withdrew her acceptance. Faulkner wondered how a school receiving public funding could discriminate against women trying to join. She brought her case to the court, and after two years of fighting, won.
On top of the stress of being 18 years old and having to fight against gender discrimination in a courtroom, Faulkner was receiving threats in her daily life from those who were opposed to the integration of the school. Her dedication to her fight won through though, and on this day, she became the first woman cadet in a class of men.
Article continues below advertisement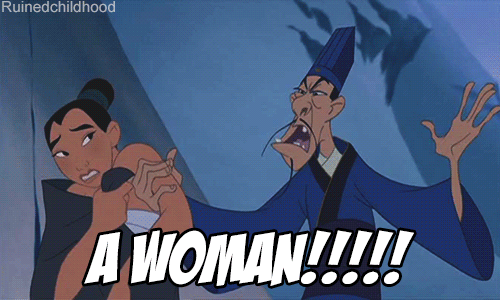 Sexism Shortened Her Legacy
The year is 1995, the month is August. Faulkner has won her case and been admitted in. It's her first week, and she spends it… in the infirmary. Running drills in the hot, 100-degree weather caused Faulkner to become ill. She and six others were brought to the infirmary, and Faulkner ended up being held overnight. The week would not get easier for Faulkner. Stress from her trial began taking a heavy toll on her mental health.
Article continues below advertisement
In the time following her court win, her family was threatened, their home was defaced, and she was receiving loads of hate mail. Fear of what would happen to Faulkner upon entering The Citadel was so strong she has to be escorted in by four U.S Marshall. Under incredible stress and feeling inexplicably drained, she decided to leave The Citadel at the end of her first week.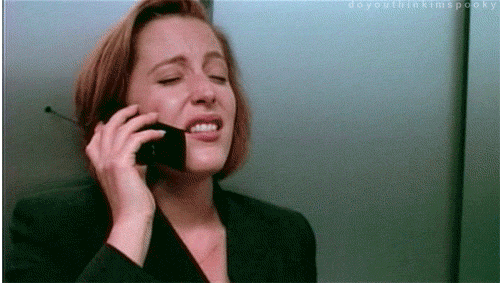 Article continues below advertisement
There's Controversy Around Faulkner's Work
Republican state lawmaker, Nancy Mace, the first woman to complete training at The Citadel, doesn't think Faulkner has a right to claim The Citadel or consider herself alumni. She goes as far as to say that Faulkner's stint at The Citadel was a "failure," and that there's no merit in her experience there. When Faulkner said a symposium honoring South Carolina writer, Pat Conroy, that The Citadel was her school "as much as anybody else's," Mace was outraged. She took to Facebook to express her feelings that Faulkner was undermining the work that woman like her did and the suffering they endured while in The Citadel to graduate. She also said that she does not like the idea that Faulkner helped create a pathway for her and other women, and that her accomplishments are her own.
While Mace did have to rightfully earn her place in The Citadel and surely, suffered under the weight of military misogyny, she did come after Faulkner fought for women's admission into the academy. In fact, a year after Faulkner dropped out The Citadel began accepting women.
Article continues below advertisement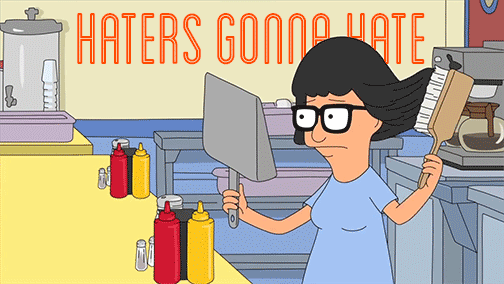 Today, Faulkner Is Doing Okay
After leaving The Citadel, she transferred to Anderson college. There she was able to nourish her love for teaching, a profession she had been interested in since she was a child. After that, she received her masters in education and settled down in Greenville. She found new interests, new people to support her, got involved in community theater. She feels pretty happy with where she is, and despite everything, thanks The Citadel for how it shaped her experiences. Faulkner feels content with the path life took her down, and that all in all, her work to get into The Citadel was important to break down barriers, even if others don't see it that.