Melissa M. Proctor On Finding Your Passion Through Unconventional Career Paths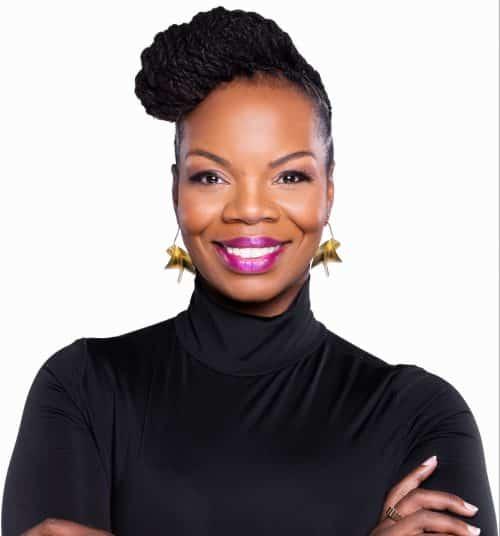 Melissa M. Proctor says still doesn't know what she wants to be when she grows up and that's exactly how she wants it! While her career went a different route from her childhood dream of being the first female coach in the NBA, she's currently serving as the Executive Vice President and Chief Marketing Officer of the Atlanta Hawks & State Farm Arena, from taking seemingly unconventional opportunities like being the first "ball girl" of the Miami Heat and making the most of them.
With the July release of Melissa's book, From Ball Girl to CMO, we thought it would be a great opportunity for her to join the Her Agenda INSIDER community and discuss what's led her to where she is today and how choosing an unconventional career path can lead to finding your passion.
Read a few excerpts from the conversation.
Melissa on her career mindset:
My "career mindset" is one of openness to the journey of where God leads me. There is always a plan or idea of what I like, but I'm always the one to take on roles others may not want… and I am curious so I tend to go in a direction of what I'm curious about or want to learn more of. I get bored easily, so it's important for me to always feel challenged. I also created guiding principles for my life and career and always use them as a filter to decide what I may do next. Instead of looking at opportunities for just titles or money.
On her biggest challenge:
I look at challenges as opportunities. I've been laid off, had difficult managers and have been told NO a lot. But each of those experiences has led me to ultimately where I am now. Getting laid off from Turner at 8 months pregnant was a major challenge. Especially not knowing what would be next. But faith, patience and having built solid relationships throughout my career helped me land at the Hawks.
On being in a male-dominated industry:
Article continues below advertisement
I think for me being a woman and specifically a black woman has been an advantage and not a negative. I believe your work and reputation will speak for you without you even being in the room. One thing for me is that I believe in showing up as 100% who I am at all times. So as an executive with locs and a nose ring either they can accept me or they can not. But I am in my role because they need my voice and my skill set so that is what I bring to the table each and every day.
On being yourself at work:
First understand the environment you are in or in marketing we say "know your target audience." Get to know the culture first. That's important. Sometimes people may assume certain things. For example I remember a woman meeting with me telling me couldn't wear braids to work because her co-workers would think less of her. I asked how she knew that and it was just what she thought. I told her to take baby steps. So she went on vacation and when she came back she kept her braids for a day or 2 in the office. She was surprised at the positive response she got. So it's important to have confidence and know that if they hired you, they wanted you! By not being yourself you're not only cheating yourself but also the organization.
Melissa on the importance of mentorship:
Article continues below advertisement
The importance of having others to guide you, give advice, open doors is critical! However I believe that when building those relationships it's important to be an asset to those potential mentors or sponsors not a liability. So often people want to meet with me or ask me to be a mentor and they ask me for time for them to learn my story, or get a job, or get tips on how to navigate then they leave. I can pour into them but very few ever ask how they can be a resource to me. So to help cultivate those real, authentic relationships with people that can champion you, I think it's also good to find ways to be an asset to them.