Meteorologist Rhonda Lee on Natural Hair and TV Comebacks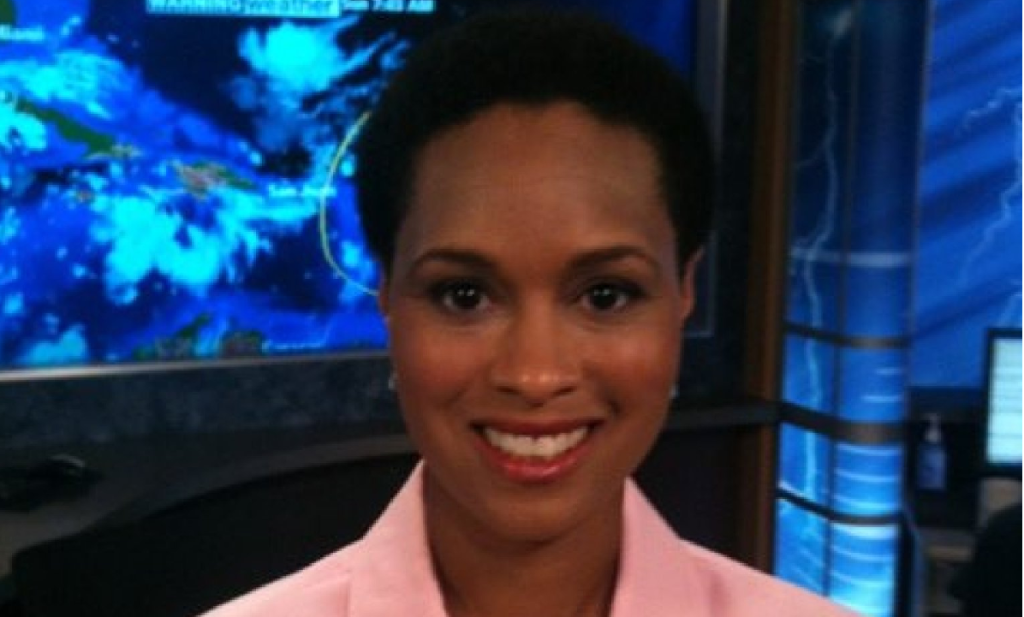 By
Bauce Mag
Oct. 16 2014, Published 11:42 a.m. ET
Meteorologist Rhonda A. Lee knows a thing or two about what it means to appreciate and defend natural beauty – both on and off the television screen. In this month's Bauce feature, we were given the utmost pleasure to hear more from the woman who demonstrates courage, strength and offers caliber to the African-American natural hair and ethnic movement.
Since she was a little kid, Lee always wanted to do the weather. After high school, she attended Kansas State University where she studied Journalism as an alternative because the institution did not have a weather or meteorology department. She continued on that track but always kept her dream vivid in the back of her mind. Before finishing undergrad, Lee applied to Mississippi State University but due to lack of specific educational requirements, she put a pause on her academic pursuits.
"I was never really encouraged to do the weather until I was adult – right at ten years after graduating," she said. "No one ever said 'are you interested in doing the weather, here let me help you,' that never came into anyone's vocabulary – until I went to Elvis Presley's house."
Lee got the chance to go to Presley's estate while field producing for Fox affiliate in Memphis, Tennessee, where she assisted with a Christmas special at Graceland. The meteorologist who she
Article continues below advertisement
worked with, surprisingly, encouraged her to do the weather and insisted she apply to Mississippi State with his help and guidance. It was on the grounds of Graceland that Rhonda finally had the push she needed to pursue her childhood career.
"That's really why I go out of my way for any school or organization who needs someone as an example to come in and talk about weather because that's all I needed as a kid," she said.
Article continues below advertisement
After receiving her credentials to become a meteorologist, Lee eagerly started her new career only to face unusual and glaring experiences that shadowed around her hair. During the earlier days of weather reporting in Monroe, Louisiana and then Texas, Lee remembers being asked to "tone it down" and that she was not being paid to be the star of the show, in addition to what she considered (and what very well may have been) "unbelievable racism."
Despite the premature negativity, Lee continued to push forward and was eventually hired at KTBS 3 News, an ABC affiliate in Shreveport, Louisiana but it was here that Lee faced an unpredictable climax in her career path, one that reached headlines at various media outlets, including the Daily News and Pix 11.
In 2012, a viewer identified as Emmitt Vascocu, left a comment on the station's facebook page that the 'black lady' [referring to Lee] was nice but needed to wear a wig or grow some more hair" because he thought she looked like a cancer patient. Lee responded to that comment in a professional manner, stating that she was proud of her African-American ancestry, which includes her natural hair.
"I would never in a million years consider my hair to be a controversial issue – necessarily – I consider my hair to be my hair."