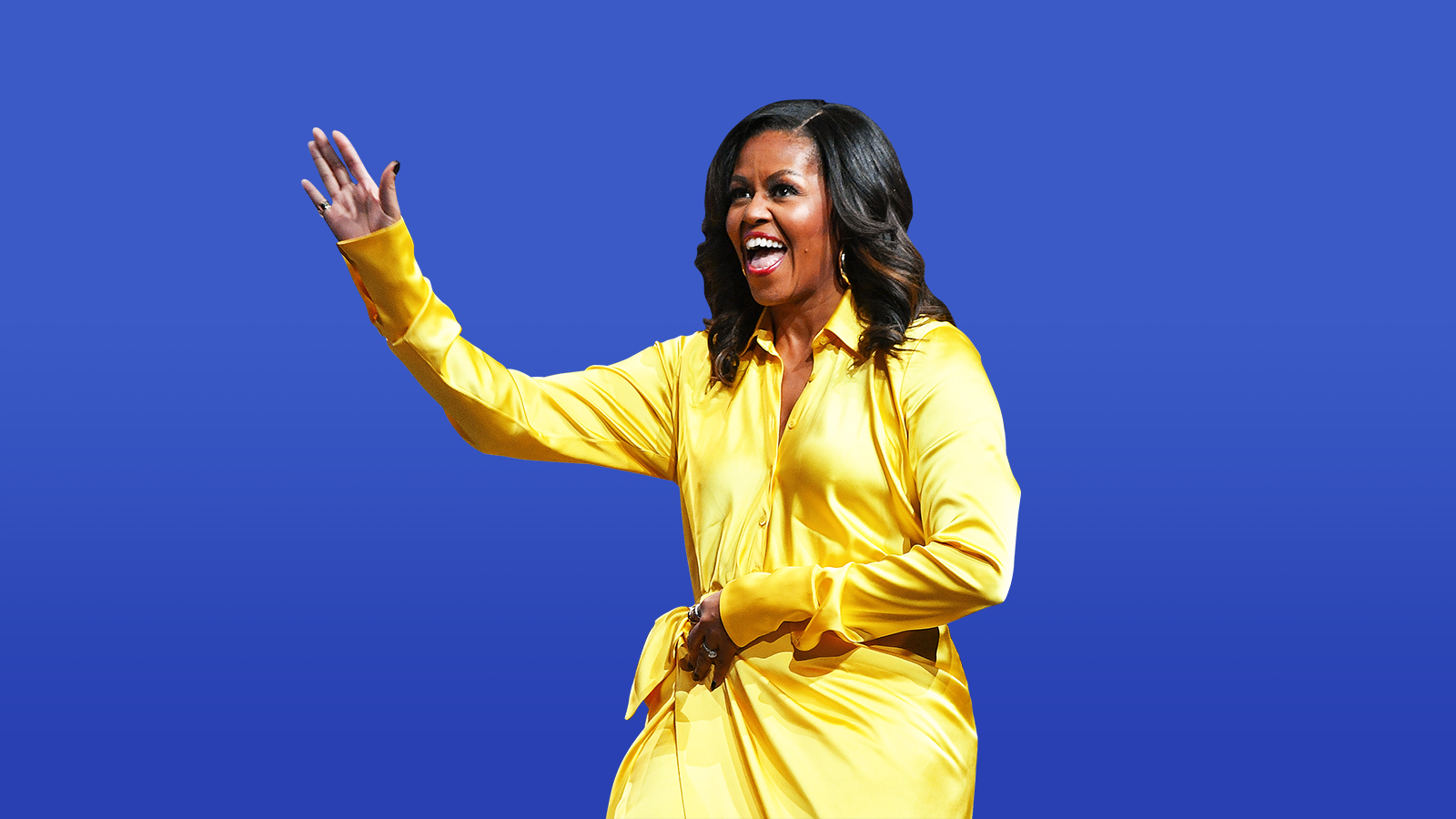 Michelle Obama Thinks Leaning In Is Bad News For Women
By
Hollyn Randolph
Dec. 28 2018, Published 7:12 a.m. ET
Former first lady Michelle Obama has been on a whirlwind since debuting her record-breaking book, "Becoming". The Forever First Lady, as she is affectionally known, has been selling out arenas while offering a candid look into her life and career. On one such recent stop, Obama's candidness caused a bit of a stir.
During her event at Barclay's Center in Brooklyn, New York, Obama – who was speaking on work/life balance – was quoted as saying: "That whole 'so you can have it all?' Nope, not at the same time," Obama said. "That's a lie. And it's not always enough to lean in, because that shit doesn't work all the time."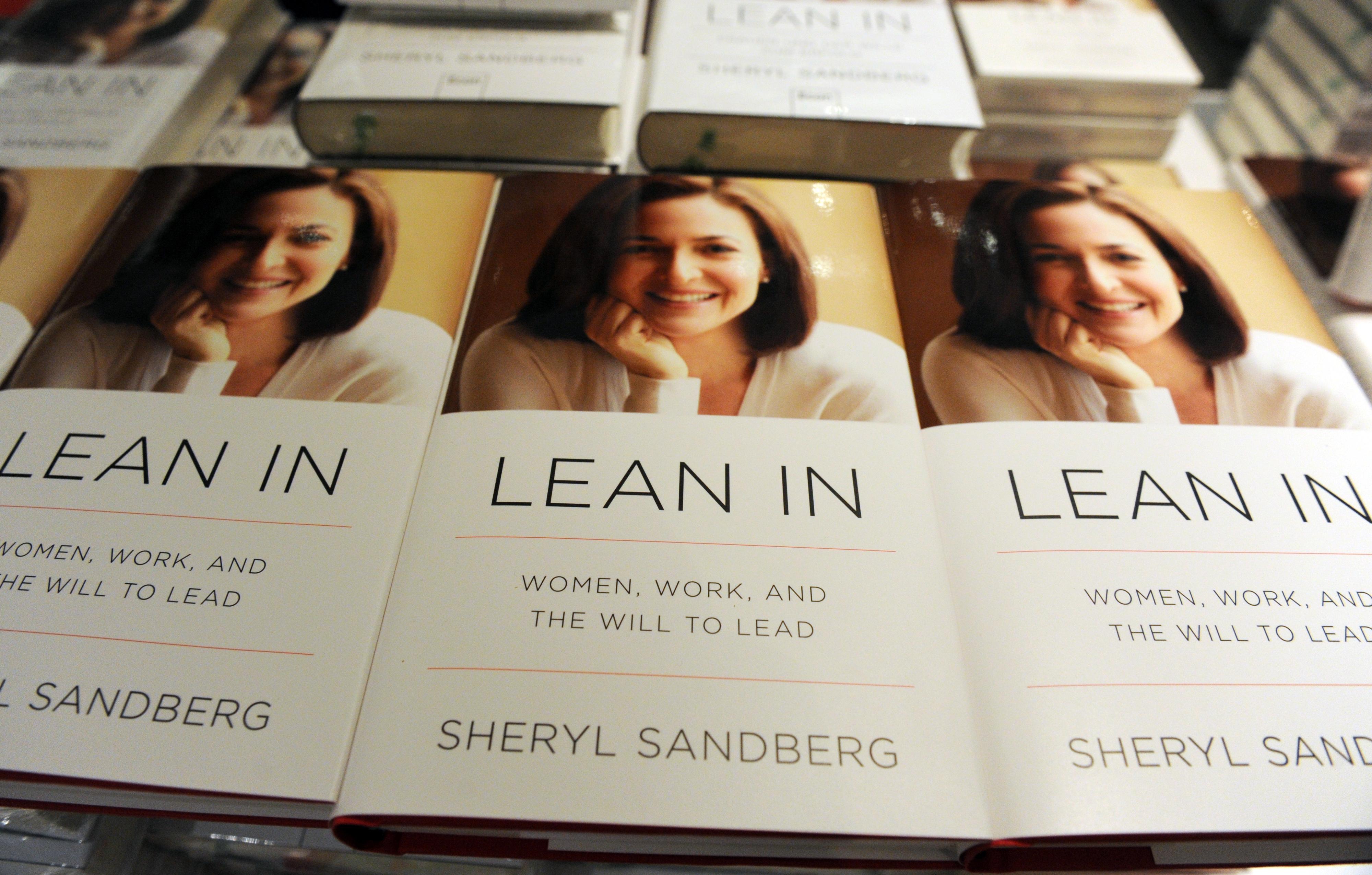 The term "Lean in" became popular in 2013 when Facebook COO Sheryl Sandberg published her bestselling book, Lean In: Women, Work, and the Will to Lead. In the book, Sandberg encourages women to hone their negotiation tactics, strive to fill leadership roles at work, and tackle their professional lives at full speed. The phrase and book had such an alluring effect that Sandberg created a non-profit with the same name.
Article continues below advertisement
While Obama's comments received mixed reactions, it also started a dialogue among many career-driven women about whether or not leaning in is effective. Connie Schultz, syndicated columnist, and wife of U.S. Senator Sherrod Brown of Ohio tweeted, "Michelle Obama said (expletive), and some people lost their (expletive) with false outrage. Meanwhile, countless women are nodding in agreement with what she had to say about unreasonable expectations weighing us down like blankets of wet wool."
Schultz sentiments are backed by data and anecdotal experience. There are just 24 women CEOs leading a fortune 500. A majority of Fortune 500 companies currently have at least one woman on their boards, however, only 25% have two, according to a PWC study.
These stats don't even begin to paint the whole picture of what women deal with in starting their careers and excelling in them. According to a recent study by a group of Duke University psychology professors, the mantra of "lean in" might prompt people to view women not only as the solution to the problem but also as the cause of it.
Article continues below advertisement

The research used a series of six studies involving 2,000 participants. The researchers sought to compare the effect of encouraging the individualistic approach synonymous with the "lean in" movement. In one of the test groups, participants read or listened to the do it yourself (DIY) messages, which emphasized that women can act more ambitiously, speak more confidently, demand a seat at the table, and take more risks. The other group read or listened to sections which emphasized structural and societal factors, such as discrimination.
Article continues below advertisement
Those who read or listened to the DIY messages were more likely to believe women have the power to solve the problem. However, they were also more likely to believe that women are responsible for the problem — both for causing it, and for fixing it. The study's authors made clear that they didn't believe, "Sandberg's approach intended to blame women for inequality, but that they feared the main message, which emphasizes individual action as a way to address gender inequality – may lead to people viewing women as having played a greater role in sustaining and even causing gender inequality."
The findings from the study are important as women continue to fight for policies such as paid leave, affordable quality child-care, and equal pay to name a few. Such factors such as these are out of our hands and cannot always be overcome.
Article continues below advertisement
Rachel Thomas, President, and Co-founder of Lean In issued a statement recently about the former first lady's comments. Thomas states, "Recently, Michelle Obama said the notion that women can "have it all" is a lie—and that it's not always enough to "lean in."
Perhaps not surprisingly, the former first lady's comments have been reported as a dig against the work of our organization. But while we may quibble with her wording, we wholeheartedly agree with the substance of her point. As she rightly notes, women trying to have both a successful career and a happy family often find that it doesn't work, especially when women are expected to do it mostly on their own, without supportive partners, good jobs, or public policies that support working parents". You can read the entire statement here.
Regardless of how many may feel about Ms. Obama's statement, it is important that as we head into the new year, we make a conscious effort to help all women succeed. Whether it is supporting policies or legislation, creating community initiatives or championing the promotion of women colleagues, for more women to achieve career success we must all lean in.