Microsoft Helps Millennial Entrepreneurs Make Their Dreams Real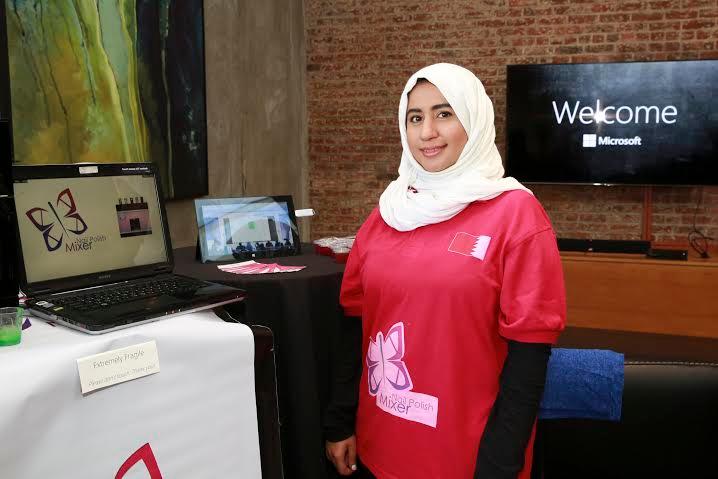 Picture it, a world where you can design own custom nail color and have in your hand and on your fingertips in less than a minute. If you think this sounds like dreams of a distant future, the future is now.
Microsoft is helping millennial age entrepreneurs all over the world and different backgrounds to make dreams like instant nail polish a reality. Her Agenda was able to attend a recent student showcase hosted by Microsoft in New York City. It was an evening that highlighted young entrepreneurs and techies alike.
During the event, Her Agenda had an opportunity to speak with Microsoft executives about YouthSpark. YouthSpark is a global initiative to close the gap between young people who have access to skills training and those who do not. This program, launched in 2012, pairs students with nonprofits to gain experience in areas they are passionate about. These experiences cover a variety of fields such as medicine, journalism, fashion, and of course technology.
As part of the YouthSpark initiative, Microsoft hosts the Imagine Cup competition –global student technology program and competition that provides opportunities for students across all disciplines to team up and use their creativity, passion and knowledge of technology to create applications, games and integrates solutions that can change the way we live, work and play.
Her Agenda spoke with Imagine Cup finalist Alaa Mohammed. Alaa is a native from Bahrain. Alaa along with her partner Marwa Buhaila designed that app (powered by Microsoft's Surface tablet) that allows you to create your own nail polish. You select a color and, a machine also designed by Alaa mixes enough polish for a single use in 60 seconds.
"It was an amazing opportunity to showcase my work here in the United States, I hope to make my product accessible to everyone soon," explained Alaa.
Alaa and Marwa placed third in the Imagine Cup finals this year, but that can hardly be considered a loss. Microsoft will continue to provide software development, coaching, and mentorship that these young women will need to launch on to the world stage.