Microsoft's Bing Predicts the Top Careers for 2015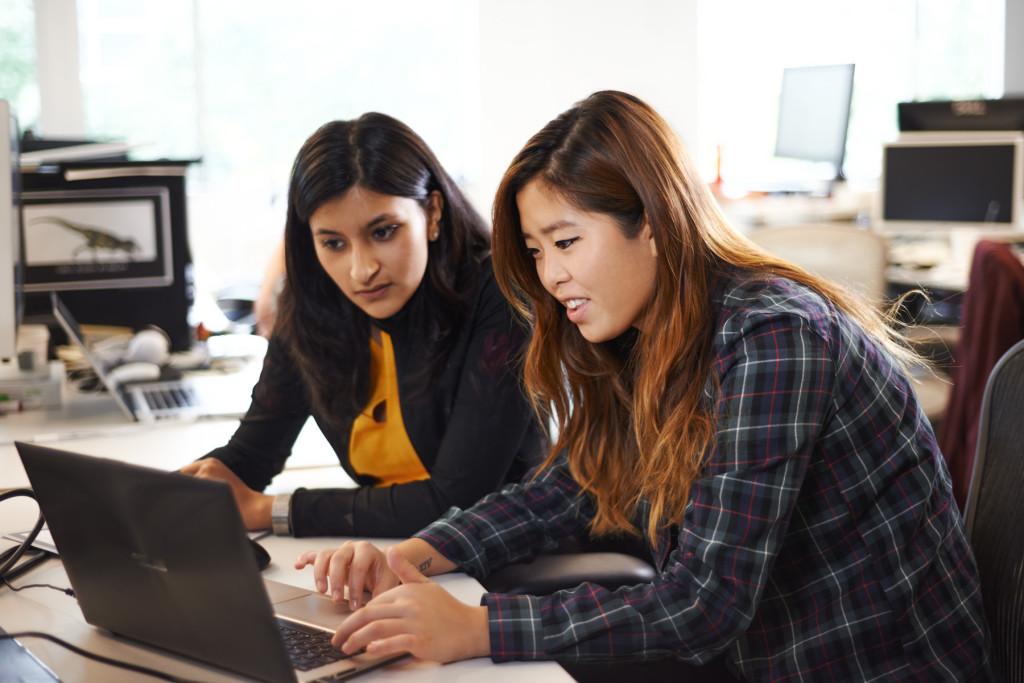 A couple of weeks ago, Microsoft gathered a few editors and career experts together for an intimate dinner where they revealed Bing's predictions for the top careers of 2015.
This is the first time that Bing has predicted anything connected to the career sector. A few of the top careers that they're seeing for this year include stay at home/work from home jobs, healthcare, business and engineering jobs. Specific jobs within those industries highlighted include: telemarketing, call center, data entry, medical transcription, healthcare management/administration, software engineering, data analyst, web-developer, operations manager, financial analyst, occupational therapists, and cyber security just to name a few. Bottom line? Workers want jobs that allow for more flexibility and the chance to work from home…or from anywhere they want!
Anthony Rotoli a University recruiter for Microsoft's internship programs and entry-level opportunities explained during the dinner he believes technology has empowered us not to just "work from home" but to really work from anywhere. Whether its from a ski lift, or your kids' hockey practice, we can get connected and work across devices wherever we are.
Anthony also shared some insights with us on getting your foot in the door at Microsoft and tips for landing a job that offers flexibility.
Article continues below advertisement
Her Agenda: What are some opportunities at Microsoft open to those who might not have a background in coding?
Anthony Rotoli: User Experience and User Interface Designers is a growing area that we're constantly seeking the most creative minds for. Technical consulting is another neat area where we need folks who are passionate about technology and who can work closely with our most important customers to help them find the right Microsoft solutions for their technical challenges. We also have a growing need for Data Science roles which doesn't necessarily require coding experience, but often requires a heavily quantitative background. These folks apply complex quantitative analysis methods to large data sets.
Her Agenda: What type of flexibility options does Microsoft offer to its employees?
Anthony Rotoli: We offer flexibility in a number of different ways. I think that flexibility is the main way I'd explain our culture. Whether we're talking about what you wear to work on a daily basis, what time you decide to show up and leave for the day, or the creative way you go about getting your job done, there is very little micro-managing at Microsoft, no pun intended.
Article continues below advertisement
Her Agenda: Is workplace flexibility something that entry-level employees are offered or is it something they need to work towards?
Anthony Rotoli: With regards to flexibility in terms of switching from one job or team to another, this is something we really feel is important to embrace. Often times, when you're ready to start looking for a new team, your current manager will help connect you with people they may know from other teams. Generally, we ask new employees to stick with their first role for about a year before making a move.
Her Agenda: What types of skills/experience do you look for when hiring a new employee entering the workforce for the first time?
Anthony Rotoli: We hire talent from all different educational backgrounds and career experiences, but all of our employees share one common trait – passion and curiosity. When I find candidate passionate about Microsoft or technology in general, it's contagious.
Article continues below advertisement
Her Agenda: What can a student do while in school that would stand out to you as a recruiter?
Anthony Rotoli: At Microsoft, passion, curiosity and ambition are really important to us. We want to see you involved in different technical groups on campus, sharing your knowledge on technical forums or even penning a personal blog. Mobile app development and other similar side projects are a great way to have something tangible to show a recruiter – this will really help you stand out and be remembered. All these things can help you get noticed by Microsoft University recruiters.
Her Agenda: How important is the body of the email when reaching out to recruiters? Has it taken the place of the cover letter?
Anthony Rotoli: In the technical world at least, this has definitely taken the place of a cover letter. I recommend keeping your email succinct by expressing your interests and passions in 3-4 sentences. We'll be able to find everything else about you in your resume or through LinkedIn. It's also neat when you're able to tie your passion and interest to something that the company you're applying to is working on. For example, "next generation user interfaces are something I'm really interested in – this is why I was really excited to learn about Microsoft HoloLens."
Article continues below advertisement
Her Agenda: A lot of millennials are multi-passionate and while they may be applying for jobs, its very likely they have launched their own company, website or app on the side. As a recruiter do you see this as a red flag?
Anthony Rotoli: I see this as a green flag, meaning, go get this person now!! We love to see this type of creativity and ingenuity, and it's definitely one of the best ways to stand out.
Her Agenda: How does Microsoft cater to fostering their employee's creativity within a corporate setting?
Anthony Rotoli: Just being a part of a company where so many creative people work is already very helpful but we also make sure to provide fantastic opportunities for folks to create, cultivate and collaborate with each other. We have a space across several of our campuses called The Garage where any Microsoft employee can show up and work on their creative passion projects. We also hold bi-weekly meet-ups in this space for employees to get together and collaborate. Last summer, we held our first company-wide Hackathon, //oneweek. It was a really great opportunity for employees to work on something they were personally very passionate about.
Her Agenda: Finally, what roles are you actively looking to fill right now?
Anthony Rotoli: With a company as large as Microsoft, we are hiring for all sorts of roles in our offices around the world. For Microsoft and the tech industry, there continues to be a high demand for talented software developers. This demand doesn't look to be slowing down anytime soon. Data Science and User Design are following closely behind software development. We also offer a broad variety of non-technical roles in marketing, sales and legal, just to name a few.