Millennial Women Closer Than Ever To Closing The Wage Gap, But Worry About Roadblocks Ahead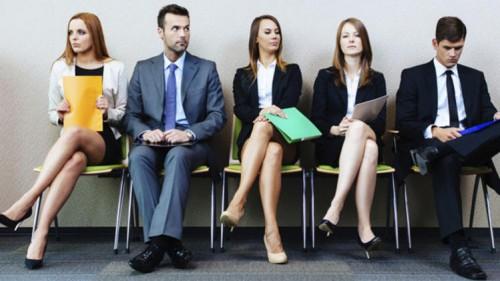 Wages are looking up for young women in the workplace.
According to a new Pew Study, millennial women have come closer than any other female generation in evening out the wage disparities among men and women in the workplace. Currently, women are making 93 cents for every dollar a man makes. This is a huge rise from just 64 cents in 1980.
Out of the many things contributing to this surge, higher education is being hailed as a major factor. Right now, 38 percent of millennial women currently have a bachelor's degree, seven percent more than millennial men. More women are beginning to pursue and achieve higher education at a greater rate than men, making them more qualified for more entry-level positions in the workforce.
However, this good news is short lived for many millennial women who feel that the narrowing wage gap will slowly widen again as they get further into their careers. The Pew Study revealed that millennial women feel that as their lives progress and the possibility of starting a family becomes more likely, they will be forced to balance family and work, oftentimes resulting in women having to sacrifice the latter.
The study reveals a staggering 63 percent of millennial women expect to lose job opportunities once they start families. It still remains an unavoidable fact that women are more likely than men to assume the family-raising responsibilities.
Even with the status quo working against them, millennial women are determined to stay focused and positive. This is a great sign, especially since past generations of women were less enthusiastic about their futures. According to the study, only 51 percent of millennial women think that it is still harder for women than men in America, slightly lower that the 55 percent of women in the Baby Boomer generation.