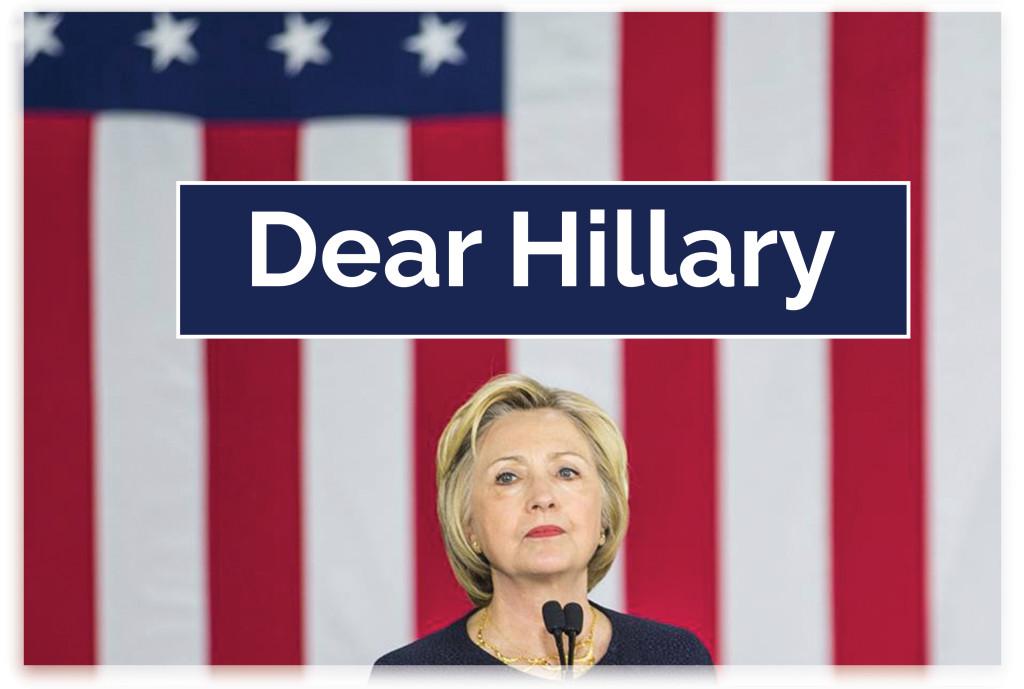 Millennial Women Express Heartfelt Thank You To Hillary Clinton In Open Letter
By
Rhonesha Byng
Nov. 22 2016, Published 2:15 a.m. ET
It's been two weeks since Hillary Clinton's lost the 2016 presidential election. I am still in shock. I still can't believe we're here. The thing we all most feared has come to fruition.
The data of those who supported her and those who did not is baffling. According to exit polls from CBS and NBC, approximately 53% of white women voted for Trump. The only silver lining I could find in this is that although she lost the general election, as of this writing, her lead with the popular vote is 1.7 million.
My heart broke when Hillary did not win, but as she shared in her concession speech, this election was about more than one person. I feared what her loss signaled to women and girls across the country and around the globe. I am someone who genuinely believes that with hard work and dedication, anything is possible. This belief is the reason I took a chance, and stepped away from a steady paycheck to launch Her Agenda and become an entrepreneur. I am still in my twenties but as I get older this belief is seeming more and more like a fantasy and less and less like a true possibility.
A woman who dedicated her life to a goal, and worked her butt off lost to a man who was completely unqualified, unproven and overall a joke. But as women, we owe it to Hillary to keep going. If we let this stop us or slow us down then Trump and those who believe in him truly win.
Although it's devastating that Hillary is not the President, her example and leadership will empower a generation of women for years to come. The impact of this won't be able to be measured but it will be greater than any of us could have predicted.
In order to show our appreciation to Hillary, we asked Her Agenda contributors and subscribers to share a letter to Hillary. Read them and add yours below.
Article continues below advertisement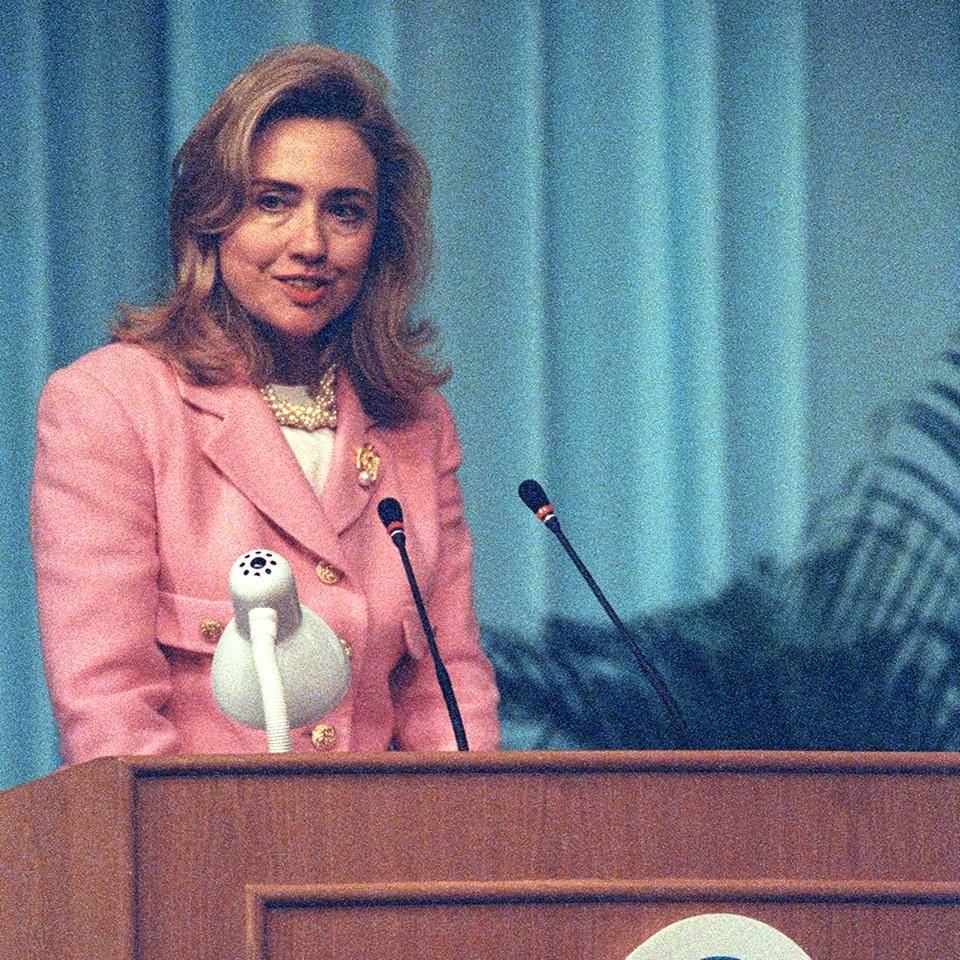 Thank you for being a relentless change agent. Thank you for gracefully showing the world that politics is more than a governed industry but a lifestyle. It is about giving a group of people the opportunity to develop how they collectively want to commune with one another and your campaign galvanized new voices to recharge this opportunity. You have now planted the seeds into a fertile ground and it is the job of the women behind you to grow it into a movement.
Lauren Bealore, 27, Detroit
Article continues below advertisement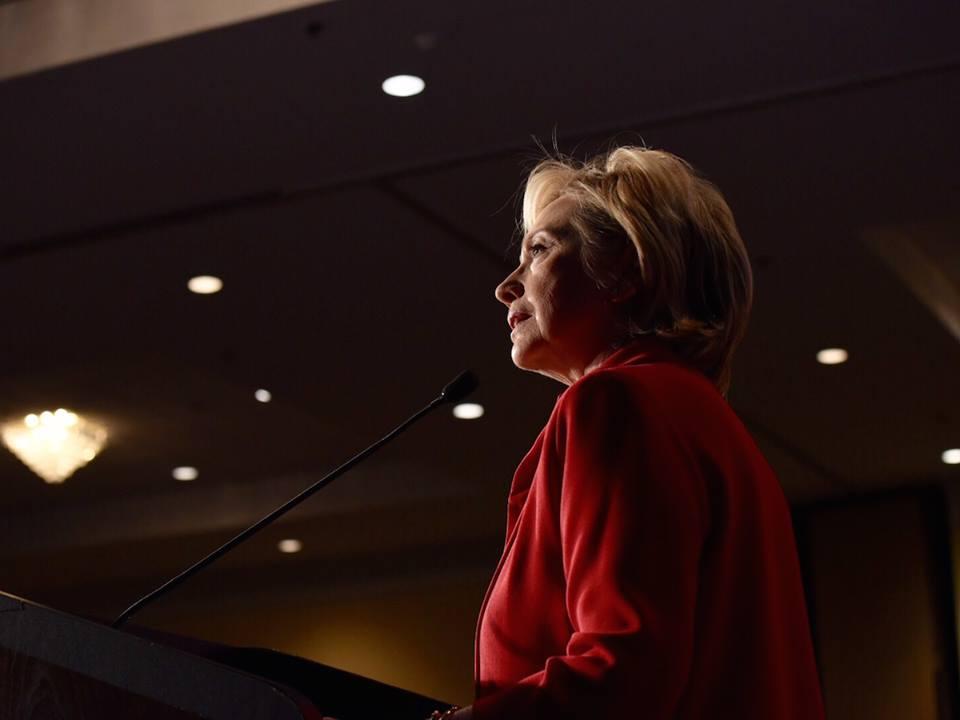 Since I was a little girl, I've admired how you have gracefully demonstrated that it is possible work hard toward your dreams while rearing a family. Even when the odds were against you as you continued to take on greater challenges, you stood firm in your beliefs to do what was right for millions of Americans nationwide. Your resiliency, determination and tenacity have conceived a new generation of women leaders who are ready to take up the mantel and fight for good. From the bottom of my heart I thank you for showing me that it is possible for women to chase their dreams, climb to their highest heights and shatter glass ceilings.
-Chasity Cooper, 27, Washington, D.C.
Article continues below advertisement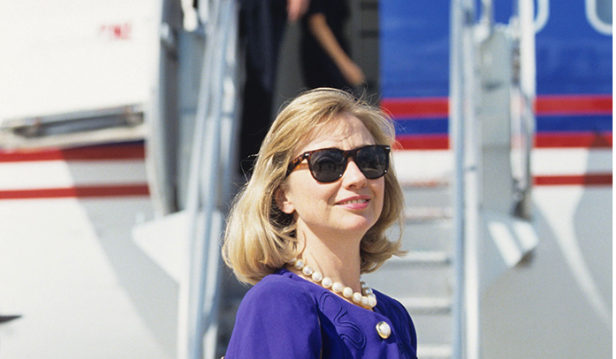 Thank you for moving forward fearlessly to pursue, not just your dreams, but the dreams of millions of little girls and women of the world. The word 'adversity' will never fully explain what you've gone through and through it all you remained steadfast and focused on your goals; regardless of the background chatter. You are not cold, you are not emotionless; you are a strong, resilient woman who we are all so proud of. On behalf of my friends and I, thank you from women who are now inspired, humbled and most of all thankful for someone who was willing to represent us so audaciously.
Article continues below advertisement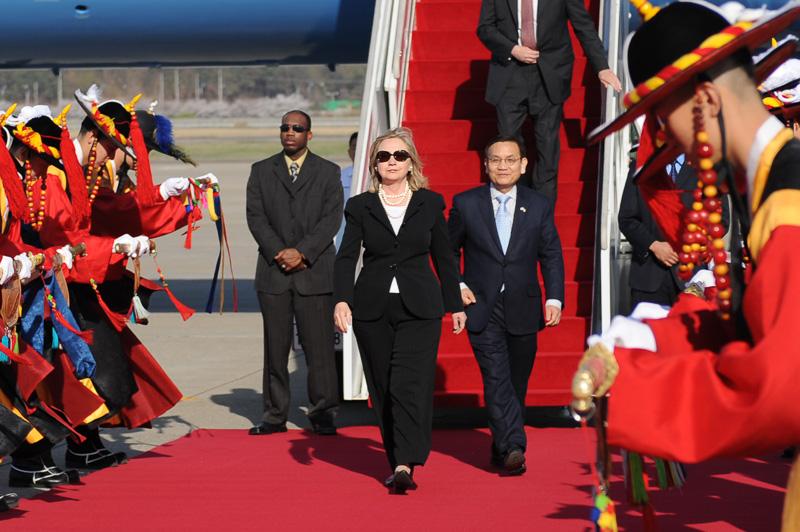 A day I will never forget is Nov 24, 2004 when I received my certificate of citizenship of the United States. I knew that someday this great country, built on the biggest hopes and the wildest dreams, would continue to make history like none other. I'm sorry that this same great place failed to realize that you too could be a great leader of the free world. Thank you for inspiring girls all over the world to now work harder than ever to be and achieve all things possible. W.E.B Du Bois said it best– In this world, there is no force equal to the strength of a woman determined to rise. I can't wait to see what you do next but I know for sure that myself and all the girls out there will be watching and rooting you on.
-Tiffany Stewart, 26, Long Island, NY
Article continues below advertisement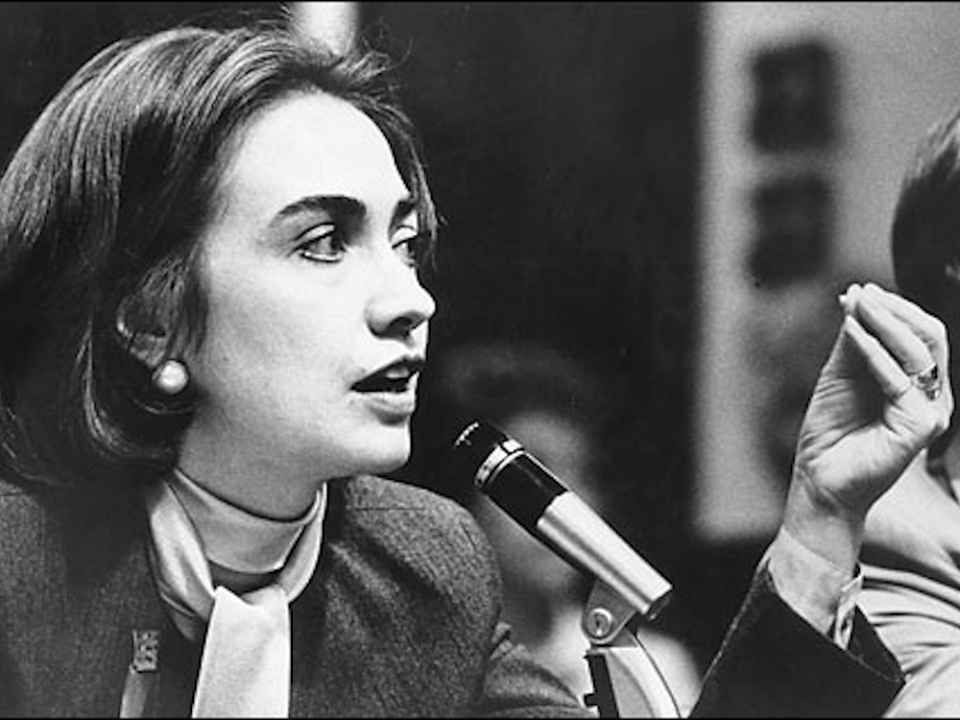 You may not have shattered the glass ceiling, but you sure as hell but a big ol' crack in it. And for that, I and every other woman in this country and around the world thank you. Thank you for giving us hope. Thank you for making us believe that we can do anything we set our minds to. Thank you for inspiring a generation of little girls to aspire toward greatness. Thank you. Thank you. Thank you.
-L'Oreal Thompson Payton, 29, Chicago
Article continues below advertisement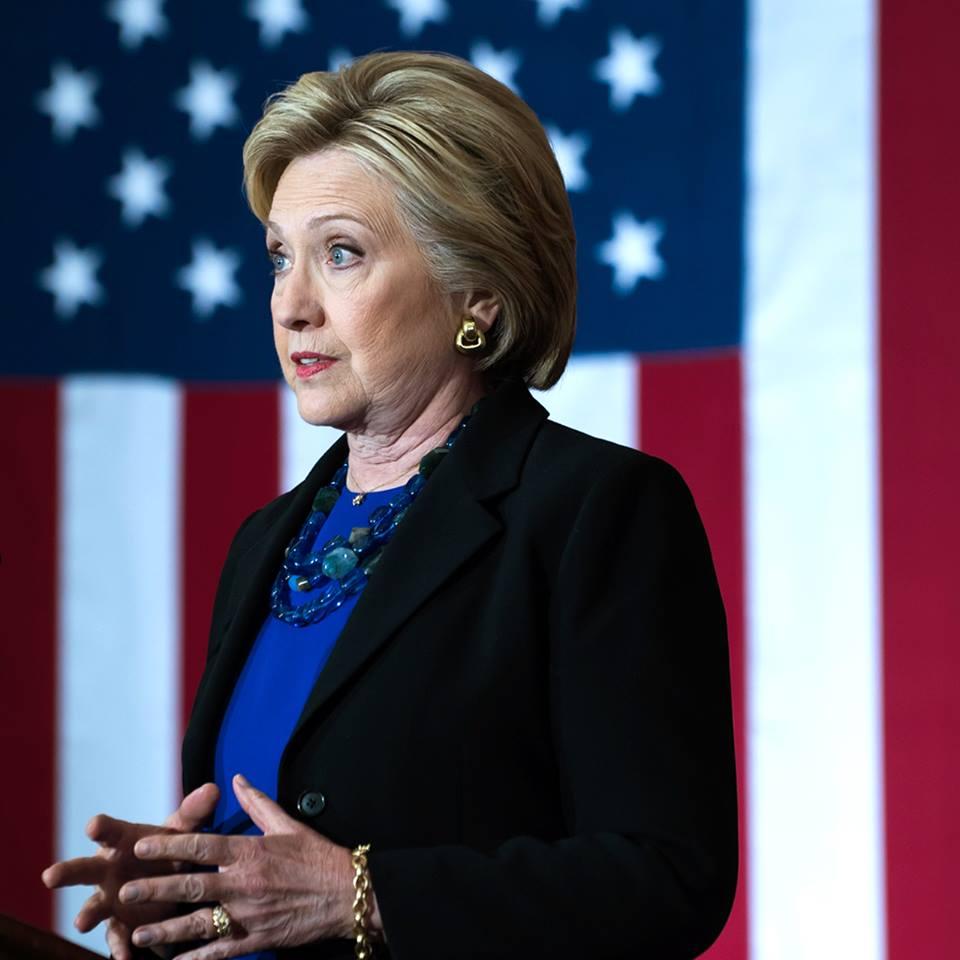 You are a hero to millions of women and girls worldwide. You are the symbol of progress and hope. Thank you for your courage and dedication to devoting your career to progressing our country. As children, we are often told that we can be anything that we'd like to be. I would have never imagined to include "president" in that list of career goals. You personify the statement because you have succeeded in being nominated and running a great race to have the most honorable job in the world. Thank you for changing the image that young girls see in their minds as they imagine their futures. History has been made!
Article continues below advertisement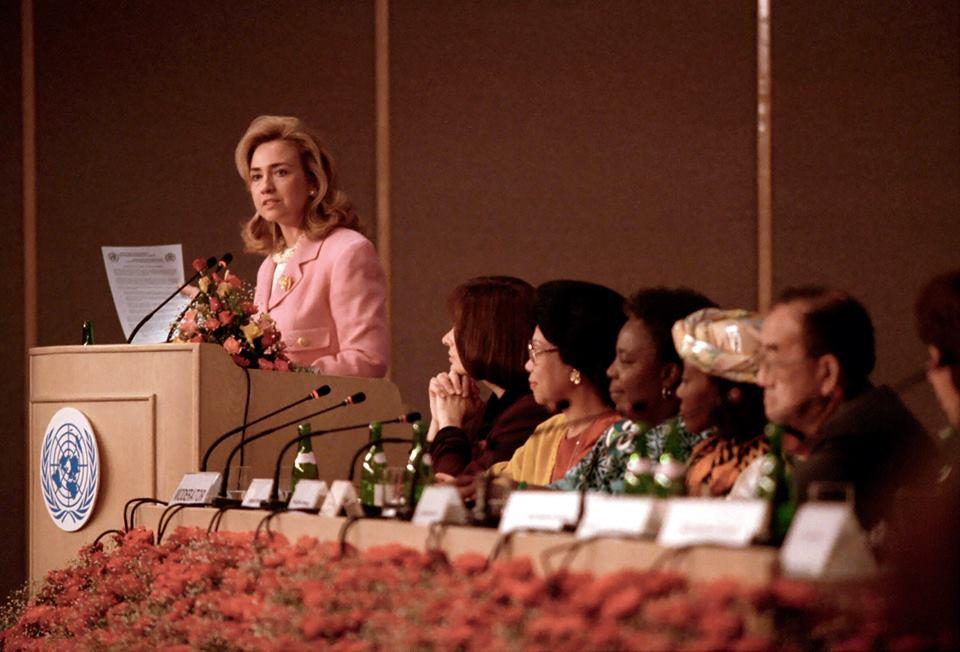 I will never forget when you announced that you were running for president. I found out through twitter and saw numerous postings on other social media websites. Your ability to connect with millennials through the platforms we use were unforgettable. Through social media many young adults were encouraged to vote and learn more about politics other than the surface level information. Your genuine concern for our generation was consistent through the whole race. This election showed myself as well as my peers to go for anything you set your mind to and that delay is most certainly not denial. Thank you for being a role model and an example for young women across the world.
Article continues below advertisement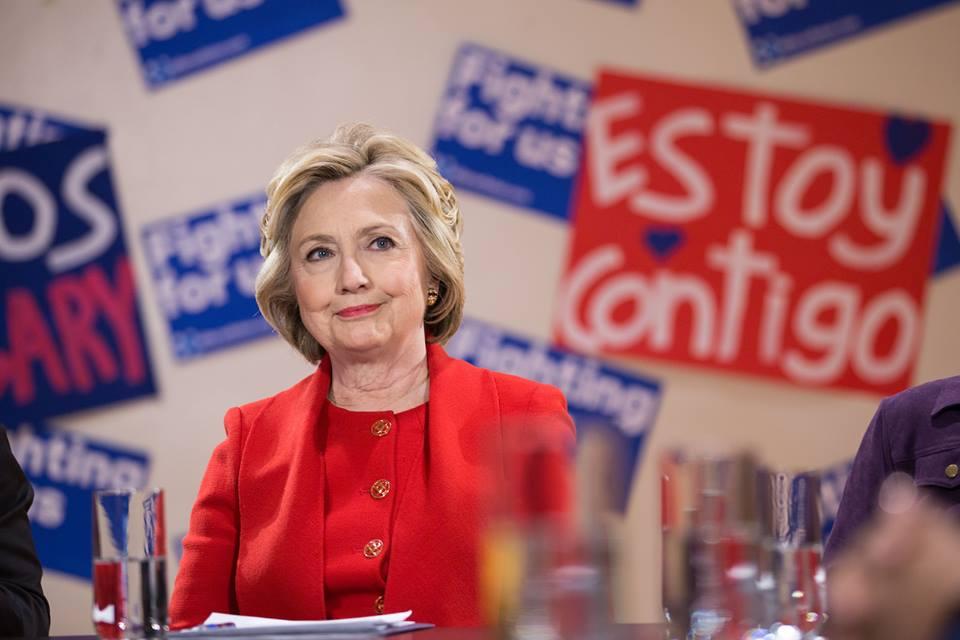 Secretary Hillary Clinton,
It was very inspiring to have a role model like you leading us. Although I'm really heart broken about the results of this election, I want you to know that we have not lost all hope in our future. I witnessed you making history and for that I am thankful. You are a great inspiration to young women all over the world and in my mind you have broken that glass ceiling. God bless you and thank you!!
-Victoria Glaude, 23 Washington, D.C.
Article continues below advertisement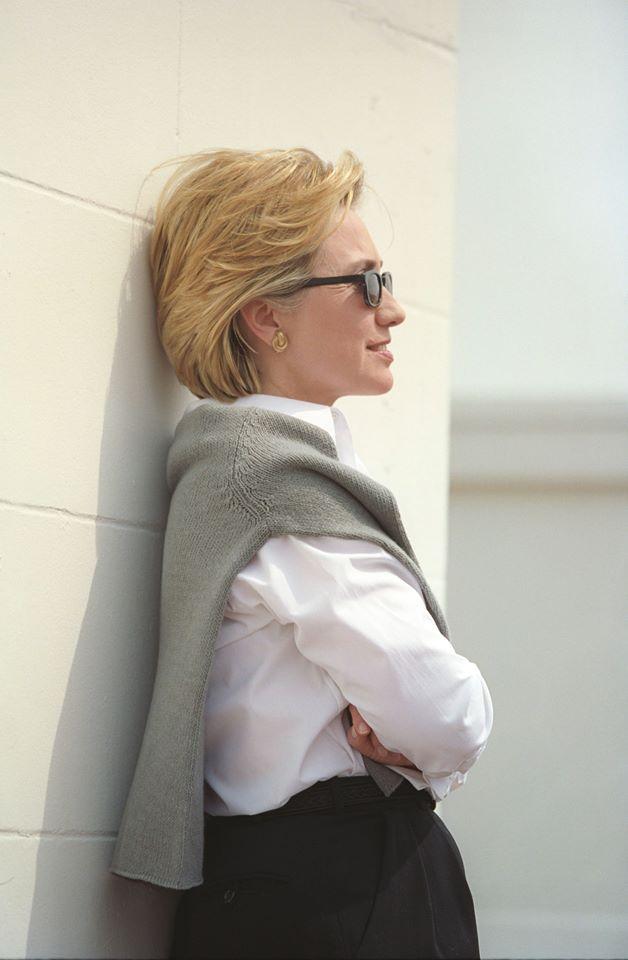 Calamity Jane once said, "I figure if a girl wants to be a legend, she should just go ahead and be one." Apparently Calamity Jane (or Martha Jane Canary as she was born) was illiterate, an itinerant alcoholic and an occasional prostitute. However, her philosophy speaks so much louder than what was written about her on the Internet. Similarly, everything that you've done for this country during countless hours wearing so many different hats in our political system speaks so much louder than the outcome of the 2016 presidential election. You, Hillary, are a true legend that I cannot wait to tell my future daughters (and sons!) about. Thank you for fighting for us. We will never stop fighting for you.
Article continues below advertisement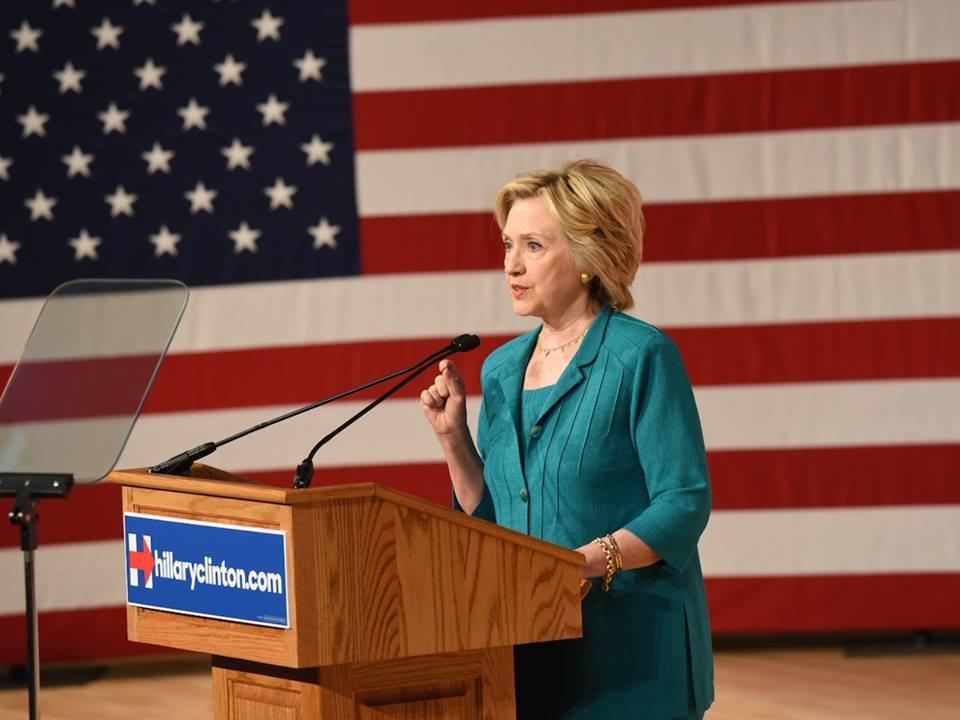 Over the years you have faced so much opposition and hatred at each step in your career in public service. You have always remained an advocate and change agent no matter what. The results of this election were hard to accept, but you are resilient and that is the greatest lesson I've learned watching your career overs the years. I have no doubt that you will find a way to continue to fight the good fight, but it is also a responsibility of all who admire you to pick up the mantle of service and advocacy.
-Tiffany Patterson, 28, Queens, NY
Article continues below advertisement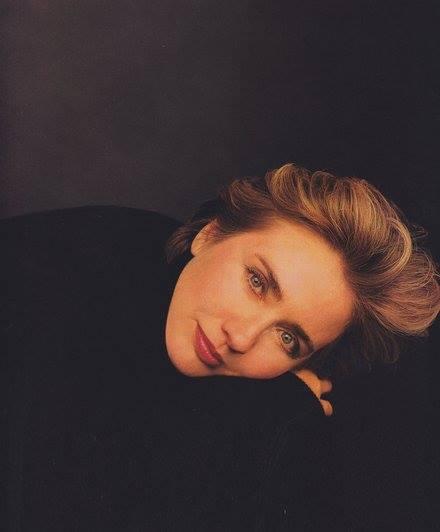 Even if you do not make your mark in the presidential textbooks, please be certain that you have made your mark in history. Success is not always about winning or beating your opponent. It is having the power and grace to influence and inspire the next generation to reach their own dreams. Your persistence, resilience and dedication has influenced and definitely inspired.
-Chanel Watson, 21, Maryland
Article continues below advertisement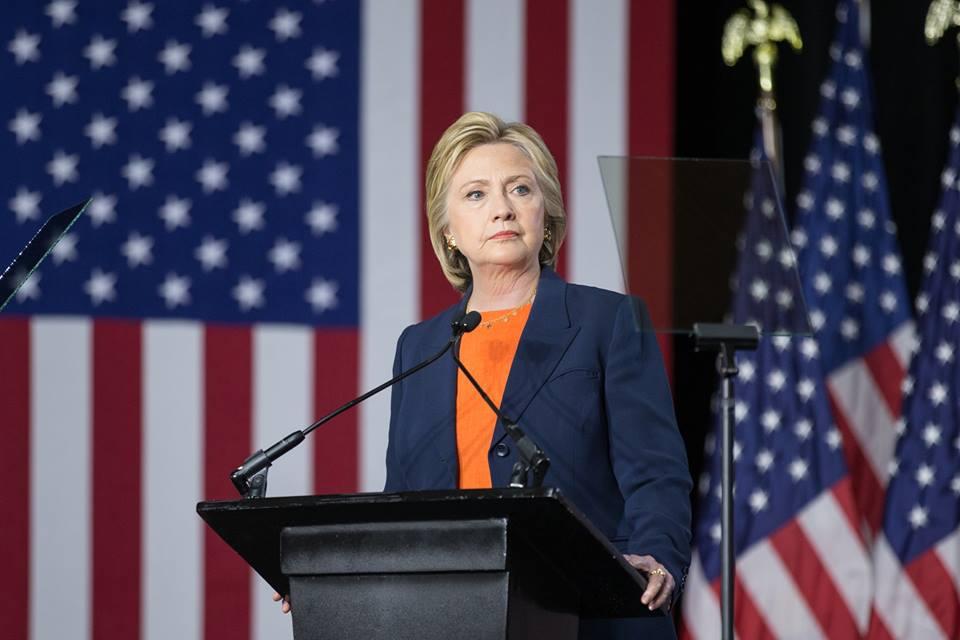 I want to thank you for fighting for us. Despite the outcome of the 2016 election, I have not lost hope for the future. You have inspired so many of us and truly made us believe that we are stronger when we work together. I'm so grateful that we have a role model like you.
Article continues below advertisement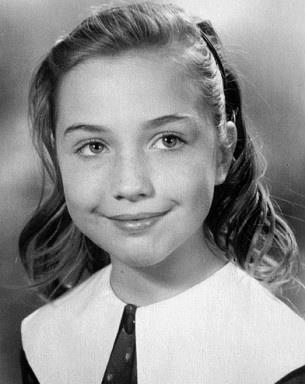 You matter. It's a shame that our Democracy could not support the most qualified presidential candidate in our history to ever run for office. I am heartbroken. It hurts. It hurts because this feels like a deliberate strike against progress. Unlike the unconscious bias that often takes the blame for things like this, this is not subtle. It feels like a conscious stand against women who are qualified, ambitious and do everything they can to get to the next level of their career. With that in mind, I am so glad you shared in your speech: "To all the little girls watching, never doubt that you're powerful and valuable and deserving of every opportunity in the world."
Article continues below advertisement
My fear was after your loss, women and girls would lose their ambition. Because what we saw essentially was a woman run against a man for a position he was absolutely not qualified for, who simply said what people wanted to hear and won. As you campaigned I felt sad for the battles you were forced to fight. He did not have to prove himself. He did not need to lay out a realistic plan. This happens every day in corporate America, in the world of startups, and yet I am still in shock.
But like the incredible leader you are, even in your defeat you used the moment to empower those who look to you for guidance. Instead of focusing on how unfair your loss was, your first concern was to the women who see you as an example and the greater good. You told us to not lose hope, and to never doubt. Despite what the world not only told us but showed us about what they think of women who go after what they deserve with grace, gusto and guts, you stayed true to the bigger message. This is not the end. It's hard. It hurts but we need to keep pushing forward. Thank you.
Article continues below advertisement
Thank you for your sacrifice, for your dedication, for your strength, and your leadership. Thank you for continuing to get up and show up and inspire us. It is my hope that in your lifetime you are able to see the impact of your efforts through the election of the first woman president one day…through the close of the gender pay gap…through the women all around the world who will continue to work hard and break through barriers until one day we are able to win.
Rhonesha, 27, New York City
Share your letter to Hillary below: