5 Millennial Women On Instagram Inspiring All Of Us To Live Our Best Lives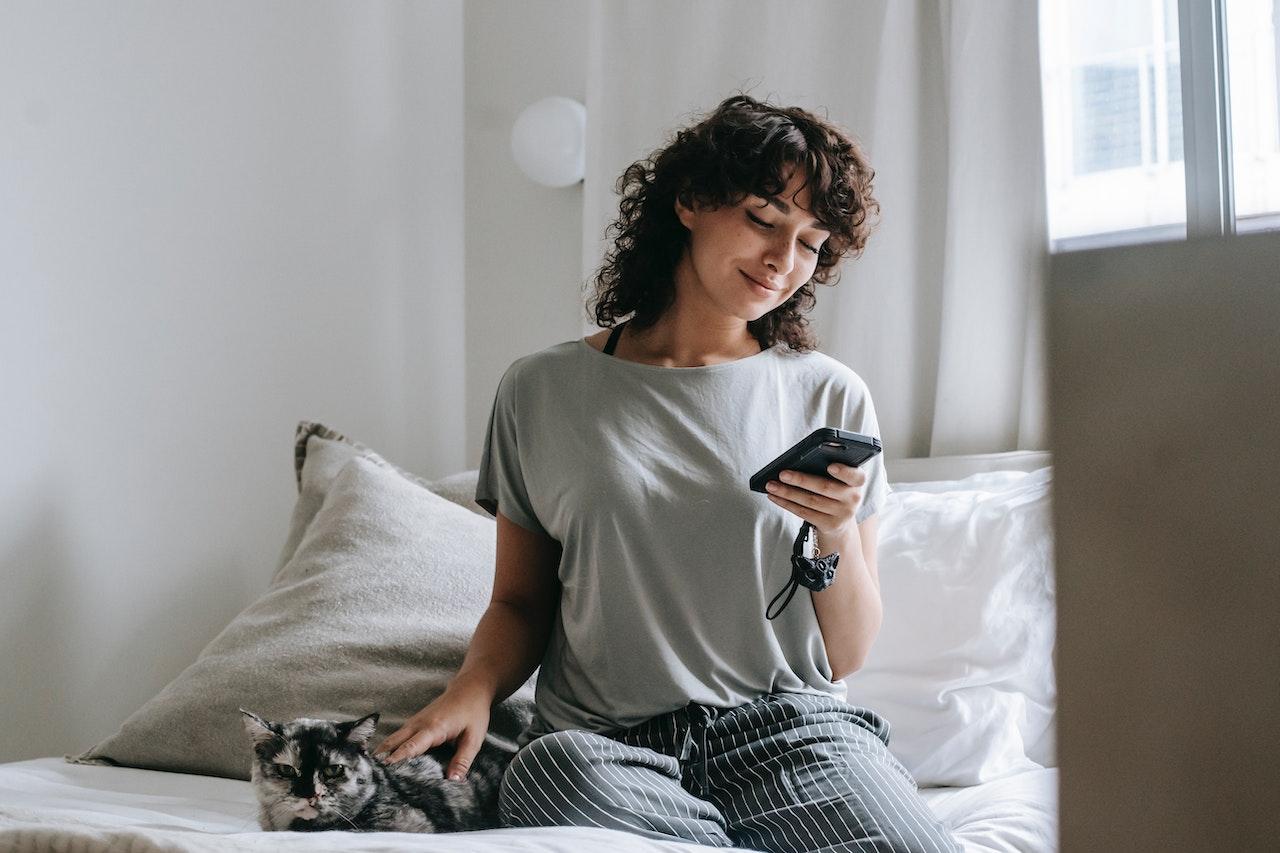 Social media may be overrun with meme accounts, bad news stories and influencers pushing their storefronts, but there are several millennial women whose Instagram accounts offer something more: inspiration, support, and tips on how to life your best life. We've rounded up a few Instagram accounts you should be following to get inspired to live your best life.
Katherine Kellogg
Kellogg is the founder of Going Zero Waste, a lifestyle website, blog and Instagram account dedicate to helping others lives healthier and most sustainable lives. Kellogg is a spokesperson for plastic-free living for National Geographic who started practicing a zero-waste lifestyle to manage her health. She rose to Instagram fame thanks to her efforts to collect all the trash she'd made during a month into a glass jar. At points in her zero waste journey, all of the trash she'd made for six months fit into one glass jam jar.
Kellogg has since abandoned the trash jar, saying it was more for show than a tool that could help people keep track of their sustainability efforts. She's since shifted to creating videos offering tips about how to hold a sustainability-conscious party (reusable plates, finger foods) or switching from single use period products to reusable ones like period pants or cups. While she's refocused her brand to sustainability instead of zero-waste, her efforts remain the same: don't buy when you can upcycle or fix, avoid single-use products and make products at home.
Article continues below advertisement
Jo Franco
Franco is the CEO of Jo Club, an international group dedicated to self-awareness, growth and cultivating a positive community through journaling. The club was started during the pandemic as people began to crave deeper conversations. The group journal as a collective group on a weekly basis, responding to prompts curated by Franco, who focuses on positive mental attitudes. Franco has created and published the journal Fluentish, which is designed to help people start journaling consistently to stay motivated, inspired and reflective.
Article continues below advertisement
Jessamyn Stanley
As a Black queer millennial woman who preaches body positivity, Stanley has taken the internet by storm after offering live naked yoga classes. Stanley told Insiderthat doing yoga completely naked allows her to feel a connection to herself that she had never felt before. Stanley is also the creator of Underbelly, an effort that aims to embrace bodies as they are, without aspiring to perfection. Stanley is also the author of "Every Body Yoga: Let Go of Fear. Get on the Mat. Love Your Body," and "YOKE: My Yoga of Self-Acceptance," which have received international acclaim.
Article continues below advertisement
Rachel Cargle
An artist, writer, lecturer and public academic, Cargle's Instagram and related work focuses on reimaging womanhood, solidarity and self. She is the founder of The Loveland Foundation, a non-profit offering free therapy to Black women and girls. Since it's creation in 2018, the organization has reaching 20,000 Black women and girls and has offered more than 130,000 hours of free therapy. Cargle's posts range from text-based musings on handling grief to exploring the authentic call of our purpose. Her new book, "A Renaissance of Our Own," Cargle envisions a renaissance that centers on intergenerational conversation about race and racial consciousness within the US.
Article continues below advertisement
Tonya Rapley
The author of "The Money Manual: A Practical Money Guide to Help You Succeed on Your Financial Journey," Rapley's Instagram encourages followers to create a life that is financially stable and sustainable. Rapley shares her personal experience and healing journey on the path to financial fitness, and also shares stories from resilient women to help followers recover from burnout, recognize their worth and improve their relationship with money.
Her book, The Money Manual, offers tips on managing money without feeling overwhelmed, how to create and implement achievable financial goals, and how to use money to improve your life. She is also the co-host and producer of the award winning show Going From Broke on Crackle TV, where she helps real people manage their debt and develop better money strategies.