Moleskine Launches New Pro Collection and Partners with The Yard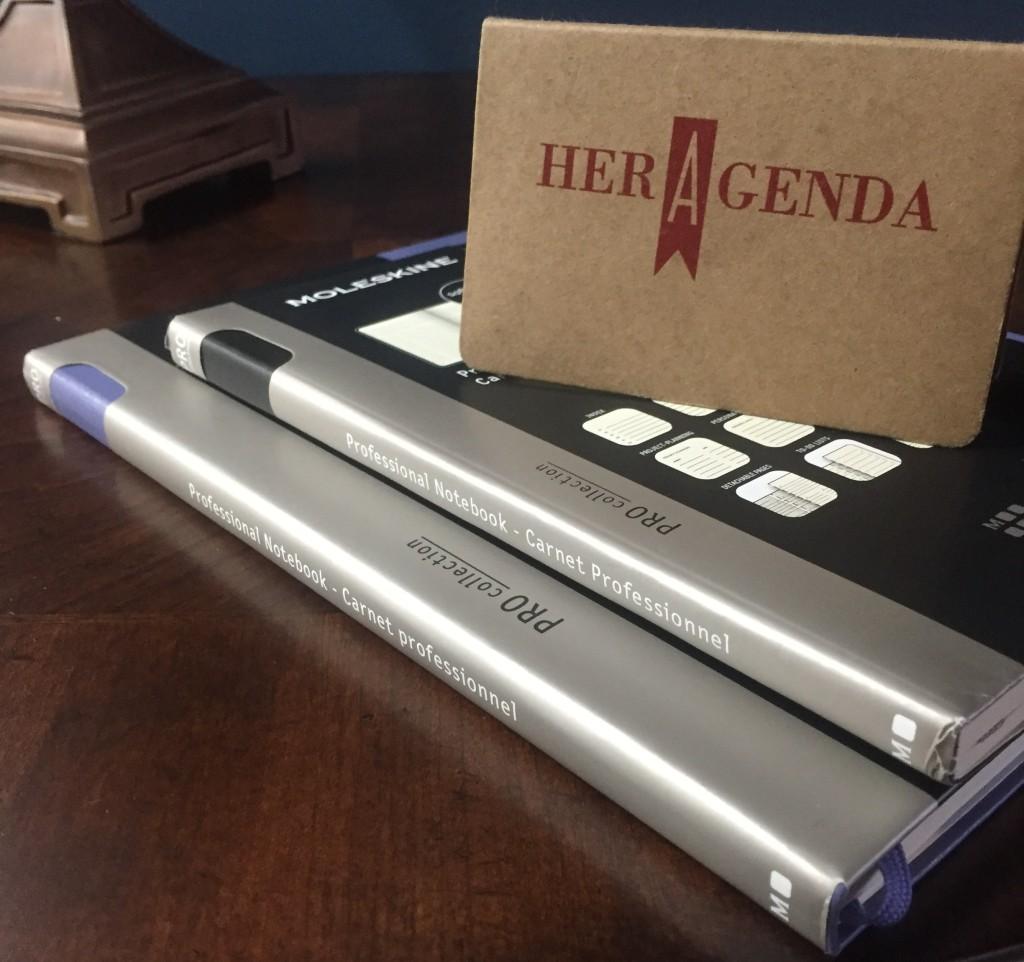 There is literally an app for everything. Whether you're looking for help with productivity, money management, health and fitness or you just want to play a game of Sudoku, you're guaranteed to find it in the App Store. If you're anything like me, you probably download any productivity app (because Notes just isn't enough) that comes your way, especially one that claims it'll help you stay "organized and on top of things."
But, more often than not, I'll use these apps for a week or so and then forget about them completely. That's why I'll never give up on the traditional way of doing things.
Let's face it, although technology rules the world, nothing feels the same as good 'ol paper and pen. There's something about writing your thoughts down on a piece of paper that evokes a much greater emotion and flow of thought than a keyboard can.
Insert Moleskine. Moleskine notebooks have been a Her Agenda staff favorite for years so when Moleskine provided us with the opportunity to try out their new Moleskine Pro collection of course we jumped to the occasion! The new Pro collection aims to help you "enhance your portable workspace and stay on top of your work" wherever you go. Made with creative and business professionals in mind, the new collection includes:
Professional Notebooks (Hardcover and Softcover)
Plain Workbook
Squared Workbook
Adhesive Sticky Notes (these come in an array of colors)
Envelope
Portfolio
Article continues below advertisement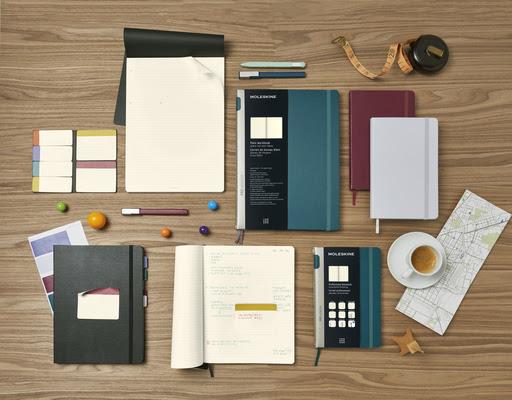 What I love about the new Pro Collection is that it was designed for "professional environments" but is still stylish. One of the biggest additions to the notebook series is the layout. The notebooks double as a planner with three areas that allow you to be twice as productive: a section for meeting notes, a larger section for in depth notes, and an area for next step/action points.
Article continues below advertisement
The soft cover version of the Professional Notebook is by far my favorite. Besides being lightweight, it is smaller than its hardcover counterpart making it easier for me to travel with in my bag. Not to mention the back of the book has flaps to hold any loose paper you may have. Paired with the stick notes and adhesive tabs, I'm able to sort the book into sections and keep track of my meeting notes and to-do lists for different clients.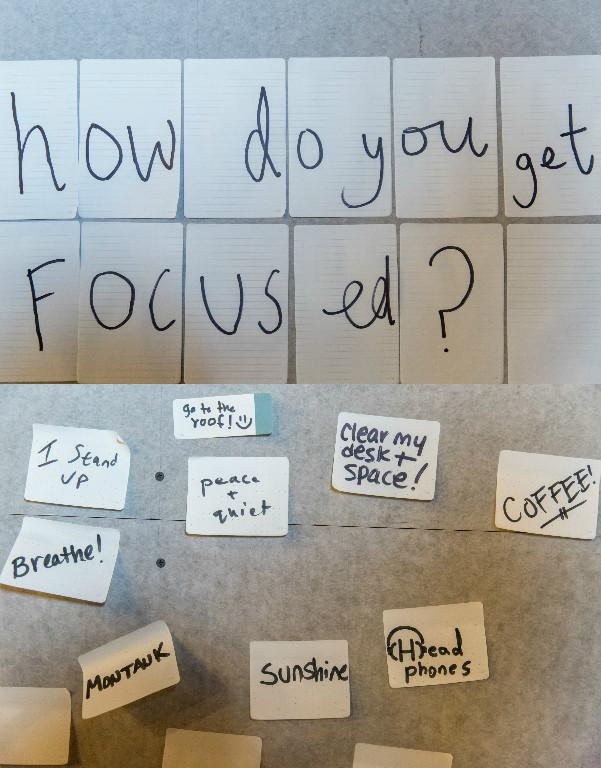 Article continues below advertisement
Shortly after the release of the Pro collection, Moleskine invited us to celebrate at a rooftop launch party. In collaboration with The Yard, a co-working community, Moleskine gathered creative leaders in design, communications, and technology to spark conversation and answer several questions: "Where do you find your best ideas? How do you capture them? How do you share them?"
Initially launched at the 2015 TED Conference, #IdeasNoted aims to "identify the tools and processes that aid idea generation in 2015."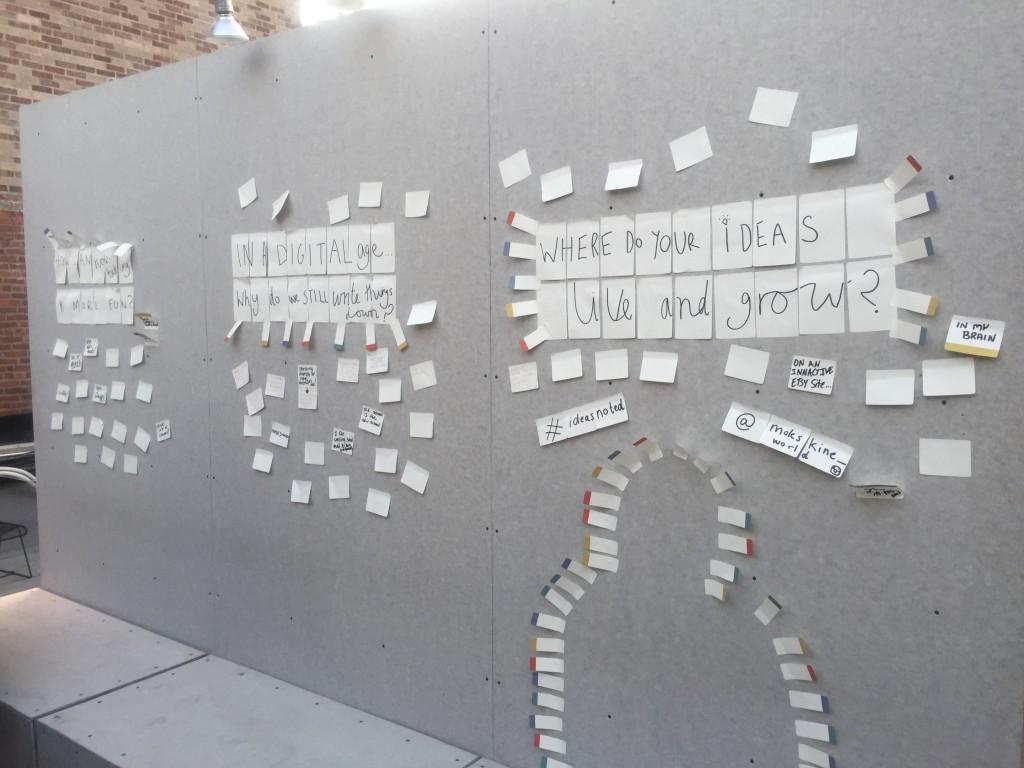 Article continues below advertisement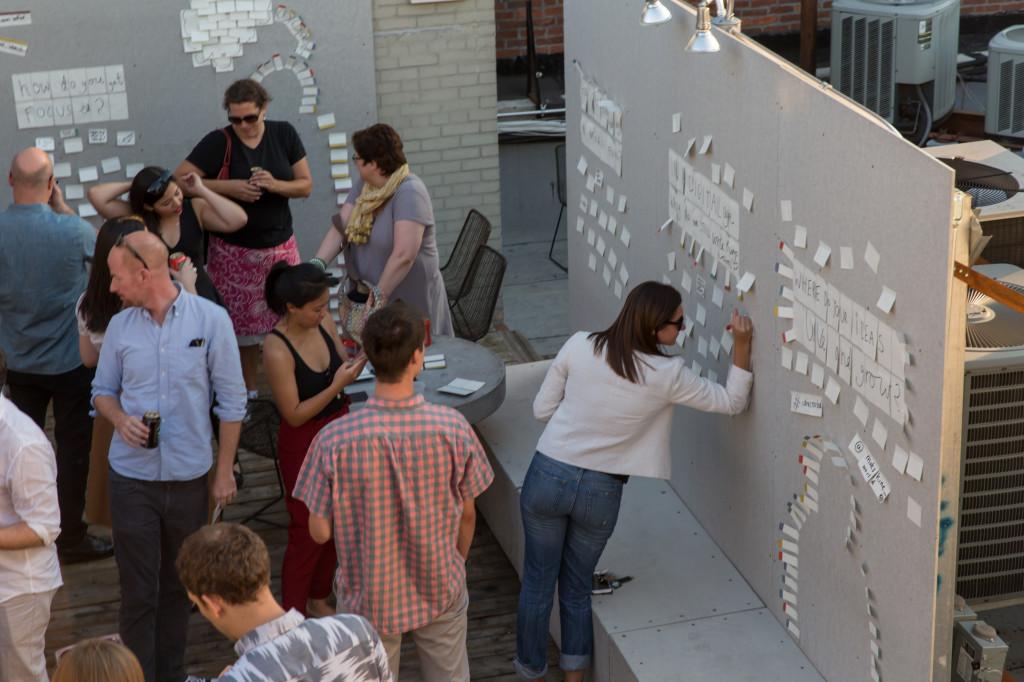 Using Moleskine tools, attendees were able to share their method of capturing creativity in the moment. You can check out some of the answers in the photos below.
Article continues below advertisement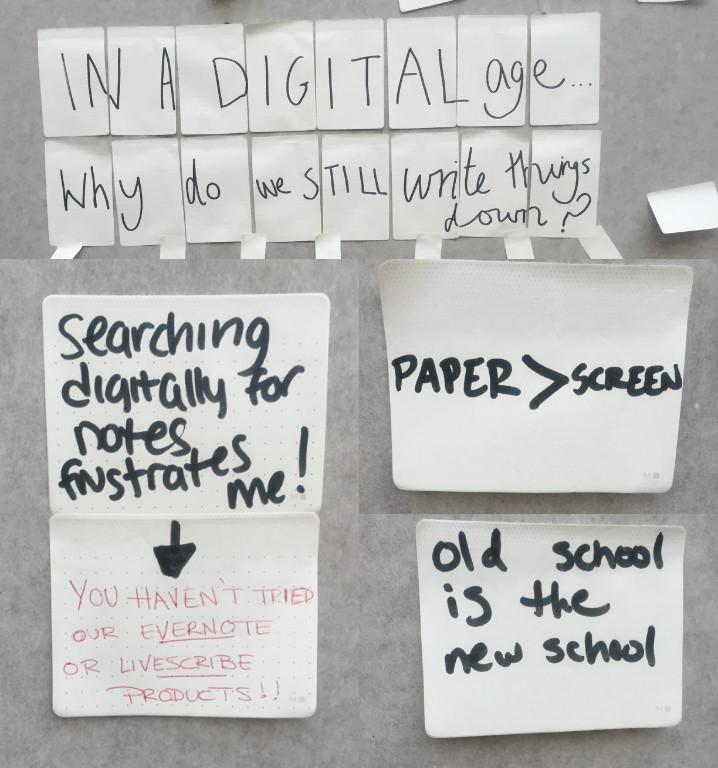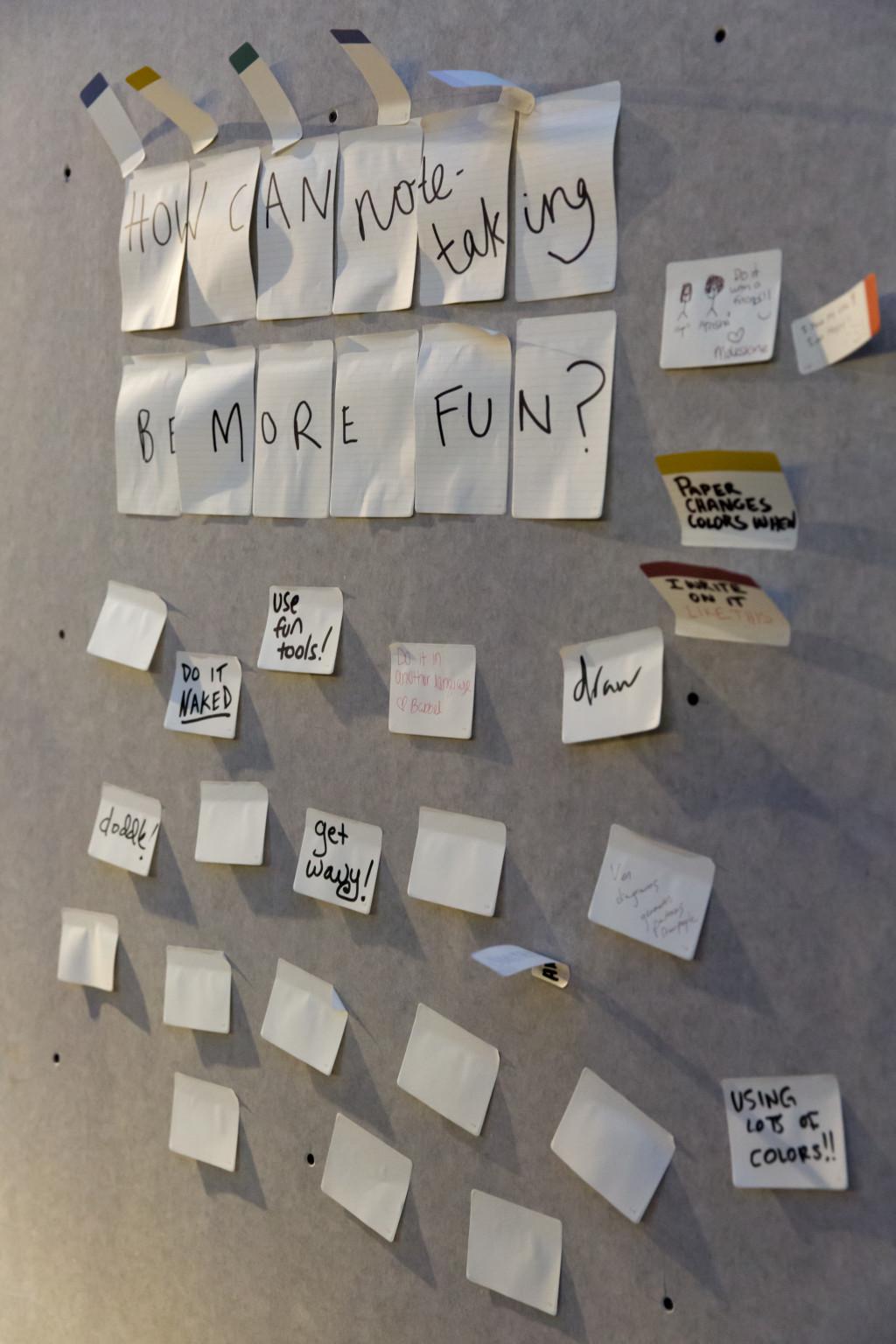 The Moleskine Pro Collection might be a little pricier than other brands (ranges from $9.99 – $29.95), but if you are looking for something professional and chic that'll help you stand out from the crowd, then this is the collection for you.
Let us know, what are some of your favorite notebooks (or apps) to keep organized?