6 Books About Money That Empower, Inspire And Shift Your Mindset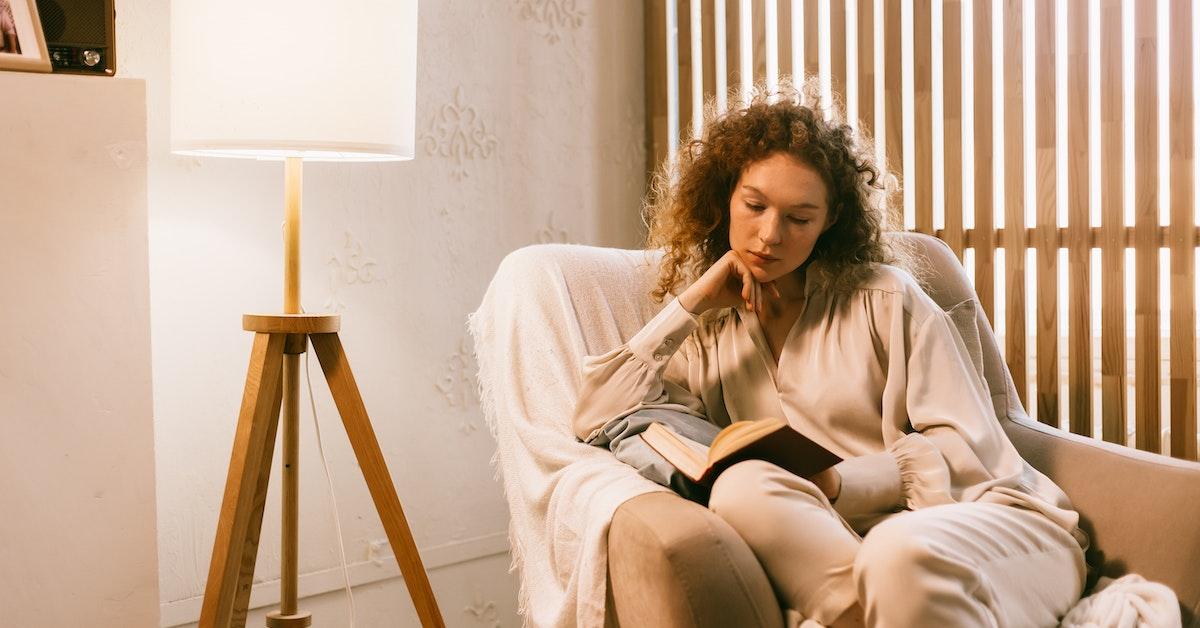 As adults, it's normal to sometimes be confused about how we're supposed to spend our money. And when we search for money management strategies, it's easy to get overwhelmed by the get-rich-quick schemes or the overcomplicated how-to guides.
If you're wondering how to get your money mindset in check, then take a look at these books that make personal finance a relatable concept for anyone no matter what phase of life you're in or how you view money:
Broke Millennial: Stop Scraping By and Get Your Financial Life Together
Erin Lowry shows millennials in her book Broke Millennial that learning about financial independence doesn't have to be terrifying. In her step-by-step guide, she takes a modern view of personal finance and gives you the tools you need to tackle credit card debt, the "dreaded B-word" (budgeting), and how to pick the right financial products.
Even if you're not a millennial, this book can help younger adults who are navigating their adulthood in the real world.
Your Money or Your Life: 9 Steps to Transforming Your Relationship with Money and Achieving Financial Independence
Growing up, you may have heard in school or through your parents that budgeting is the only way to save money. That's not always the case, and Vicki Robin and Joe Dominguez explain why in this classic book that has been a go-to for over 25 years.
Robin gives wisdom and tips with her nine-step guide on how you can invest to build wealth, get out of debt, and save money through mindfulness instead of restricting money. She also shows readers how to live a fuller, sustainable life with less money and more savings.
Article continues below advertisement
Get Good with Money: Ten Simple Steps to Becoming Financially Whole
Tiffany "the Budgetnista" Aliche introduces readers on her 10-step method to building financial wealth through "financial wholeness" — a satisfying, achievable way to build wealth without burning out from poor money management systems.
She discusses everything you need to know about personal finance, including managing your credit score, saving for a rainy-day fund, and maintaining a stable budget. Aliche also advises you on building a peaceful, energizing money mindset to build generational wealth.
The Psychology of Money: Timeless Lessons on Wealth, Greed, and Happiness
Have you ever thought, "If I was smarter with money, then I wouldn't spend so much in the first place?" Morgan Housel teaches readers in 19 short stories that behavior is what drives our money decisions— not how much we know.
Although this isn't a how-to guide to saving money, Housel's wisdom about how people think about money will inspire you to think about your relationship with money on a deeper level.
Article continues below advertisement
Financial Feminist: Overcome the Patriarchy's Bullsh*t to Master Your Money and Build a Life You Love
If you know about the wage gap, then you know that men are more likely than women to be more financially savvy. In Financial Feminist, Tori Dunlap explains why society expects men at a young age to invest, while younger women are taught to restrict their spending.
Dunlap's book includes shame-free advice that shows women they have control over their money. She explains how-to methods like setting an investment goal, spending mindfully without depriving yourself, and other advice to help you become financially independent.
My Money My Way: Taking Back Control of Your Financial Life
Kumiko Love was a young mother making $24,000 with $77,000 in debt when she realized that her mindset about money needed to change. In My Money My Way, she encourages women to rethink the negative thoughts that held Love back from achieving financial control.
Love uses the methods from her business, The Budget Mom, to teach women how they can use their emotions to make healthy financial decisions. Stories from women who have navigated divorce, depression, eviction and other personal crises can motivate you to look at your finances like a self-care practice.