Money-Saving Back-To-School Tips For Millennial Moms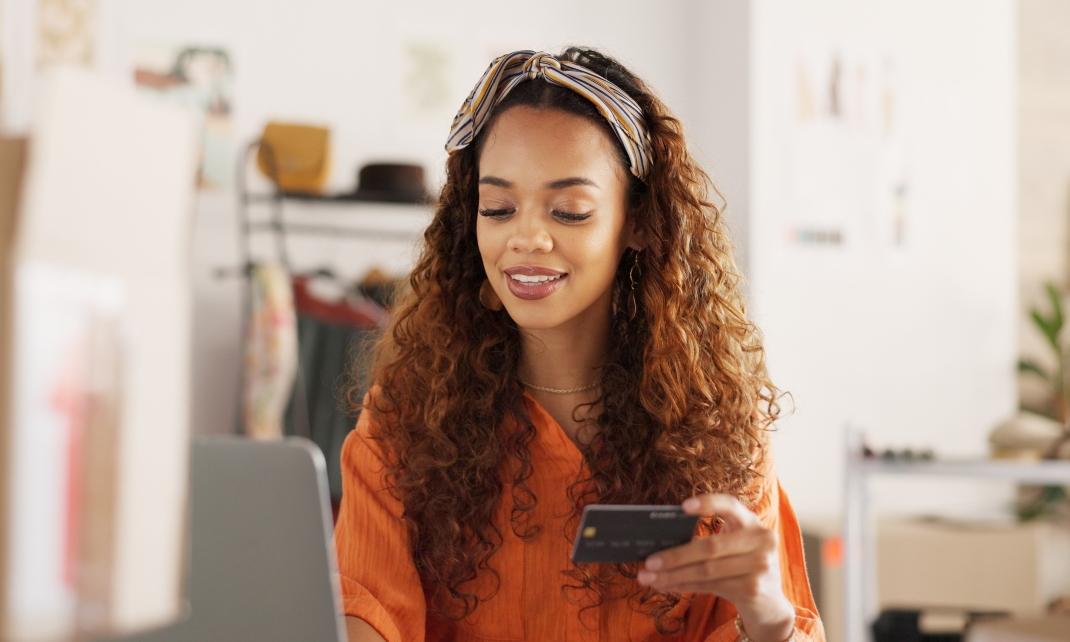 A survey from RetailMeNot.com said parents were expecting to spend over $800 on back-to-school gear and supplies for the 2022-2023 school year. And that doesn't include big-ticket electronics and dorm room decor items for college students. With inflation still climbing, the magical experience of back-to-school shopping is quickly becoming a financial nightmare for millennial households across the country.
As a teacher and mom of 2, I know how hectic and financially difficult back-to-school season can be. But it doesn't have to be. Here are my favorite money-saving back-to-school shopping tips–beyond sales and price matching– that you can do during the summer.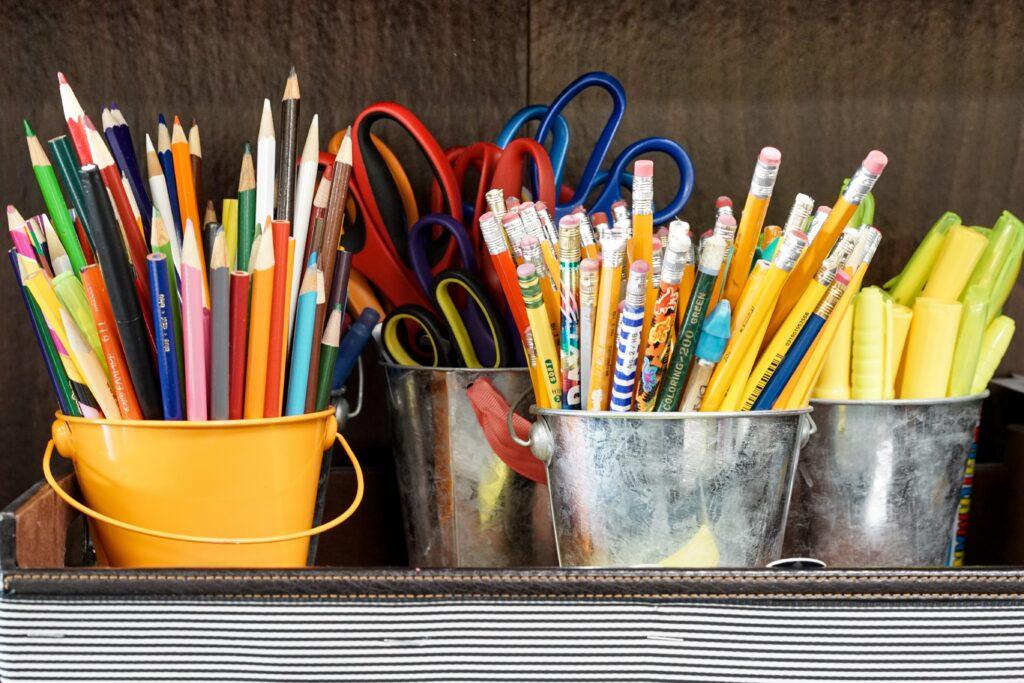 Shop Your Own Supplies
Before you set foot in a store–physical or online–take stock of what you already have. You may be surprised to find that you have a mostly-full package of pens floating around in a drawer or a ream of unopened paper for the printer that you rarely use. A couple of dollars saved here and there adds up quickly.
Article continues below advertisement
Set A Budget
Divide your list into two categories: needs and wants. A new pencil case when the old one is still functional is not a need. Neither is a whole new wardrobe–unless your school requires a uniform. Shop for the needs first. Whatever is left over in the budget can go towards things your child wants.
Pro tip: If possible, wait to get the official list from your child's school or teacher for that year before heading to the store. Teachers have personal preferences for brands of supplies, and it's usually for a reason. But if teachers get shuffled around last minute and the brands on the supply list change, you may find yourself spending twice as much on supplies.
Keep Your Receipts
If you pay full price for something that goes on sale later, many stores will credit you the difference. But only if you have a receipt.
If you hate receipts as much as I do, use an envelope. Label the envelope, put a pen inside, and keep it in your car. Before you leave the parking lot, write what you bought on the receipt–because, I promise you, in two weeks, you won't remember what all of those shorthand product descriptions mean–and put the receipt in the envelope.
Then watch for flyers and sales. If something you bought is on sale, take your receipt to customer service and ask if they can offer you a credit.
Article continues below advertisement
Pro Tip: If you see something in a flyer that you want to buy, but your store is out of stock, you may be able to get a raincheck. Simply take the flyer to customer service, explain the situation, and ask for a raincheck. Depending on the store, this can apply to school supplies, snacks, clothing, shoes, and more.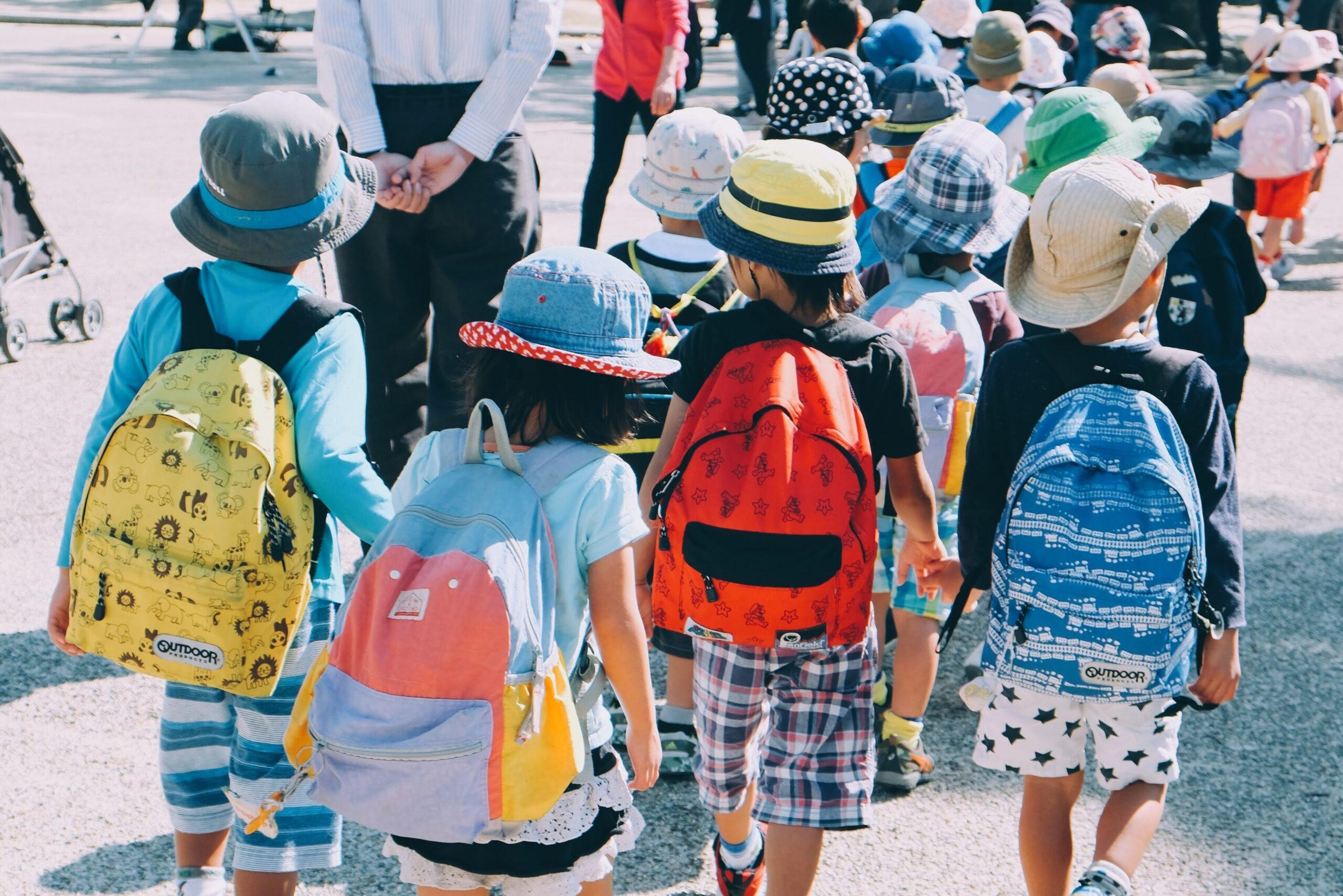 Article continues below advertisement
Opt For High-Quality Gear
When possible, avoid buying poorly made backpacks, water bottles, lunch kits, etc. Sadly, most of the gear with your child's favorite characters on them will fall into this category.
But take it from me, a teacher who has seen many shiny and new character backpacks get absolutely destroyed in a few short weeks. Take it from me, a mom who didn't follow her own advice and had to replace at least three water bottles in the span of five months for one of her children.
A key indicator of quality is a decent warranty, i.e. more than a year or two. Outdoor retail stores that also sell camping and hiking gear are a great place to start. I like Jansport brand backpacks for my kids. Their warranty is great. The designs are simple. And they come in fun colors and prints.
It's an investment, but good gear will last for years and can save you hundreds of dollars in the long run. If your child is upset about not getting the gear they want, try to find another way to help your child make it their own using stickers, keychains, or buttons.
Don't get overwhelmed by the last-minute back-to-school rush and end up spending too much. With a little planning and resourcefulness, you, your kids, and your bank account can slide back into the school year with a little more grace.