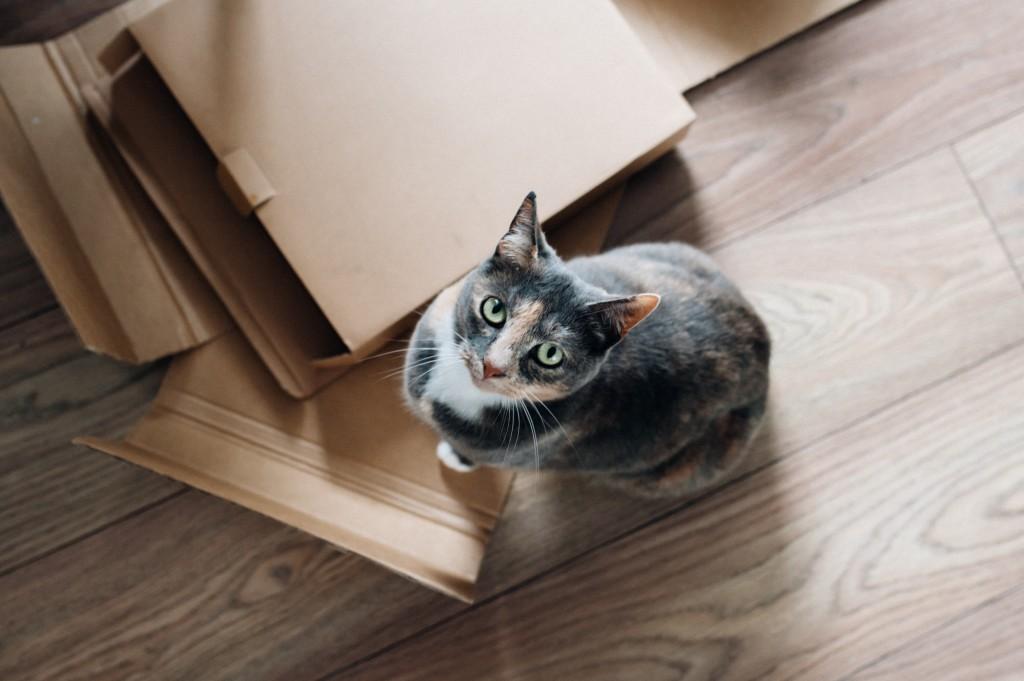 Moving Home Doesn't Have To Be Stressful: 7 Practical Tips To Help You
By
Her Agenda
Nov. 6 2017, Published 7:36 a.m. ET
It doesn't matter if you're going across town, or heading abroad to another county, moving home is incredibly stressful. There are 101 things to do, but while you will be busy with boxes and other organizational tasks, stress goes beyond the material things you need to sort out. Emotionally, you will be all over the place for a while. While you will hopefully be excited about moving into a new home, you will feel sad, as well. Saying goodbye to friends is never easy, and there are the memories of your time in your current home that makes saying farewell even harder. You may even regret your decision to move in the first place.
Should you relate to the above, you will understandably want to make life easier for yourself. We can't help you with the packing, and we won't be able to offer you a tissue in consolation when you finally shut the door of your old home, but we can give you some stress-relieving advice.
Read on and follow this guide the next time you are in the process of moving home.
Give yourself plenty of time
Leaving things last-minute is going to enhance your anxiety, so in the months leading up to the move, start to plan ahead. Follow a moving checklist, ticking off tasks when they are completed. You will feel better when you know are making headway, and last-minute problems will be alleviated if you have considered them well in advance.
Take the opportunity to declutter
You probably don't need to take everything with you to the new house. Moving home is the perfect opportunity for you to declutter, so sift through your belongings and get rid of anything you don't need. Rather than throwing stuff away, you might want to be charitable and support the community by giving some of your items away, or make a bit of extra cash by selling stuff to help you stock up your new home. Less belongings means less hassle on moving day.
Article continues below advertisement
One of the stresses of moving is knowing what to do with your excess belongings. Rather than going for a traditional storage option, use a pods.com coupon to give you access to a portable storage unit. This offers greater convenience, as you can stock up the unit when it's on your driveway, no matter how long it takes, and have the entire thing delivered to your new accommodation to unpack at your leisure. A simple solution to a common problem.
During this emotional time, you will want to spend as much time as possible with family and friends before you say goodbye. A perfect excuse then, to get your nearest and dearest on board to help you in the moving process. You may have friends who would love to get their hands on some of your belongings, so encourage them to help you declutter. Moving day will be an especially trying time but having people there to help will save you a lot of time and energy. This may be the last time you will be seeing them for a while, so make the most of the opportunity to have them around to help.
Article continues below advertisement
In the age of social media, saying goodbye is not forever. You can still keep in touch with people on Facebook, for example, and Skype is an effective way to see and hear those you love. Of course, being apart is still hard despite the advantages technology gives us. Therefore, make parting sweet by spending quality time with everybody you care about. There will be tears, but there will be a few laughs too, and you will have extra memories to cherish. If you have family moving with you, ensure they do the same. Saying goodbye is heart-wrenching for everybody, so make the time to say your farewells properly, and benefit from the emotional support.
Provided you have given yourself plenty of time to get everything organized, you should also have the time to look after your other needs. Taking time to exercise (other than carting boxes up and down the stairs) and eating stress-relieving foods will keep your mood levels high. Remembering to relax and pamper yourself occasionally is also important, giving your mind and body rest amidst the chaos that will surround you in the days leading up to the move.
It's not the end of the world
Article continues below advertisement
Don't worry if things go wrong. Accidents do happen, such as the occasional breakage, so don't get your head in a spin if the occasional disaster strikes. In the larger scheme of things, these unplanned mishaps don't matter, and you will make yourself feel worse if you stress over them. Allow yourself some breathing room to sort out unexpected problems, and have some backup plans up your sleeve in the event of a disaster. Go with the flow, and practice some meditative techniques to help you keep your head above the chaos.
When you've arrived in your new home, a new chapter will begin. Rather than stress over what might (or might not) happen, enjoy this stage in your life. It's an adventure, so take the time to savor every moment. You will never escape stress, but you don't have to let it get on top of you.
[Editor's note: This is a partnership post.]