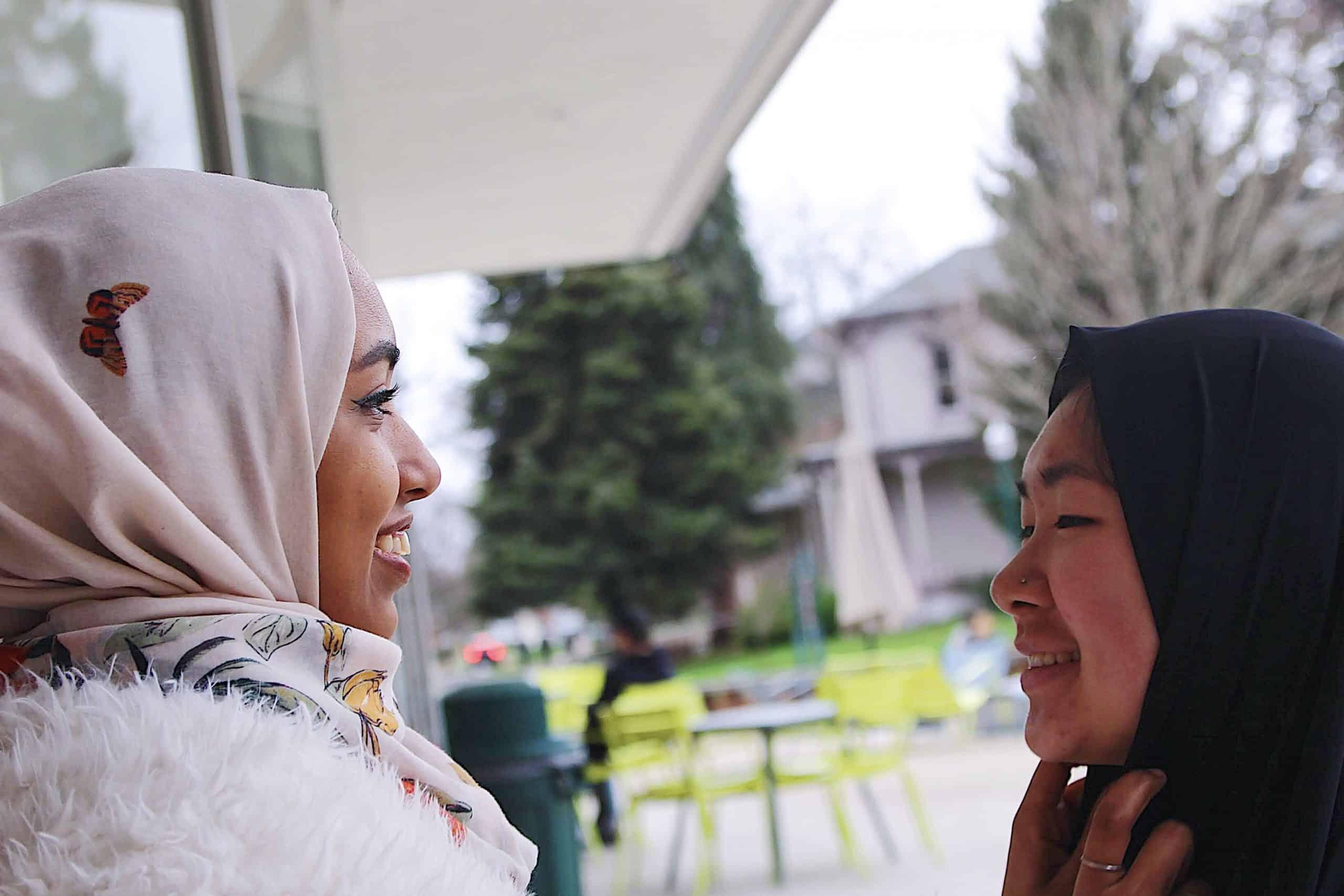 Muslims And Allies Celebrate The 9th Annual World Hijab Day
By
Bareerah Zafar
Feb. 1 2021, Published 4:29 a.m. ET
Feb. 1 marks a global day of celebration of Muslim women who choose to observe the hijab, an Islamic head covering worn to honor modesty and signal a dedication to God.
World Hijab Day aims to fight bigotry, discrimination and prejudice against Muslim women. Each year the World Hijab Day Organization invites people from all faiths and backgrounds to wear the hijab for one day in solidarity with Muslim women worldwide.
New Yorker Nazma Khan founded World Hijab Day in 2013, inspired by her own experiences with discrimination. She said she wanted to shed light on Islamophobia and how dangerous the world is for women who are visibly Muslim.
"I figured the only way to end discrimination is if we ask our fellow sisters to experience hijab themselves," said Khan.
Khan and her family immigrated to the U.S. from Bangladesh when she was 11. She was the only hijabi at her school. In a speech explaining the story behind World Hijab Day, she recalled instances where she faced physical and verbal abuse.
"I choose to cover up to obey my creator," said Khan. "I had no idea that a piece of fabric on my head would cause me so much pain."
Article continues below advertisement
What Is Hijab?
The word "hijab," as used in the Qur'an, translates to "veil." It is observed to maintain modesty and privacy from unrelated members of the opposite sex.
The hijab is a religious obligation for both Muslim men and women, though it is observed differently for each gender. While Muslim women are required to cover from head to toe around men they are not married or related to, Muslim men must cover from their navel to their knees. Additionally, Muslim men are required to lower their gaze around women they are not married or related to.
Though many Muslim women view the hijab as a symbol of empowerment and love for their religion, at times some non-Muslims and western media solely focuses on interpreting it as a symbol of oppression. Some governments go as far as banning the hijab along with other forms of Islamic attire.
Article continues below advertisement
A Global Movement
Muslims and non-Muslims from an estimated 190 countries celebrate World Hijab Day every year. The celebration was officially recognized by the state of New York in 2017, and by the Philippines in 2018. The organization also has volunteers and ambassadors who help orchestrate global events.
This year, the official tag line is "Don't let our pride be your prejudice" with the hashtag #EndHijabophobia. Those who wish to participate can do so by attending the World Hijab Day virtual conference, wearing the hijab for a day and taking to social media to show their support.