'My Mornings Are Sacred,' Forbes Tells The Story Of A Day In The Life Of Her Agenda Founder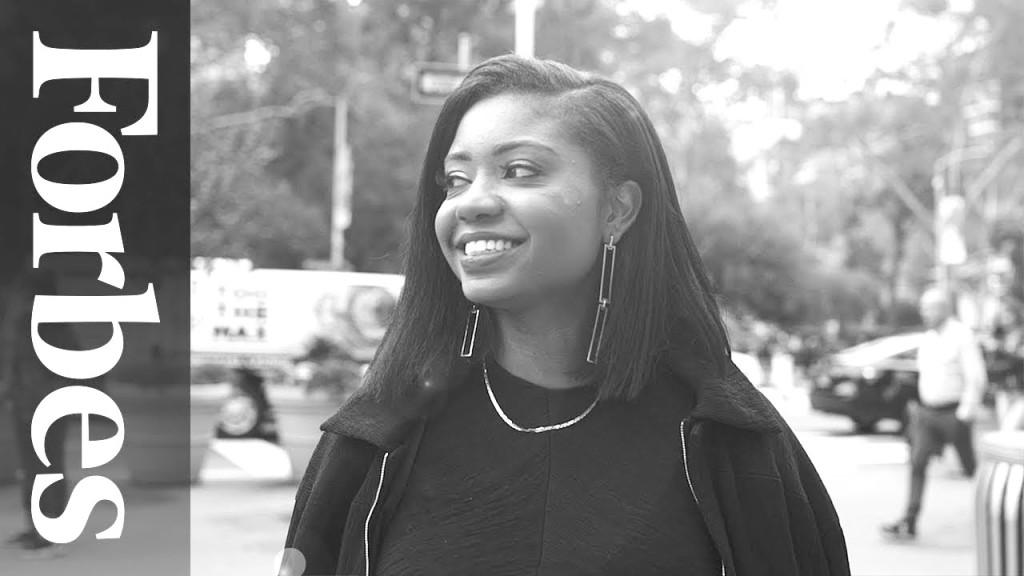 Forbes selected me to profile for a series they produce titled Relentless. Watch the video below. I also included here some text to give further context around why I do the things I do the way I do them.
As soon as I wake up my mind is usually focused on what needs to get done for the day and it's easy to feel overwhelmed so I always take a moment to take note of what I'm grateful for instead of how busy I am.
I'm not a big breakfast person but I try to at least put something in my stomach, and since today is a big day I make sure I pack a few apple slices to munch on.
When I walk Chloe I also make sure I don't have a phone. That's our time.
I make it a point not to check emails until I get on my commute.
Instead I check my Trello and focus on what my actual priorities are for the day. I like to be proactive rather than reactive.
Article continues below advertisement
For about 20 minutes I work on my book. I believe success is the sum of small things repeated day in and day out. The book is a big project and chipping away at it little by little helps.
I'm not a morning person and I usually have long days so in order to get the most sleep I pre schedule all my important emails the night before to send in the morning. By the time I get on the train the replies start coming in.
Once I get into the office my priority is content. We publish multiple pieces of content per day and my team handles a lot of it but I like to put my touches on major features.
I like to bulk schedule. So if I'm doing meetings and events I do it back to back on certain days. Other days I don't schedule anything so I can focus on doing the work.
Today is a big meeting and media day so my makeup artist comes into the office to make sure I'm camera ready all day. I love that she comes to me because it makes it easy to keep working while getting glammed up. I'll respond to emails or take phone calls while she works on my face.
Then I meet with my trending topics and news writer to go over our latest numbers and new content ideas.
After that I have a big call with a major brand interested in having me possibly appear in a campaign. Usually, if I've been sitting a while I walk around my office while on a call. The distraction of walking also helps me focus on the call and not zone out and start checking emails.
Article continues below advertisement
My team is mostly remote and because I'm a bootstrapped media company so I utilize strategic partnerships to fill gaps in my team. My next meeting is with the founder of Black Girl Digital – her agency handles our programmatic advertising and sponsored content. We meet to go over the final edits of the Her Agenda 2018 media kit. We have a lot of exciting custom content and events coming up next year.
After that meeting I circle back with my Managing Editor over Google Hangouts to get on the same page about our 2018 content calendar and upcoming Power Agenda features. She just landed an interview with a super high profile woman – can't wait until its live!
Next, I hop in a cab to head to LinkedIn for a video shoot. I've been on their platform since I was 16 so it was surreal to be there. On the way I use the time in the cab to catch up on email so when I'm there I can be 100% present.
I do a lot of media not because I like the attention but because I know the power of visibility. I truly believe you can't be what you can't see so I do what I can to put myself out there so other women and girls can see with hustle and hard work it's possible to be the CEO of a media company. It's both a privilege and a responsibility and I do what I can to shine a light on amazing women who are breaking barriers.
Article continues below advertisement
Then it's back to the office and one final meeting with my new PR coordinator whose handling the communication outreach around our partnership with Raymour and Flanigan.
It's 6pm and the day isn't done. I coproduced a panel with the other media companies in my office to talk about what it means to be a black owned independent media company in 2017. The room was packed and I was in awe of what my friends and co-panelists shared. It was great to hear them share their insight and to see how much they inspired a room full of aspiring entrepreneurs.
It's late and after a day of back to back meetings and running around I like to relax in a cab to head back to Brooklyn cook dinner and walk Chloe. Days like this keep me inspired to keep doing the work that needs to be done to empower women, and break down the barrier for opportunity for re next generation of women leaders.