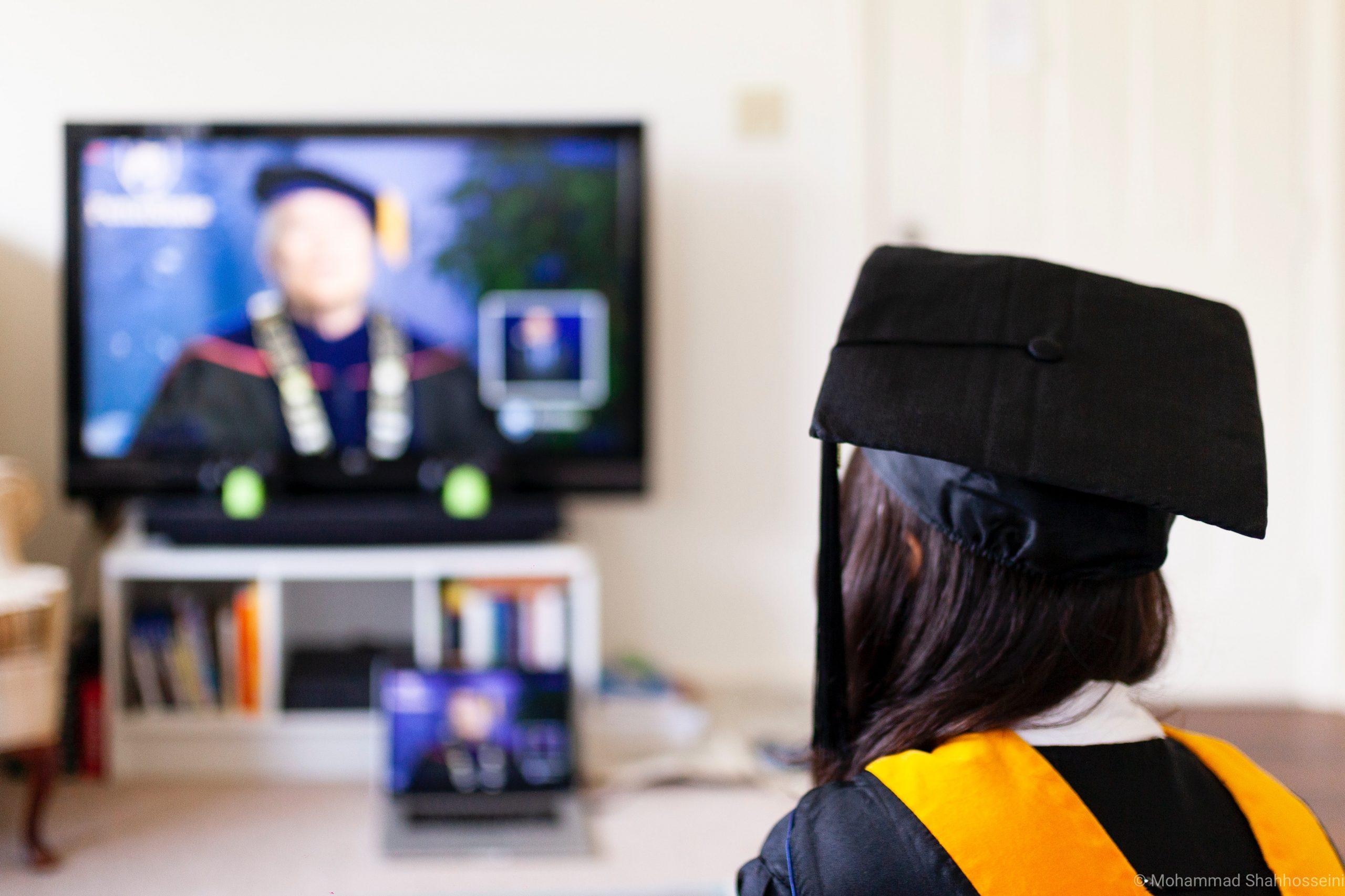 My Virtual Commencement Was A Way To Stay Safe And Celebrate Success
By
Anulekha Venkatram
May 22 2020, Published 4:10 a.m. ET
In the fall of 2017, I became a graduate student of the Indiana University Kelley School of Business' hybrid online and on-campus program (Kelley Direct). Committed to graduating with a dual MBA/MS in Business Analytics degree, I mapped out my next three years, working through how to effectively balance school commitments with full-time work and personal life.
My entire family was excited that I was starting a new chapter in my life and mentally made a note to plan a celebration in May 2020, my expected commencement date. Unfortunately, the COVID-19 pandemic forced Indiana University to postpone Spring Commencement.
While I was upset about not being able to celebrate a major milestone as planned, this was dwarfed by other worries: concern for my father (a doctor on the frontlines in the Bronx), the fact that I lived close to the COVID-19 epicenter in the U.S. and the state of my mental health due to quarantining alone. After more than nine weeks of quarantine, I've been amazed at all of the things we can do virtually and still retain a sense of community– fitness challenges, local fundraisers, happy hours, gym classes…and even virtual graduation.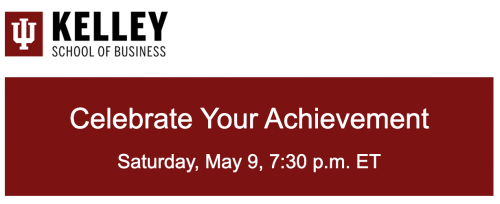 Article continues below advertisement
About a month after Indiana University announced that Spring Commencement would be postponed, I received an invite to the Kelley Direct Virtual Graduate Celebration and Reception on Saturday, May 9, at 7:30 p.m. EST. Afterward, I excitedly exchanged phone calls with my immediate family as we were committed to virtually attending the ceremony together.
The celebration was held via Zoom and included remarks by Dean Idie Kesner, as well as a virtual yearbook featuring highlights from the Class of 2020's Kelley Direct experience. This yearbook was compiled by asking each student to answer a minimum of three questions from a list of 25 and submit a couple of photos. Since I wanted to interact with my family during the celebration, I set up a group FaceTime with my sister, parents, and cousins. It felt really nice to hear them cheer rather loudly when my name came up.
Article continues below advertisement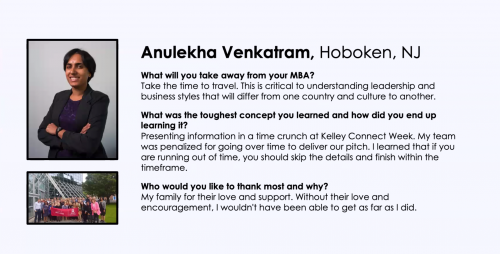 Courtney Tam, a fellow graduate and resident of the NYC area, felt that the virtual experience surpassed her expectations: "During the recent pandemic, where people are concerned about staying safe and social distancing, Kelley put together a graduation that showed that they cared about their students and were proud of their success."
Brooke Spenser, another recent graduate, had the following to say about the virtual celebration itself: "I was pleasantly surprised by how enjoyable and convenient the virtual experience was. I was a bit disappointed that it was so short and our families didn't have a chance to interact beyond a tiny chat window."
Article continues below advertisement
Following the graduate celebration, the new 2020 graduates were invited to hop onto a virtual reception, where they could interact with Kelley Direct faculty, staff, and classmates in small Zoom breakout rooms. For me, this was the best part, as I was able to see my classmates and professors on video and catch up with them.
Article continues below advertisement
Spenser echoed that sentiment, describing how "given that we did the majority of our classes online, it felt natural to see everyone's faces on the Zoom screen and share memories."
Another 2020 graduate, Damien Potocnik, noted, "While the reception was a fantastic opportunity to reconnect with Professor Ramesh and the dedicated faculty at the Kelley School of Business, I missed a number of my talented and generous peers – those with whom I had collectively formulated real solutions to real business problems."
Alex Lopes, a professor I had the pleasure of having twice, agreed that he would have loved to engage with more people, but he was also grateful to get a "little glimpse" into his students' lives. He remarked how one student, an accomplished flautist, played a Debussy piece in her Zoom breakout room.
Article continues below advertisement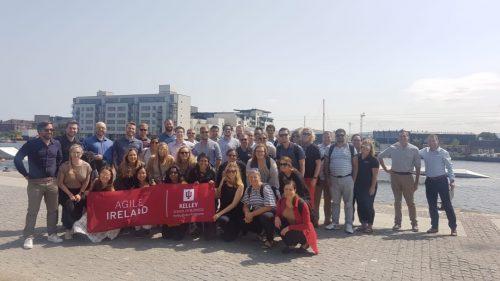 These sentiments highlight how virtual commencement isn't a replacement (nor should it be) for in-person commencement. While it's true that most of my classes were online, the best parts of my Kelley Direct experience were the Kelley Connect Weeks on campus and the global and domestic immersions to Thailand, Ireland and Washington D.C. For me, commencement was an opportunity to see former classmates and professors one last time and show off one of America's most beautiful college campuses to my family.
"Come back in person and make an event of it. Every student has made HUGE sacrifices, and they need to celebrate this amazing achievement. So, please come back and walk in-person." – faculty member, Will Geoghegan
Article continues below advertisement
Potocnik agreed that the experiential component was a highlight of his experience but that "it seemed fitting that a group that had spent the previous two-plus years leveraging an online platform for a life-changing educational outcome, were leveraging that same platform to celebrate their collective achievements due to COVID-19."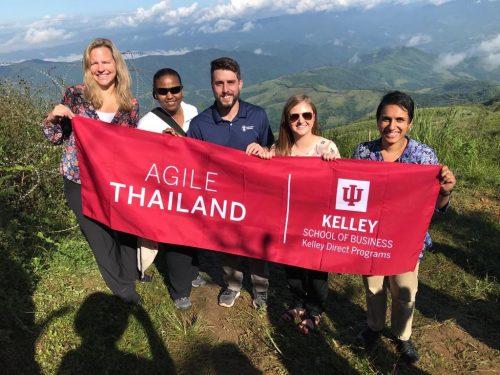 Will Geoghegan, a faculty member who helped to plan the virtual ceremony, noted that a huge number attended the ceremony. "It was great to see all the family and friends leave notes of support and encouragement." Geoghegan also offered the following advice for the graduating class of 2020: "Come back in person and make an event of it. Every student has made HUGE sacrifices, and they need to celebrate this amazing achievement. So, please come back and walk in-person."
So, will I ever go back and walk in-person? I'm not sure, but I am grateful that we had the opportunity to celebrate our success and receive closure for a major milestone.