6 Women-Owned Brands To Shop During National Native American Heritage Month And Beyond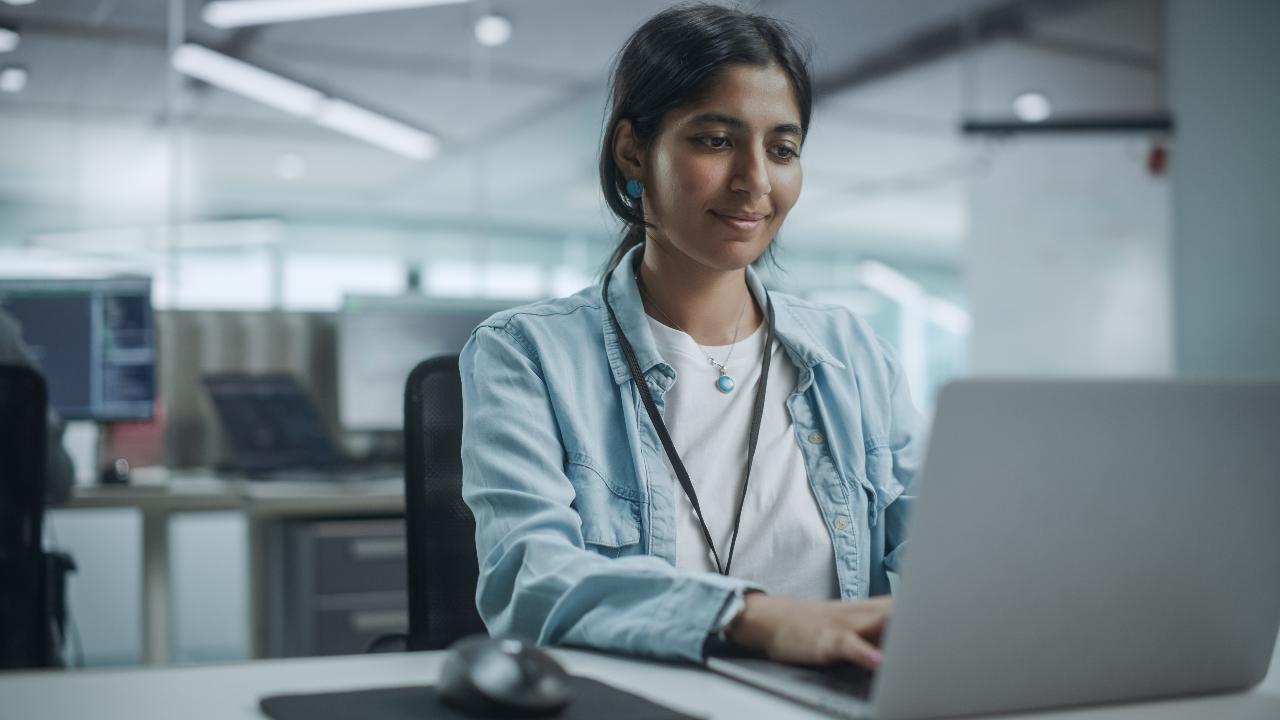 Every November since 1990, we celebrate the contributions of Native and Indigenous Americans during National Native American Heritage Month. According to the U.S. Department of The Interior, the month-long observance was enacted to commemorate the traditions, languages, and stories of Native American, Alaska Native, Native Hawaiian, and affiliated Island communities.
Many Native and Indigenous American-owned businesses work to uphold their culture through their products or services. Here are six women-owned brands that you can check out and support this month and beyond:
1. Copper Canoe Woman
Copper Canoe Woman was founded on the Lummi Reservation by ƛ̓áqvas gḷ́w̓aqs, which loosely translates to "Copper Canoe Woman." According to her website, her "English name" is Vina Brown, and she creates "to preserve the stories of her ancestors and family."
2. B. Yellowtail
The clothing company B. Yellowtail was founded by Bethany Yellowtail. According to her company's website, is a citizen of the Northern Cheyenne Nation, and hails from the Mighty Few District of the Apsáalooke (Crow) Nation. After leaving corporate fashion, she founded the company in 2020 to pursue a sustainable label that authentically reflects her and her community.
Article continues below advertisement
3. Ginew
Ginew is both a Native American- and family-owned denim brand. The company was founded by Amanda Bruegl, who identifies as Oneida and Stockbridge-Munsee, and Erik Brodt, who identifies as Ojibwe. Per their brand's website, Ginew started as a collection of belts made from Buffalo hide and expanded to other denim and clothing products.
4. Cheekbone Beauty
Jenn Harper, an entrepreneur with Anishinaabe roots, founded Cheekbone Beauty in 2020. The first product she launched was a low-waste line of lipsticks called "SUSTAIN." The company still works to create sustainable and high quality beauty products, according to the website.
Article continues below advertisement
5. Indigo Arrows
Destiny Seymour, an Anishinaabe interior designer, is the founder of Indigo Arrows. Her brand sells textiles, pillows, linens, quilts, and more. The company offers pillows, blankets, and table linens "that showcase patterns from local Indigenous pottery and bone tools that date from 400 to over 3000 years old."
6. 3Ps In A POD
3Ps in a POD is owned and operated by sisters Carissa and Jean Pankey and specializes in handcrafted bath and body products including soaps, scrubs, lotion bars, and lip balms. Incorporating Native American culture with names like "Choctaw Kindred Spirits," and "Cherokee Rose," according to their Instagram page, the products are made in small batches with "some of the best ingredients nature has to offer."